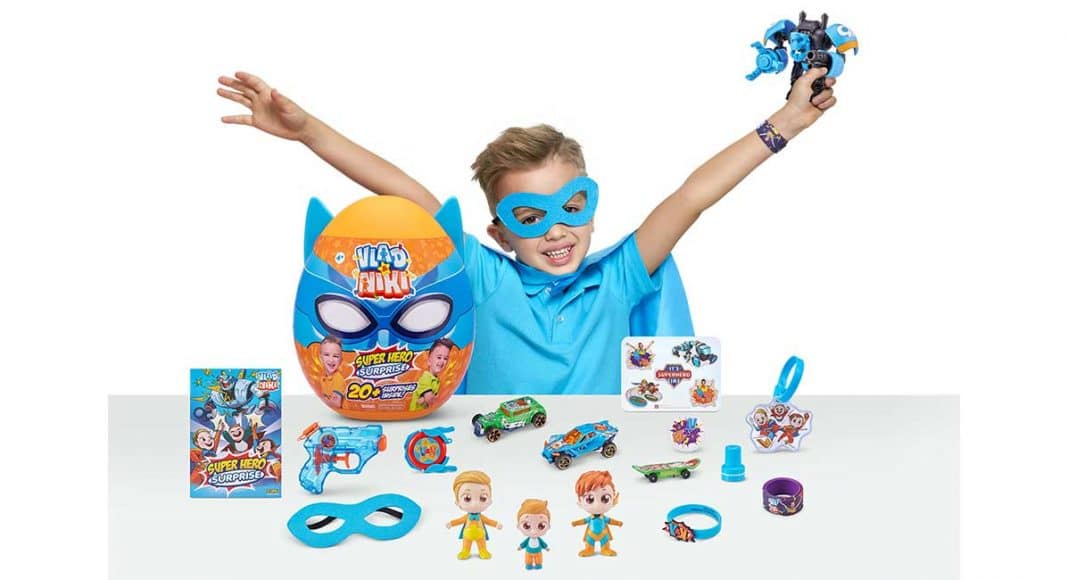 Closed Competitions
WIN: A Vlad & Niki Superhero Surprise
THIS GIVEAWAY HAS NOW CLOSED
OMG!
The fabulous adventures of internet sensations Vlad & Niki have landed in the toy aisle – as ZURU™ has launched a complete unboxing experience with Vlad & Niki Superhero Surprise.
Among one of the largest YouTube channels in the world, Vlad & Niki is ranked the #1 Boys Show and #2 Family Show with over 56 billion views and more than 90 million subscribers across 12 languages via their 15 channels.
Available in a Dino Attack and Robot Battle theme, an action-packed comic book adventure sets the stage for a playtime experience complete with corresponding superhero costumes, vehicles, figures and more, allowing kids to bring their own story to life.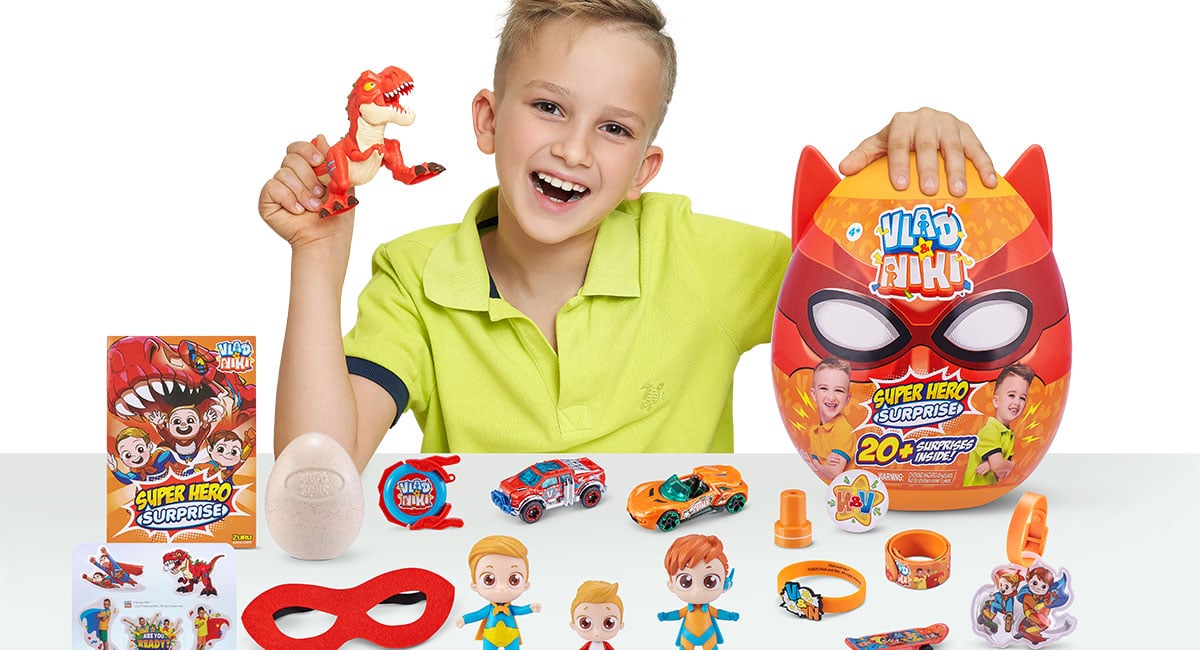 Vlad & Niki Superhero Surprise features over 20 surprises including a mask and cape, Super- Hero Vlad and Niki figurines, Baby Christian figurine, a dinosaur or robot figurine, two die-cast car, slime egg, light up skateboard, wrist snap-band, stickers, tattoo and more. Designed for children ages 3+, Vlad & Niki Superhero Surprise will be available for a suggested retail price of $49.99, launching first at Big W.
To celebrate this epic launch, we have 4 Vlad & Niki Superhero Surprises to give away! Simply enter your details below to go into the draw 🎉
THIS GIVEAWAY HAS NOW CLOSED