It's never been easier to leverage technology to help your child learn new things in fun, engaging and effective ways. By the time kids reach primary school, they have a knack for using tablets and smartphones. Times have changed and screen time is often inevitable.
Even if your child doesn't spend a lot of time using gadgets at home, they will when they enter school. The good news though, is you can put screen time to good use with educational apps.
Educational apps are a great and fun way to keep kids learning outside of the classroom. Thankfully, there are a number of free apps that are great for kids, which means they won't break the bank. Here are 9 of the best available for smartphone and tablet for kids of all ages.
Educational apps for kids aged 2-5

Khan Academy Kids
Khan Academy Kids is one of the most popular educational apps providing a free, fun learning program for children. It was developed in collaboration with learning experts at Stanford and aligned with the Head Start Early Learning Outcomes Framework and Common Core Standards in the United States. It also focuses on the whole child and incorporates social emotional learning skills.
Duolingo ABC
Duolingo ABC is a free app helps young children learn to read with 300 different lessons, like assisted reading, decoding, and sight words. It uses letter tracing, interactive storytelling, and other activities to teach kids ages 4 and up phonics, reading comprehension, and more.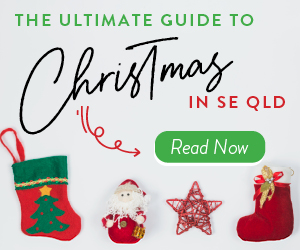 My Very Hungry Caterpillar
The beloved characters of Eric Carle are now available in The Very Hungry Caterpillar & Friends — Play & Explore, a stunning 3D pop-up app featuring games and activities for tablet and mobile phone. Younger kids will love seeing all of their favourite characters from the Eric Carle books, and they will also learn counting, sorting, and memory skills.
Educational apps for kids aged 6-10
Mussila Music School
Mussila is an award-winning music learning app for kids with hours of musical lessons, challenges and games carefully crafted by musical experts and educators, designed to provide a playful experience.
FunBrain Jnr
FunBrain is a educational game site. It offers a lot of fun, interactive learning games for kids, plus tools for parents and teachers. Kids can search by grade level or topic. FunBrain's games help students build on what they have learned in class and acquire new skills in reading, math and problem solving.
ABC Reading Eggs
ABC Reading Eggs is the multi-award winning learning program that helps children learn to read. Based on scientific research and designed by experienced Australian teachers, it's proven to help kids learn to read using interactive reading games, guided reading lessons, fun activities and more than 3,000 digital story books.
Educational apps for kids aged 11+
Coolmath Games
Featuring math activities and games, Coolmath Games is a brain-training app, where logic and thinking meet fun and games. These games provide so many challenges kid will forget they are learning! Escape pigs, flying zombies, a bear who loves riding scooters, and much more!
NSF Science Zone
The NSF Science Zone app will ignite your imagination. Featuring hundreds of exciting videos and high-resolution photos from a dozen areas of science, you can spend hours absorbed in discoveries that take you from the depths of space, to the wonders of the unimaginably small, to the far corners of our own planet. All brought to you by the National Science Foundation.
3D Brain
One of the best free science apps to learn about the human brain. 3D Brain also gives users a closer look at the structure and make-up of all the parts of the brain. The app consists of 29 interactive structures, which can all be rotated in a 3D space to allow users to see around the brain.
What education apps are your kids using?
---
You might also like…
13 of the best board games for kids