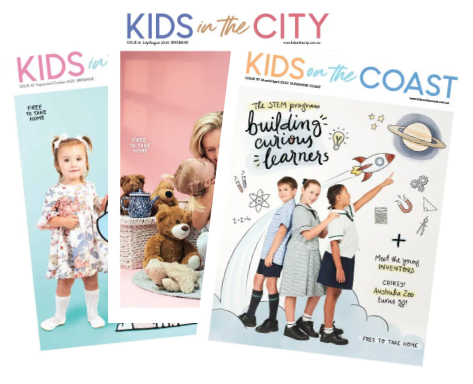 Education
A start full of promise at King's Early Learning
One school in three locations, King's Christian College boasts 40 years of quality education in Southeast Queensland. Their latest campus in Logan Village has already welcomed many local families into the King's community.
"Our Reedy Creek campus celebrates its fortieth birthday and our Pimpama campus turns five this year," said Tracey Verreynne, Head of Early Learning at King's Christian College.
"At our new Anzac Avenue Logan Village campus, we can draw on these many years of experience, success and innovative teaching methods to ensure that our King's kids at all locations are given the best opportunities for success."
King's Christian College Early Learning Centre
Opening in October 2019, the Early Learning Centre was the first facility to open at the King's Logan campus. Prep to Year 3 opened in January 2020, and Year 4 will start in January 2021. An additional year level will then be added each year, with high school (Year 7) commencing in 2024.
"We welcome children from the age of two and a half years to start their journey with us in our Early Learning Centre, Noah's Ark," said Tracey. "Children attending King's Early Learning will usually progress into Prep at King's Christian College. This provides a seamless transition to 'big school'."
Even those children too young to start at the early learning centre are welcome to join the King's community through the centre's Playtime mornings.
"Our Playtime mornings provide families with the opportunity to meet each other and the children to play and socialise. Many of our Playtime families become King's families once they experience the welcoming community for themselves."
The early years are a critical part of a child's formative years in education. Fostering a love for learning, and giving a child opportunities to make meaning as they begin to establish their identity and belonging.
"Our Bachelor qualified teachers and highly qualified Early Childhood educators are passionate about each child's development. And they work hard to encourage every child to explore the world around them," said Tracey. "And we work closely with our Prep teachers to ensure that each child is given the best transition to school."
The preschoolers become familiar with the greater King's environment through regular excursions around the campus. These excursions allow preschoolers to explore various areas of the College.
"Counting school buses, playing on the large ovals, visiting primary classes, joining in Primary lessons or having older students reading with us. These all add value to the programme that we offer to prepare our preschoolers for their first year of school," Tracey said.
The curriculum
The curriculum at Noah's Ark is based around the foundational values of King's Christian College, 'Live, Love, Learn and Lead'. These are extended as students move into Prep and beyond.
"We balance a child-initiated environment with teacher-directed learning experiences," explained Tracey. "Children are given opportunities to engage in many different learning experiences, both independently and collaboratively with their peers."
"King's Early Learning children learn through play. By providing a fun, engaging environment, children are encouraged to think deeper, to ask questions and to explore."
More info at King's Christian College www.kingscollege.qld.edu.au
07 5587 7680
[email protected]

---
RELATED:
King's Christian College opens a new school in Logan
Written by
kidsonthecoast