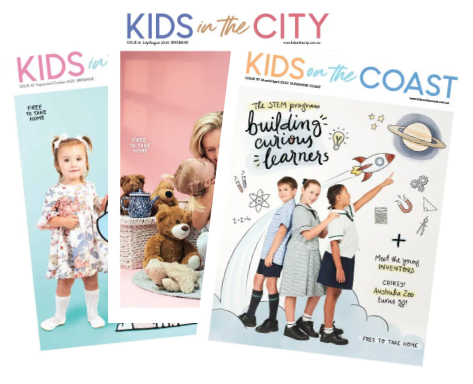 Education
Budding environmentalists open the doors at The Frog Hotel
The budding environmentalists in pre-kindy at St Mary's Long Day Care + Kindergarten have shown a strong interest in exploring their natural world in 2019. Director Melissa-Ann Hropic said the team at St Mary's drew on the children's natural sense of awe and wonder to help them develop a greater understanding of the world around them and the positive contribution they can make.
When Lead Educator Naomi Cross, discovered tadpoles on her property she brought them into the service as an opportunity to discuss life cycles with the children, but the tadpoles captured the children's imagination and as a result, they have enjoyed a year full of environmental experiences.
"Immediately the children started using their imagination, coming up with ideas for how to incorporate the tadpoles in our play space. Together, they created a home for the tadpoles and watched as they grew legs and metamorphosed into frogs," said Naomi.
"As the frogs grew, the children realised that their current home wasn't big enough and started discussing how to create a bigger home. We were able to partner with our local Bunnings store and with the help of some parents the children built a Frog Hotel in our outdoor environment. The children transitioned our existing frogs into the hotel and have watched on excitedly as more frogs have joined them from nearby."
Since first being introduced to the tadpoles the pre-kindy children have been busy working on many environmental and conservation projects according to Director Melissa-Ann Hropic. The children have learnt about the lifecycles of bees and built a Native Bee Hive Hotel as well as established a worm farm. The children have also begun a tin can recycling program for the service and decided to donate all funds raised to Currumbin Wildlife Sanctuary.
"Throughout the year the children's imagination has continued to inspire new experiences in our natural environment which we are excited to build on in 2020," said Melissa-Ann. "The children are eager to explore our worm farm further and have been discussing composting as a way to feed our worms next year as well as using the worm juice and castings produced on our gardens."
Contributed by Archdiocese of Brisbane
St Mary's Long Day Care + Kindergarten cares for children from 6 weeks to school aged, runs an approved kindergarten program and is operated by Catholic Early EdCare. Applications for 2020 are now open.
---
RELATED:
Urban Farm planned for Unity College
New environmental centre opens at the Boondall Wetlands
Written by
kidsonthecoast