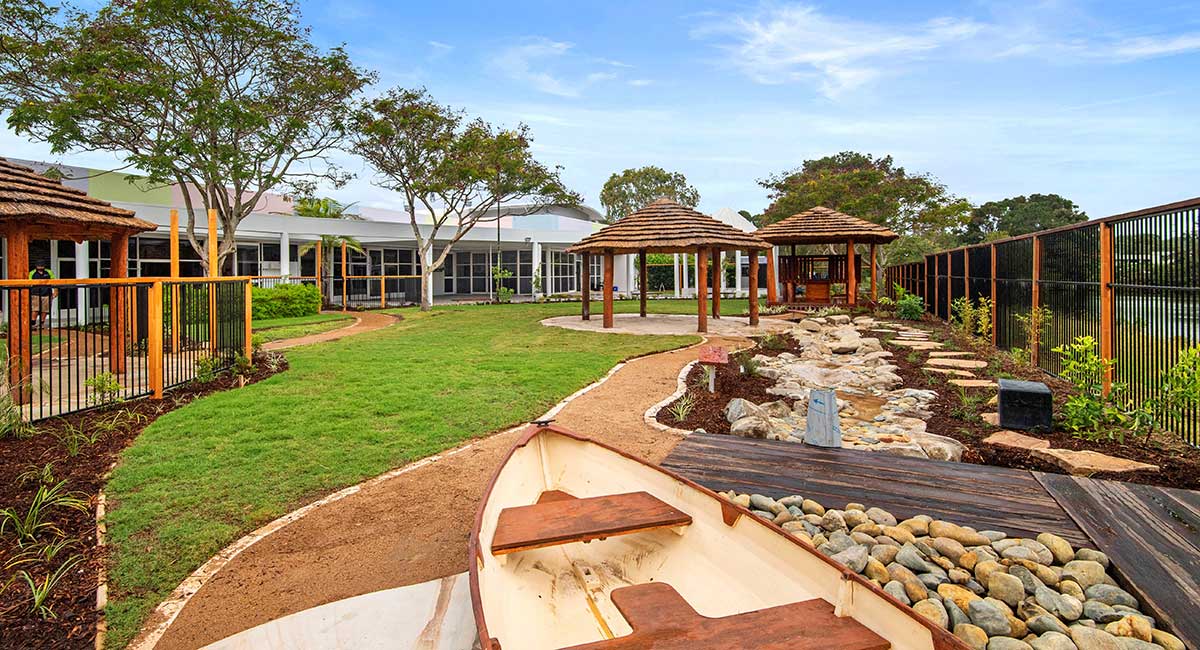 Education
A first look at the new Out & About childcare centre at Maroochydore
Pam Maclean is a force to be reckoned with in the childcare industry. The Sunshine Coast early childhood education expert and operator of Out & About Care & Education, has more than 40 years in the business. Yet she still has as much enthusiasm and passion for her work today as she did when she first started in the 1980s.
In 2022, Mrs Maclean is using her wealth of experience and knowledge to open two  childcare centres in Maroochydore. The first, at Dalton Drive, was relaunched in September 2021 under the Out & About Care & Education banner, while a brand-new centre at Newspaper Place has recently been unveiled.
We caught up with Pam Maclean to talk about how little things can make a big difference when creating a high-quality centre.
Creating an incredible early learning centre
Mrs Maclean says that when she saw the old Sunshine Coast Daily building it was "just so obviously perfect" for a new early learning centre.
"It [the building] provides so many elements that are ideal for little people," Mrs Maclean says. "It is tranquil, large and spacious. The spaces are also lovely and green, relaxing and charming, and very soothing for young children and their families."
Another plus is that it is so convenient for the many families who work in the area.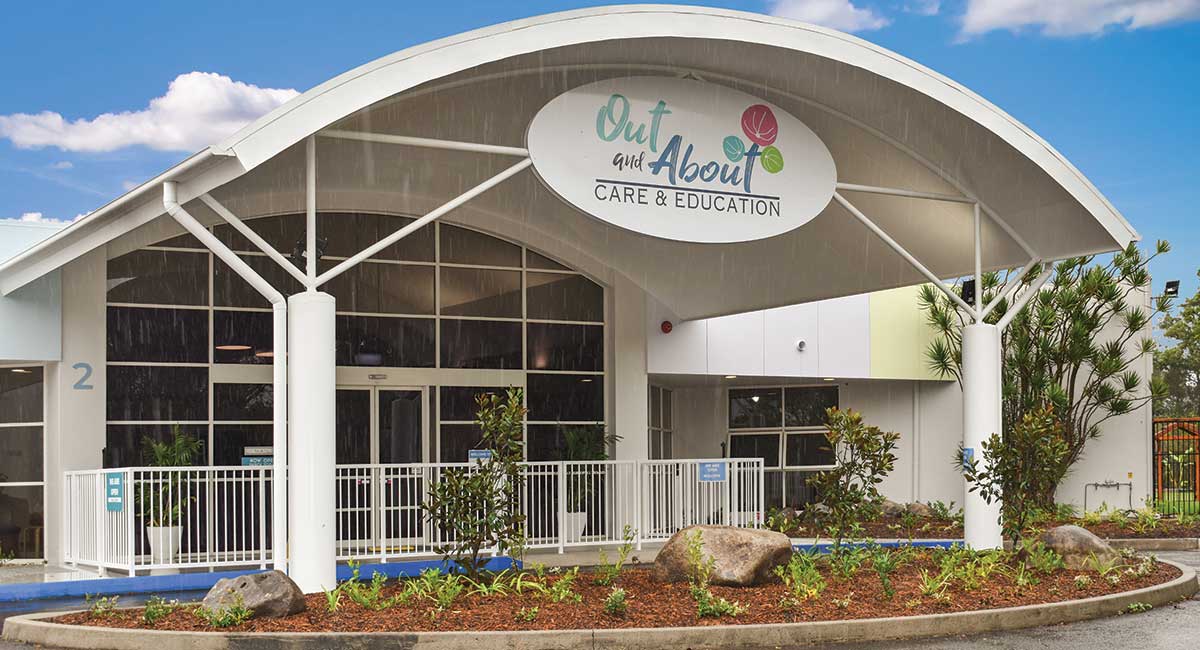 So much to be proud of
Now that the Out & About Care & Education centre is open, there is much to be proud of.
"The team is fabulous—full of experience and knowledge" Pam Maclean says. "They are all such caring and nurturing people who really passionate about what they do."
Seeing the new centre transformed and ready for families is thrilling for Mrs Maclean.
"It's just so beautiful, with big generous spaces both indoor and out."
She says she and the Out & About team set their standards high in each of the Out & About centres, which is evidenced in the quality design and workmanship of the centre.
"We don't cut corners and even if something costs more, we still do it. It's not just about making the day easier. It's about doing what is right and what creates quality outcomes for children," Mrs Maclean says.
Working hard on every detail for each new centre
Pam Maclean says the little things matter. It's why she works hard to ensure every centre has a high level of quality.
"It's not just about being compliant, we set far higher standards than basic compliance," she says.
"There are many other little things that build quality. It's taking the time to ensure the right educators and carers are in the right rooms—it's not any person to fill the space, it's the right person."
She says Out & About Care & Education provides beautiful fresh meals and produce.
"It is always the best we can source. It is important that children's brains are receiving the best nutrients and nourishment."
She says it is because of all these 'little things' and more, the centre has more settled children, which means their days are more enjoyable and productive.
"When children are relaxed and enjoying themselves, they learn better. Children achieve better outcomes educationally and socially," Mrs Maclean says.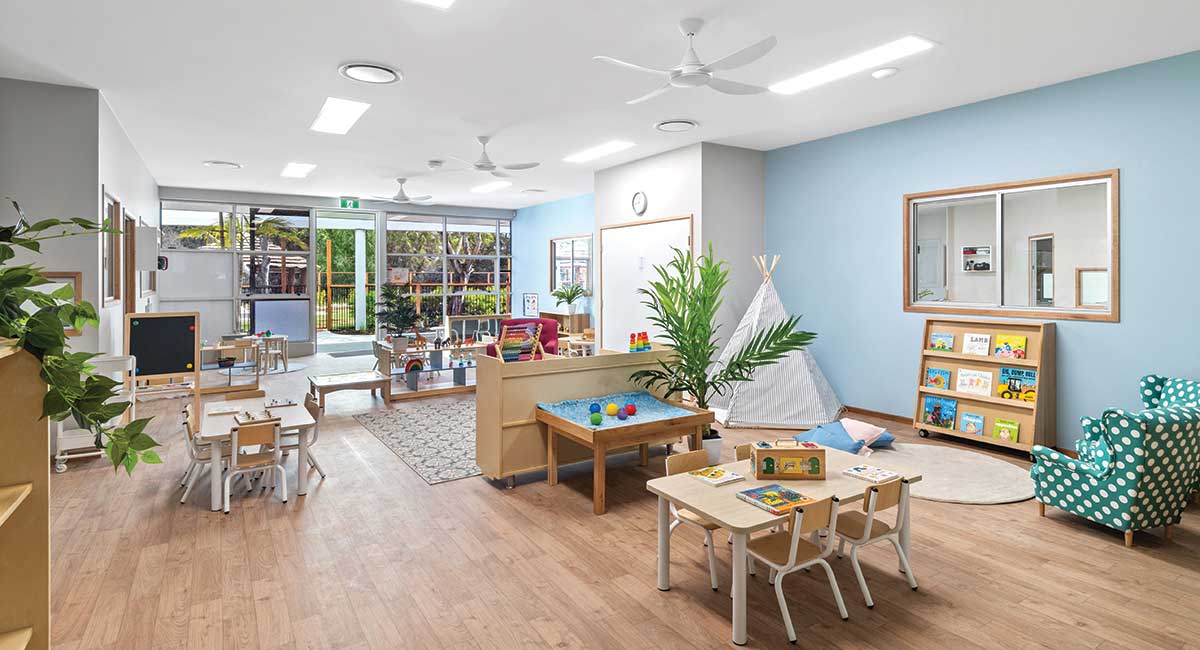 Making a difference to the children and their education
All these elements combined make a huge different to the children and the education they receive.
"We end up with very smart little people!" Mrs Maclean says.
"Prep schools often tell us that they can pick the children that are from our centres in the group. They are just so ready to learn."
She says the children attending Out & About are well-prepared and confident to take on new challenges in their next education setting.
"We focus on the things that give them the right elements they need: confidence, self-belief, and resilience to support successful learning," she says.
"The ability to have a go, maybe get it wrong the first time, but hop up again and have another go. All those things are so important for when they launch into formal learning."
---
You might also like…
Early literacy games you can play anytime and anywhere
9 Educational apps that are great for kids
Written by
Kids on the Coast/Kids in the City