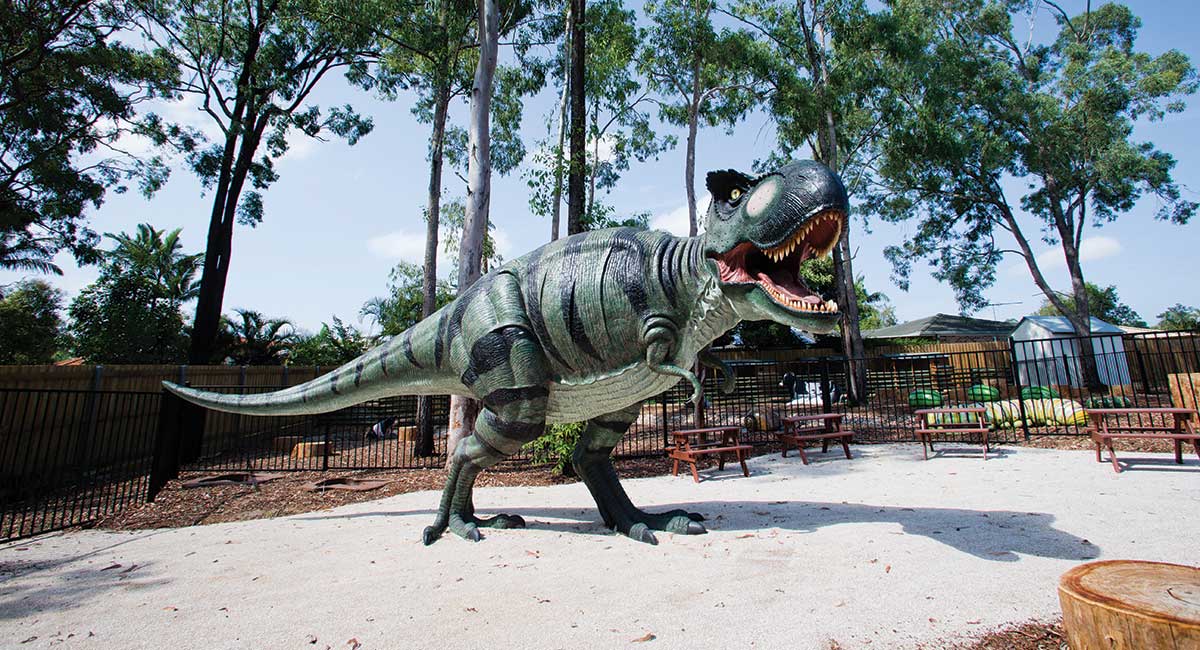 Education
Behind the doors at Brisbane's only Early Learning College
When Georgiana Karam was looking for a long day care and early learning centre for her children, she was disappointed with the lack of options that provided the love, care and educational needs she wanted. With no facility meeting her high expectations, she created her own.
"I wanted an early learning service that not only cared for the children within, but also focused on developing an exceeding educational program," Karam says.
Named after her two sons, Adam and Noah Early Learning College opened in 2014 with a mission to provide a strong academic foundation for every student.
"We wanted to go above and beyond, delivering unlimited early years learning opportunities with a focus on learning through play," Karam says.
This blend of academic excellence in a full service long day care setting has created an early learning college that focuses on the social, emotional and physical development of its children — from infant stage until they go to school.

Alongside the academic curriculum, this progressive centre offers a huge range of extra-curricular programs including:
The Five Senses Course: environment, health/safety, social skills, arts, cooking
Drama & Acting: poetry, singing, dance, drama, puppetry
Sports: soccer, basketball, athletics, gymnastics, badminton
Engineering
Computers
Music with a professional music teacher
Sounds great! What about outdoor play?
Oh Mama, this is the ultimate kindy play area!
Adam and Noah is home to Outdoor Adventureland — an incredible outdoor play space comprising of five areas:
City Adventure, featuring three themed outdoor permanent marquees with roads/bike tracks that include traffic lights and a zebra crossing.
Ancient & Archeological World Adventure, with an Egyptian pyramid where you can dig for fossils, climb a real size T-Rex, step in a T-Rex footprint, ride a camel, climb in an aeroplane and jump aboard a life-size pirate ship.
Two sports areas, with a sports court and long jump pit.
An animal farm, which is home to Australian stingless honeybees, a vegetable garden, fruit trees and a mud pit.
  
Sounds like something out of this world?
Adam and Noah have that covered too.
The Fun Spaceship indoor play centre is also part of Adam and Noah Early Learning College. With air cannons, climb-in UFO and rockets, a rock climbing wall, soft play equipment, a huge slide and more, there's something for every explorer to enjoy.

The Fun Spaceship is used by Adam & Noah students on Mondays and/or on days when the weather does not permit children to go outside. On other days it is available for private hire for parties or group excursions.
Plus, with on-site cafeteria Almaree's Cuisine providing freshly made muffins, cakes, sandwiches and lunches, there really is everything under one roof. (You can even grab a coffee as you drop the kids off!)
They even have dinner covered too.
"To help busy families we have freshly prepared evening meals," Karam says. "These are made daily and can be collected at a time specified by the family."

---
You may also like…
The magic of Disney is coming to Brisbane's Queensland Museum
14 of Brisbane's best playgrounds for kids
Celebrate a kid's party that is out of this world
Written by
Angela Sutherland
After spending many years hustling stories on busy editorial desks around the world, Angela is now mum of two little ones and owner/editor at Kids on the Coast / Kids in the City. She is an atrocious cook and loves cutting shapes to 90s dance music.