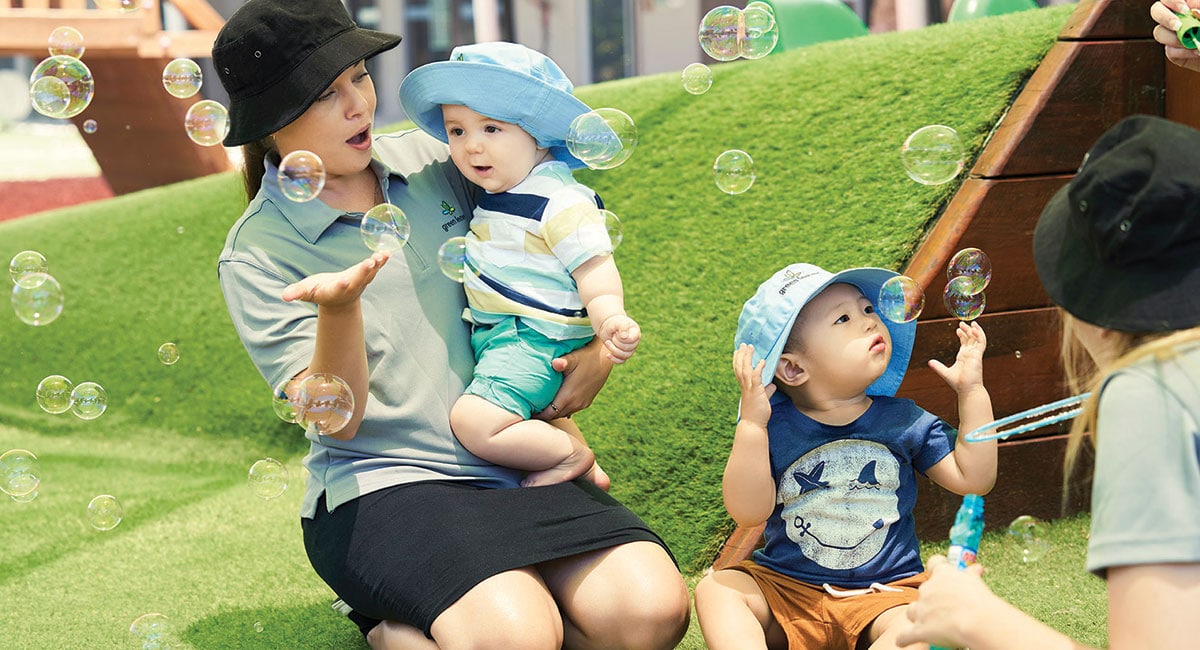 Education
We go behind the doors at Green Leaves Early Learning
For parents and guardians, the search for a suitable early learning centre can be overwhelming. Essential factors of consideration include location, general health and safety, and quality of care. Yet there are other factors such as curriculum and learning programs that are important in providing a platform for your child to thrive.
Families at Green Leaves enjoy the convenience and peace of mind of all-inclusive fees. This means nappies, linen, hats, nutritious meals and snacks, as well as activities such as yoga, chef-led culinary lessons, language lessons, bush kinder, music and movement classes are all part of the service. Green Leaves embraces the Early Years Learning Framework, fostering the concepts of belonging, being, and becoming. These are ingrained in its day-to-day activities through practices that develop a life-long love of learning.
The programs at Green Leaves are age-appropriate, flexible, and customised to suit each child's knowledge, interests, culture, abilities, and strengths.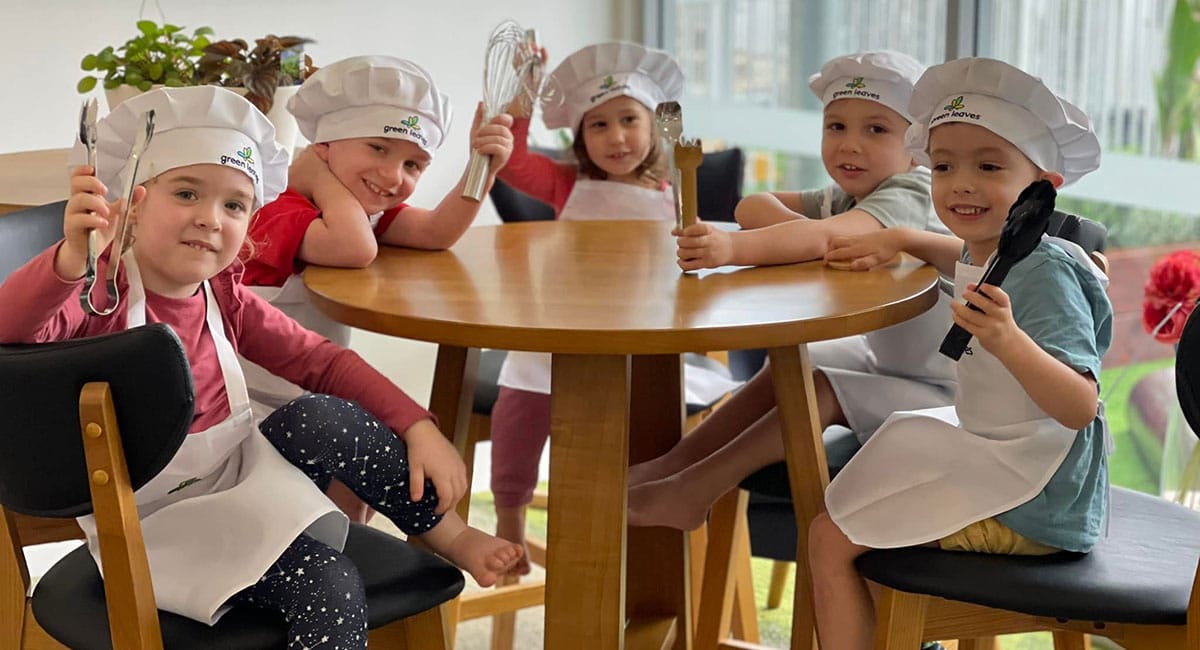 Fostering a sense of community
Green Leaves recognises the importance of community connections. Its curriculum is supported by activities giving children opportunities to extend their interests. Children at the Albany Creek, Ashgrove, Griffin, Margate, Murrumba Downs and Richlands centres — just to name a few — recently enjoyed visits from local paramedics, dentists, fire fighters, guide dogs and swimming schools.
A much-loved activity is celebrating and acknowledging milestones. This nurtures a sense of belonging and community among the children. Each centre celebrates birthdays, cultural days and, most recently, Grandparents Day. The visit of an almost-centenarian grandfather, who also promises to return when he turns 100 in 2023, made this more special for the children at one centre recently.
Supporting the world in which we live
While the centres offer varying activities, the natural environment is integral to the Green Leaves program. Children are encouraged to cherish and protect their natural world. Weather permitting, children embrace Bush Kindy and connect with their local natural ecology environment. It also allows them to experience seasonal changes first-hand.
Additionally, exciting nature-themed incursions encourage the children to learn about the ocean and reptile life. Most recently, they imagined themselves back in time walking with dinosaurs.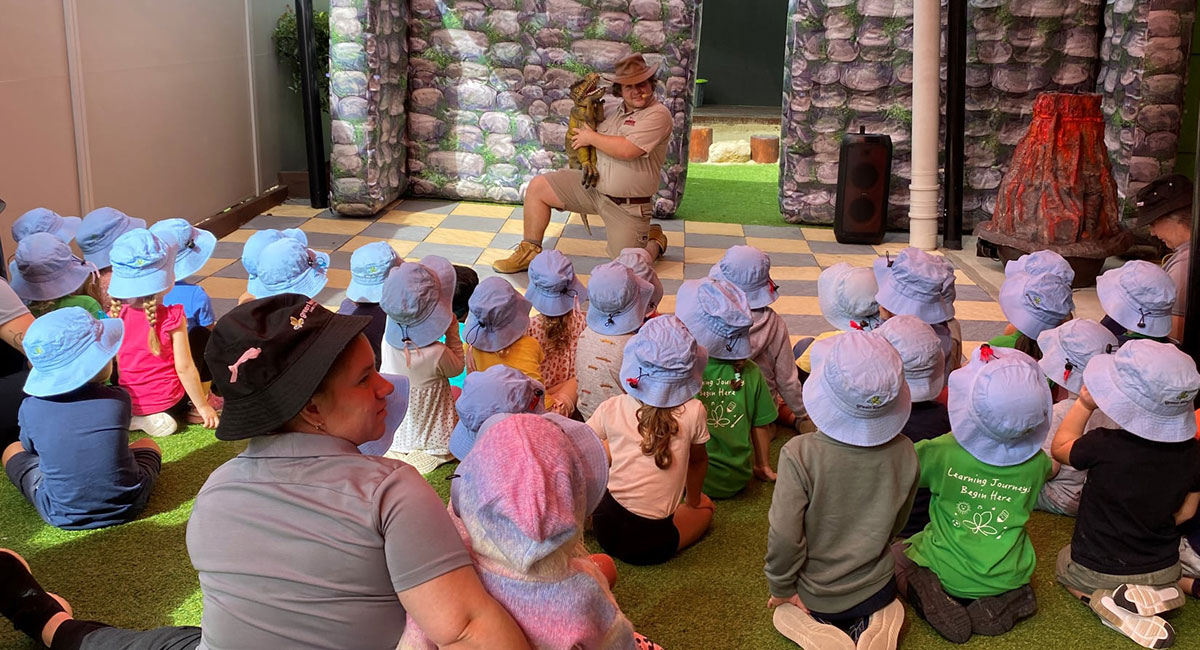 A favourite feature across all centres is the edible gardens. These thrive through the children's interest in planting seeds, observing them grow, composting and harvesting. With the help of the centre's in-house chefs, children create delicious meals.
While high quality architectural features are standard across all Green Leaves centres, each centre has its own unique characteristics. Families can to pop in for a coffee and tour their local Green Leaves. All centres are currently taking enrolments. Arrange a visit by contacting your local Green Leaves Early Learning.
Written by
Angela Sutherland
After spending many years hustling stories on busy editorial desks around the world, Angela is now mum of two little ones and owner/editor at Kids on the Coast / Kids in the City. She is an atrocious cook and loves cutting shapes to 90s dance music.