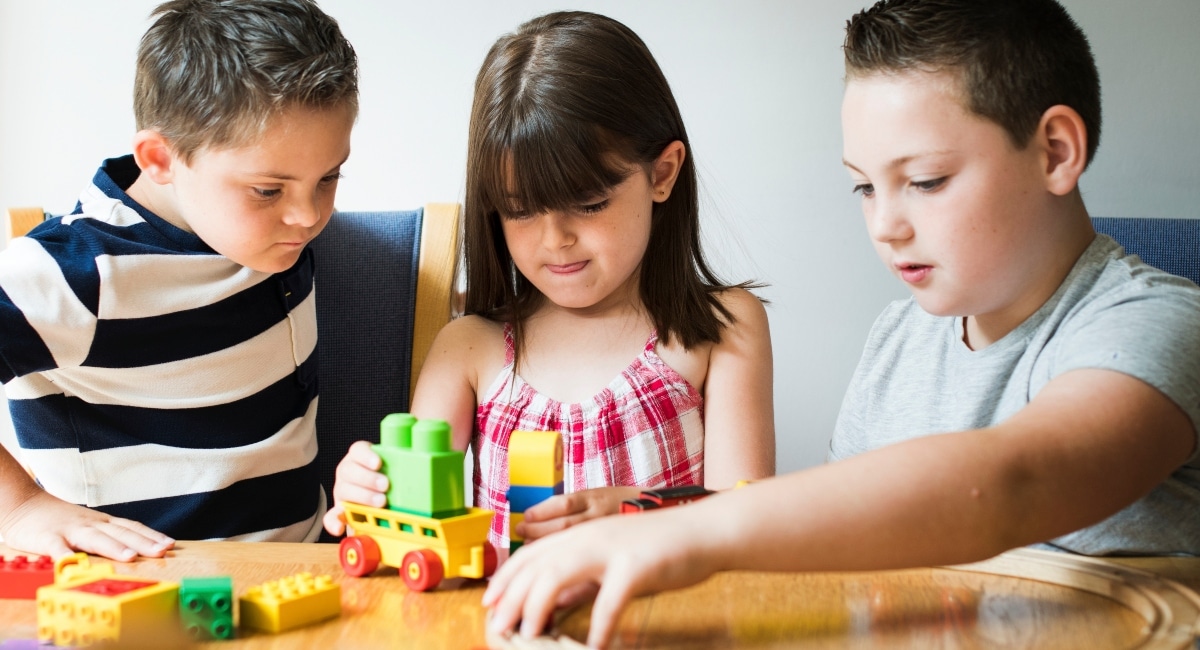 Education
How creative play can improve your child's early literacy
Have you ever had a moment when you are completely in awe of your child's imagination? Those cherished occasions when they say something wonderful or create an imaginary world, and you cannot fathom where it came from?
As grown-ups, we are often wholly ingrained in structured learning and templated rules. Somewhere along our journey into adulthood we lose all the wonder and imagination; how do we play if there isn't a plan?
But creative play is central to a child's learning and development, particularly in the first five years of life. Nurturing problem solving, critical thinking, gross and fine motor skills, these creative experiences help children develop their senses and express how they see the world.
For children under five this fun, imaginative space is where learning happens – where their creativity is used to process their experiences and lay the foundations for critical early literacy skills.
Let kids lead
Creative play isn't about giving them templates, a structured plan, or ready-made materials. It's about letting them just imagine, design, or create whatever they see.
Want to paint the sky green and a bear blue? Absolutely.
Want to create a fairy garden in the backyard out of sticks and leaves? Not a problem.
This creative play can happen anywhere. A bucket and spade and a morning at the beach can result in sandcastles, knights, battlefields and dragons. A lazy afternoon can mean some serious cloud busting in the backyard.
Luckily, a parent's role couldn't be simpler – there's no need for expensive toys or technology, just provide them with a few tools and the encouragement to explore. Have a busy box in the house filled with bits of paper, empty cardboard containers, ribbon ends and stickers. Or, if they prefer dramatic play, keep a dress up box with old hats, shirts and jewellery. Then sit back and let the children lead.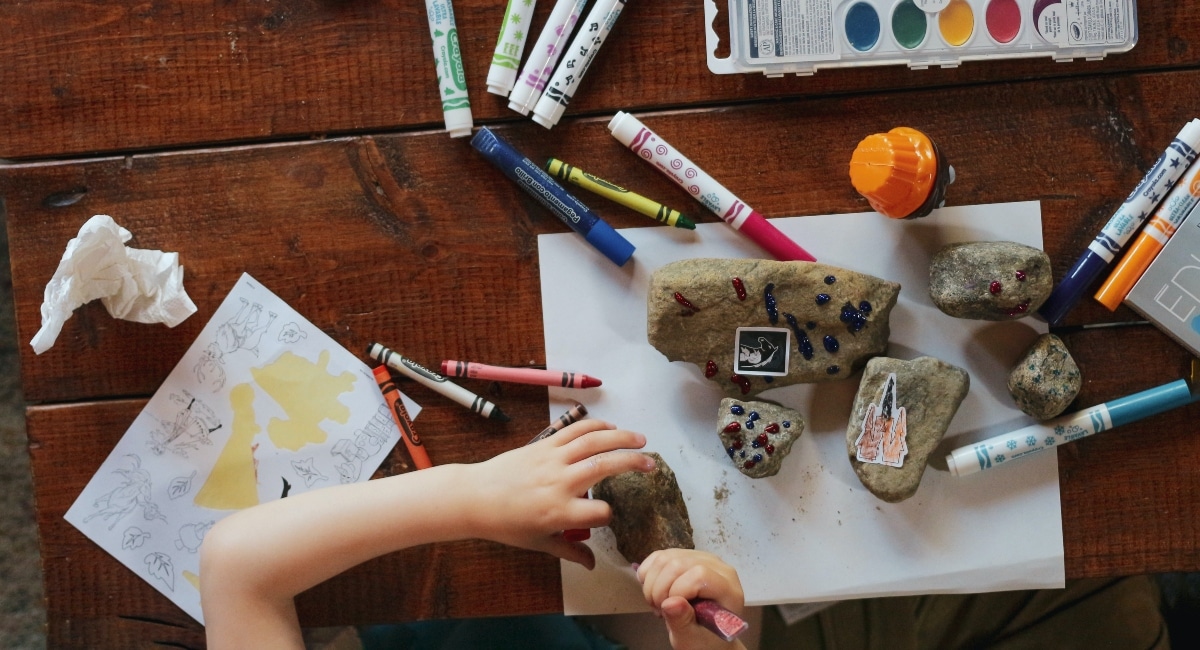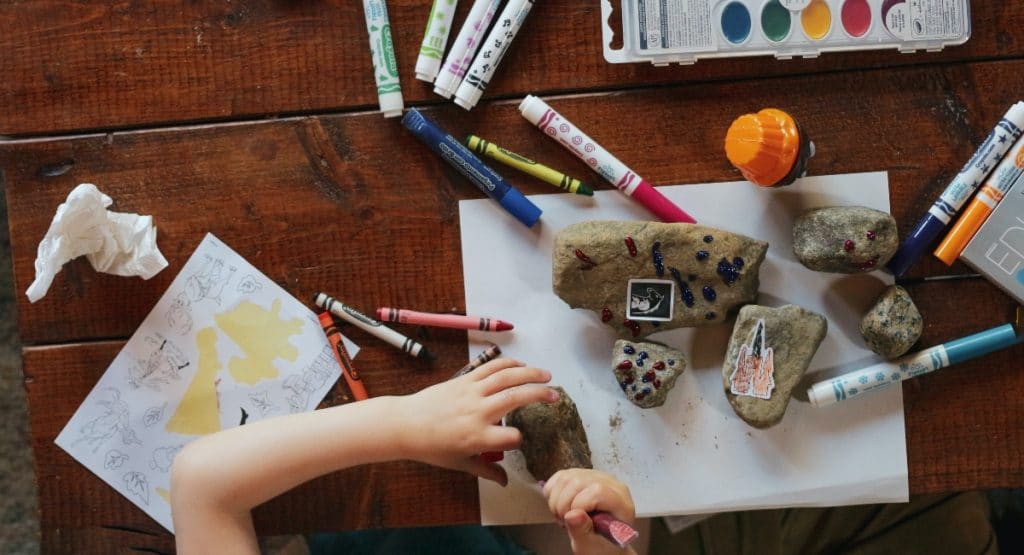 Creativity play = literacy
Creative play is the perfect opportunity to explore new language and concepts whilst being engrossed in that imaginary world. By having conversations with your child and helping them solve problems (not giving them the answer though!) you can help to place real world literacy in the exciting world of a child. And from these conversations, new concepts evolve.
Always aim to use a range of new words to describe textures and experiences – leaves can be crinkly, soft, furry, veiny; paint can be bright, runny, gooey, streaky. These moments when they are completely engaged in an activity are when they absorb new concepts and vocabulary. And these conversations you have with your child as you explore and create together are some of the most wonderful. Shared with you, they will always remember the softness of a ribbon, or the spikiness of sticks. So, when they next proceed to paint the driveway with nothing but a leaf and a bucket of water, why not join them? You never know quite where it will take you.
Great creative books to share
Books are not just tools for literacy. They can also be a fabulous connection between literacy, art and imaginary worlds. Some great books to share include:
Not a Box by Antoinette Portis
The Dot by Peter H Reynolds
Beautiful Oops! by Barney Saltzberg
Chalk by Bill Thomson
Press here by Herve Tullet
What Do You Do With An Idea? by Kobi Yamada
---
You might also like…
Early literacy games you can play anytime and anywhere
Why child-led play is the BEST!
Written by
Angela Sutherland
After spending many years hustling stories on busy editorial desks around the world, Angela is now mum of two little ones and owner/editor at Kids on the Coast / Kids in the City. She is an atrocious cook and loves cutting shapes to 90s dance music.