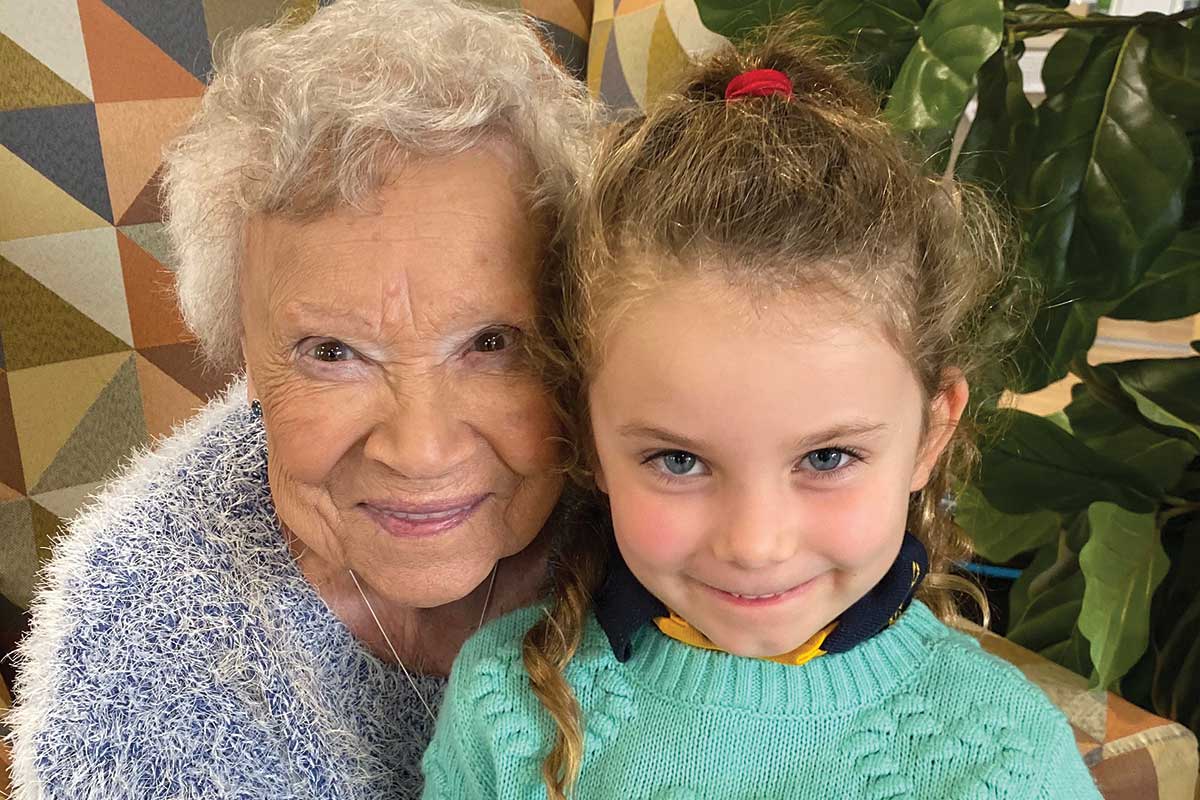 Education
Program creates Moving Moments between seniors and children
The reciprocal benefits of intergenerational connections have been well proven. However, combine busy lives with the COVID restrictions of recent times and opportunities for vertical learning have become increasingly rare. With multiple generations in its Buderim community, Immanuel Lutheran College became perfectly placed to introduce a program connecting its youngest with its oldest. It's what is now known as Moving Moments.
What is the Moving Moments program?
Moving Moments is an intergenerational learning program that started in the Immanuel Early Learning Centre at Buderim on the Sunshine Coast. Head of Primary at Immanuel Luther College, Jodie Hayat, says the program connects seniors with children at the centre on a regular basis.
"Elderly residents from Immanuel Gardens, the aged care facility directly beside the College, visit the Immanuel Early Learning Centre to work with the children in kindergarten," Mrs Hayat says.
"At scheduled times, residents come over and provide support in our literacy groups and some of our early numeracy groups. They sometimes do art with us too!"
Mrs Hayat says since Moving Moments began in 2019 hundreds of connections have been formed between seniors and young people. The program now includes students from Prep and Year 1.
"We are embedding this into our whole early learning program now. It's something we aim to build on in the coming years," Mrs Hayat says.
What are the benefits of intergenerational learning?
Intergenerational learning comes with many benefits for all involved.
"For the children, there's that rich history; the sharing of stories and bringing things to life," Mrs Hayat says.
She uses Anzac Day as an example.
"You have a resident with medals or wives with their husband's medals talking about what war was like," Mrs Hayat says. "It is a very impactful way to share stories with the younger generations."
What a beautiful older person can teach to a younger person is quite extraordinary. Particularly through these COVID times where many families were disconnected across the world.
"To have older residents who are able to feed into the lives of our young people is something really special," Mrs Hayat says.
The Moving Moments program is hugely enriching for the older generation too.
"The residents from Immanuel Gardens absolutely love it!" Mrs Hayat says.
"One resident said to me, 'This makes my heart so happy; it gives me a purpose to my week', which is such a lovely thing to hear."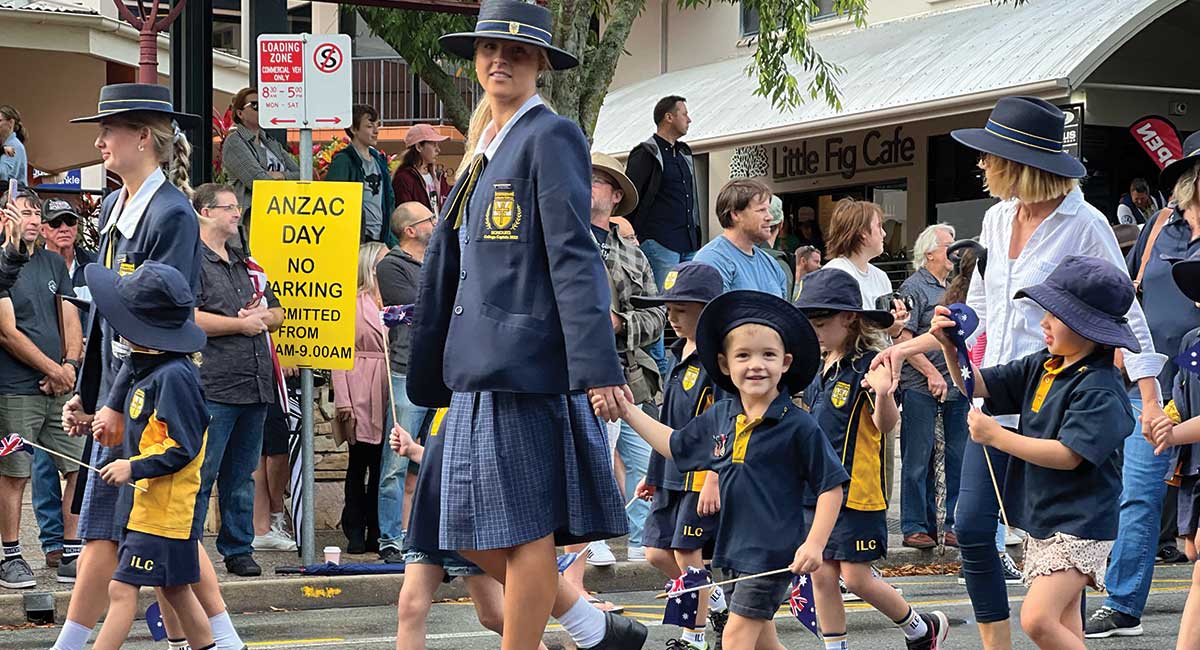 Vertical learning across Immanuel Lutheran College
Connecting the generations isn't confined to the early learners at Immanuel. This progressive college has adopted a vertical learning approach that benefits the entire learning community.
Deputy Head of Secondary School, Amy Thompson says vertical learning in the Secondary School is experienced in many way.
"In our worships, assemblies, service learning groups — Interact and Eco Club–, the Student Representative Council, various co-curricular groups and House meetings."
House meetings at Immanuel, coupled with combined House events, see the Year 7-12 students and staff come together regularly to facilitate comradeship and House spirit.
"All vertical learning initiatives inspire discussion, encourage leadership and aim to build connections between our junior secondary and senior secondary cohorts," Mrs Thompson says.
Students become superheroes
Yet, the simplest ideas are often the most successful, and their Car Park Heroes program is the perfect example.
Car Park Heroes was a student idea that commenced in 2015. Originally titled 'Car Park Angels', it gradually evolved from a simple initiative to aid the traffic flow in the mornings, to a much-loved connection between Primary and Secondary School students.
"Our Car Park Heroes are a group of Year 10 -12 students who volunteer their time to escort our younger Primary students (Preps to Year 1) to the under-covered meeting area as they arrive at school each morning. They serve our College community each day between 8am and 8:20am by alleviating the pressure for parents in having to find a car park, speeding up the school drop-off process for busy parents, creating positive bonds between the sub-schools, and developing independence in our primary students," Mrs Thompson says.
"Our 'big' kids love being mentors to our little kids. At the end of the day, they love dressing up in superhero costumes too!"
The initiative is student-driven. This gives students the opportunity to contribute to the College community because they are helping the school's younger students feel safe and comfortable.
"It also lets the younger students know they will always have a friend who is there to listen," Mrs Thompson says.
"By providing vertical experiences for the senior students, we are also affording them an opportunity to develop a more multifaceted way of thinking,. This type of leadership mindset assist them in navigating their post-schooling pathways. Vertical experiences encourage a nurturing approach by our senior students toward their younger peers. They also provide a space in which they can inspire through action and empathy—be it as mentors, tutors, student leaders, event organisers or helpers."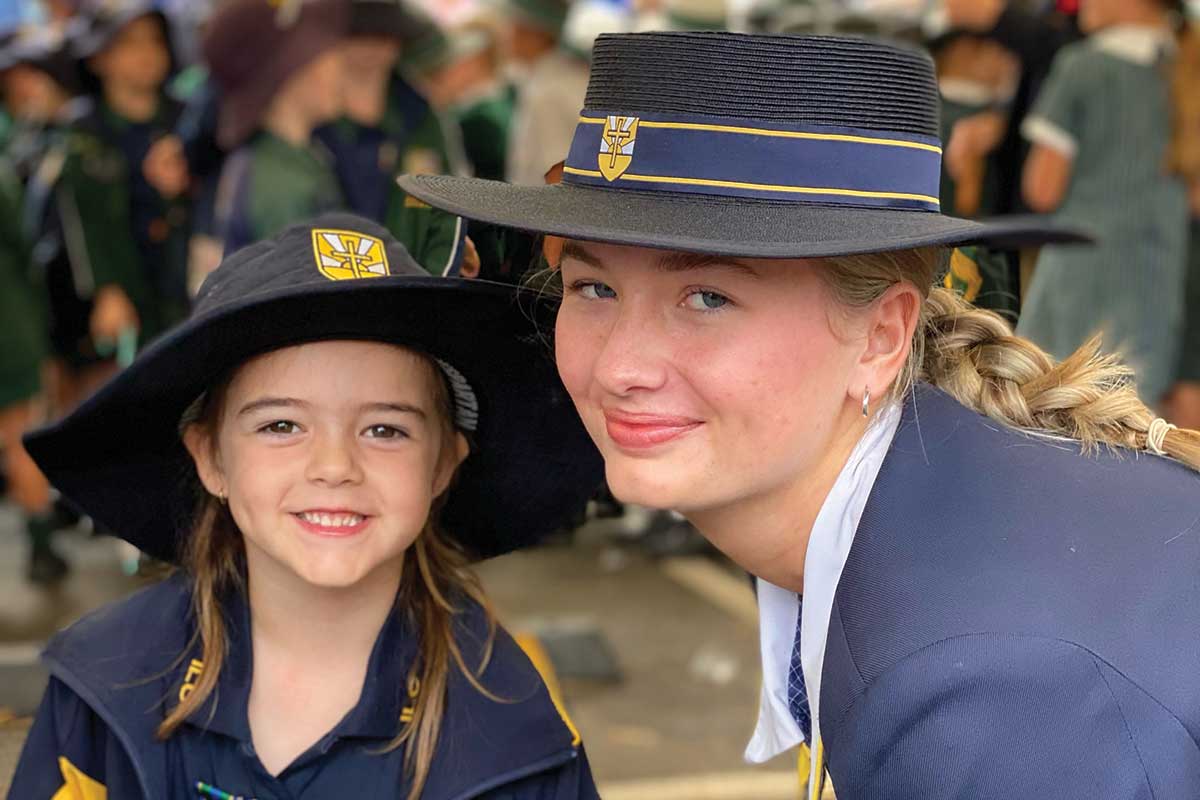 Let's not forget our furry friends!
For connections spanning an entire community, Immanuel Lutheran College's therapy dog Connie is certainly a cornerstone.
"Connie works from our ELC through to Year 12, and is incredible," Jodie Hayat says. "She provides emotional support; listening to children read in small reading groups. She will also be there for our Year 12s prior to them going in for an exam. Connie is a huge part of our community, across all ages."
Mrs Hayat acknowledges how challenging the past couple of years have been. However, initiatives such as Moving Moments, Buddies and Car Park Heroes help to unite everyone once more.
"It does take a village to raise a child, and we are proud to say we are that village."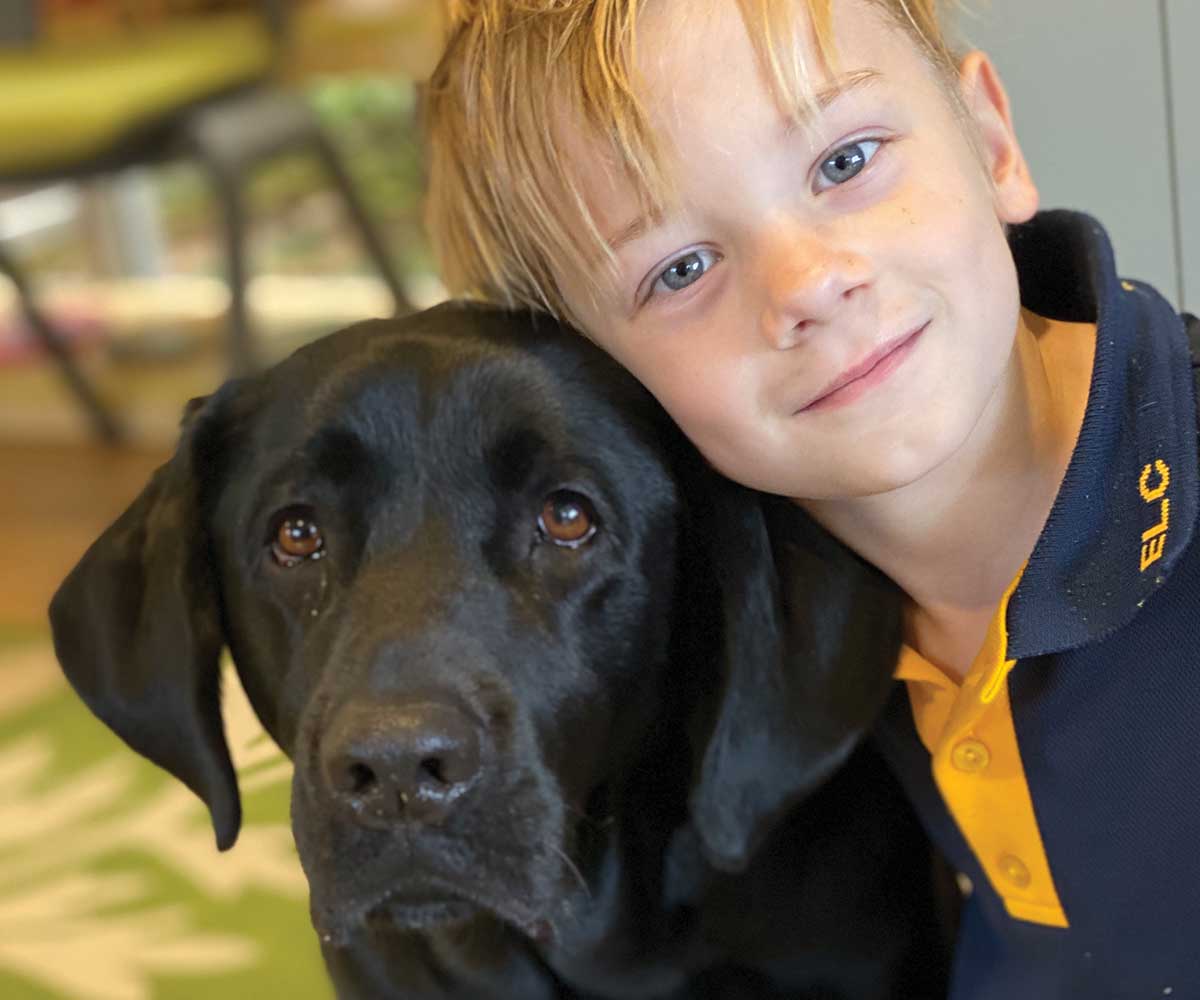 ---
You might also like…
Therapy dog helps students cope with being back in the classroom
How do we prepare kids for jobs that don't exist yet?
Written by
Kids on the Coast/Kids in the City