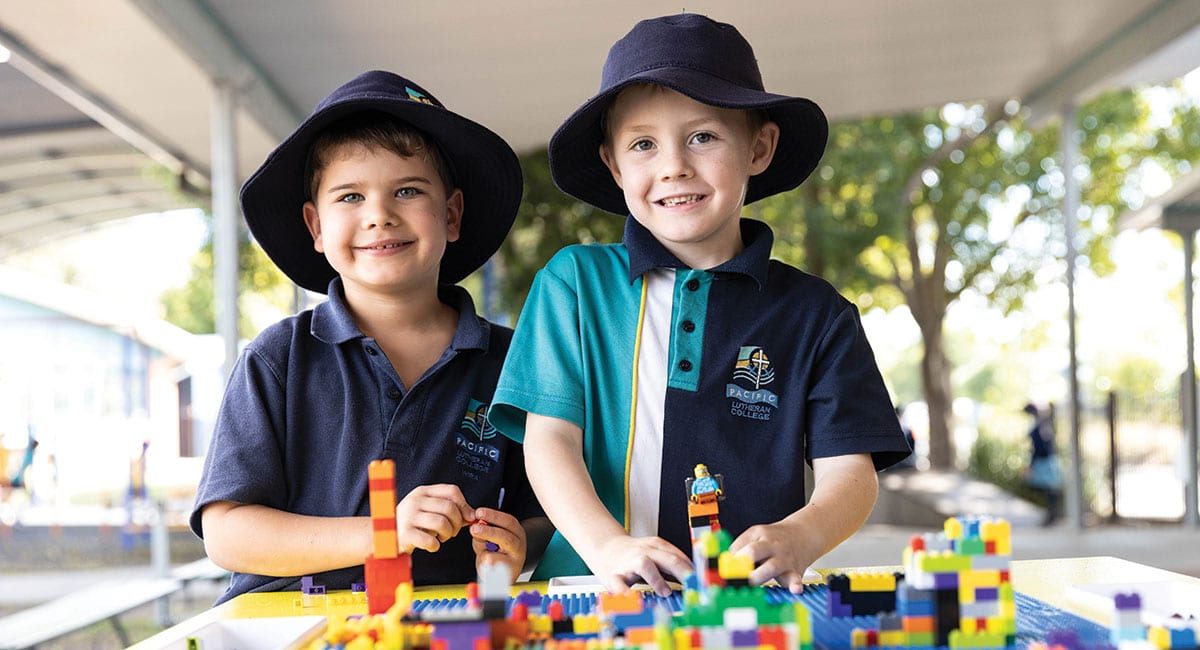 Education
Believe. Create. Achieve. at Pacific Lutheran College
It's no surprise that children learn more and are creative when they are given the opportunity to be inquisitive; to ask their own questions and strive to find out the answers. That educational philosophy is commonly referred to as 'student agency', which is learning through activities that are meaningful and relevant to learners, driven by their interests and often self-initiated with guidance from teachers. It gives students a voice and a choice in how they learn.
Pacific Lutheran College is one such Sunshine Coast school that has long implemented this way of learning throughout its K-12 year levels.
"From the early years, children begin to understand the intentions of those around them and develop a sense of self, and that's an important step in developing agency," says Sue Zweck, Head of Learning, K-5 at Pacific.
"As they progress through school, they find a purpose, set goals and take action."
The Sunshine Coast school is guided by the Teaching for Understanding Framework developed by the Harvard Graduate School of Education, which encourages students to think, analyse, problem solve, and make meaning of what they have learned. Its lessons, therefore, are far more progressive than the 'one size fits all method of teaching many parents grew up with.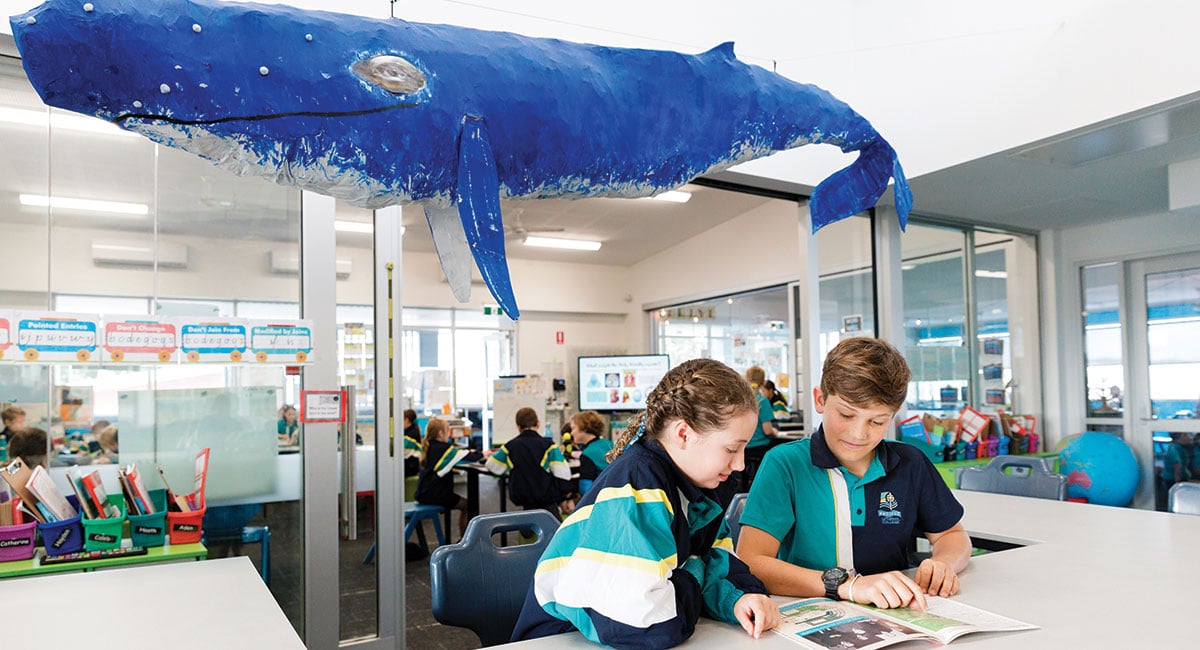 While keeping within the umbrella of the standard curriculum, students are given the chance to use their creativity in many facets of their learning on a day-to-day basis, particularly in subjects such as Science, Christian Studies and HASS.
"One example is a Year 1 class studying insects," Sue explains.
"The teachers worked with the students to decide how to explore this topic—from creating a PowerPoint presentation, keeping an illustrated journal of facts about their chosen insect and comparing it with others students' findings, creating a piece of artwork around an insect's features, or performing a dance and song about an insect."
"Each option gave the students the opportunity to demonstrate their mastery in different ways. Student agency and creativity allow the teacher to personalise each student's learning."
Sue says there are opportunities for creativity in all subjects—even maths.
"After a unit of maths work, the students will do a culminating activity," she says.
"In Year 2 for example, after learning about measurement and place value, the children designed and built marble runs. There's a lot of problem solving and critical reflection through that process."
The students' class environment is also a reflection of the creative way in which they learn at Pacific Lutheran College. New classrooms are separated by glass doors, providing connectivity to spaces where students can move through them freely at certain times. Students can also participate in lessons with other teachers in their year level, with the layout of classrooms allowing for them to be completely separate or open up completely into one large space.
"They have a home teacher but they go to different teachers and aids that offer other things, so they become more flexible," Sue says.
"It's great for children to get to know each other and work in different groupings. It makes for a very smooth transition when they progress to the next year level because the children are used to working with others from all classes."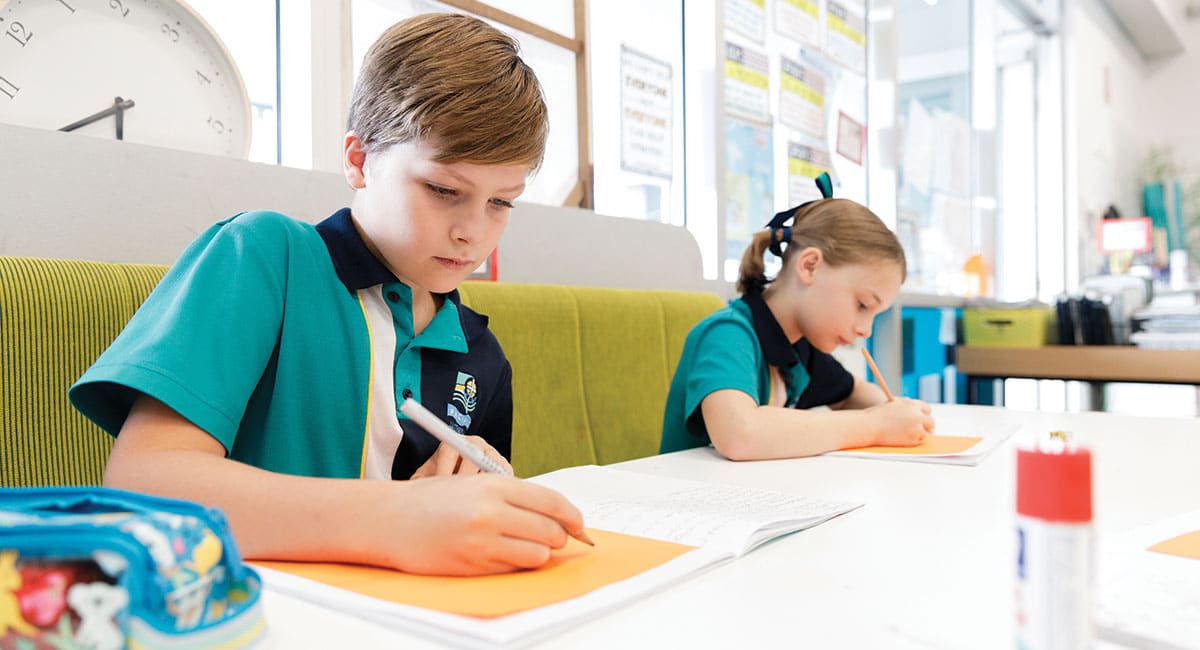 The furniture is also flexible, with stand-up tables, booths for working alone in a quiet space, collaborative tables and chairs on wheels for learning in a group, or individually. Student agency extends far beyond the classroom, too.
"Families will often bring in resources the children can use to compliment what they are working on in class, so the conversations that are happening at home are relevant to what's happening at school, too," Sue says.
In break times, students can also put their creative skills into origami and robotics sessions in the library. While student contributions in the direction of their learning are a high priority in this method of education, Sue explains the guidance from teachers is equally important.
"We make sure they feel that their voice and self-direction is increased even if there are compromises, and engagement in learning is high," she says.
"Our teachers model creative ways of thinking, playfully engage with content and express their ideas with their students, as well as providing feedback to each student as they undertake their learning. Students also have the opportunity to connect with the rest of the class and receive feedback from their peers."
The entire school community has reaped endless rewards from Pacific adopting this philosophy.
"There is a sense of ownership of the students' own learning which gives them so much confidence," Sue says.
"Everyone's engaged and motivated because they're doing something they really want to do and find out about, which makes the classroom calm and settled."
"You have a start and end point, but you don't know what the journey is to get there because the children are helping to decide that, and that's exciting for teachers and students alike. It's amazing to hear what children come up with. We see how they become confident in their own learning and become able to talk about what they've learnt."
Broadly, Sue says it has also helped build respectful relationships and a sense of belonging because students' see and understand how, why and what makes learning matter to them. She is confident that when each young member of the Pacific Lutheran community bids farewell to their schooling years, they will be equipped with the best tools to continue to be creative throughout their adult life, wherever their paths may lead.
"Beyond school, we know they need to become good collaborators, problem solvers and communicators so those are the skills we are preparing students to have."
---
You may also like…
Pacific Lutheran College turns 20! And it's time for celebration and reflection
The FOUR Cs. Creativity in the 21st century classroom