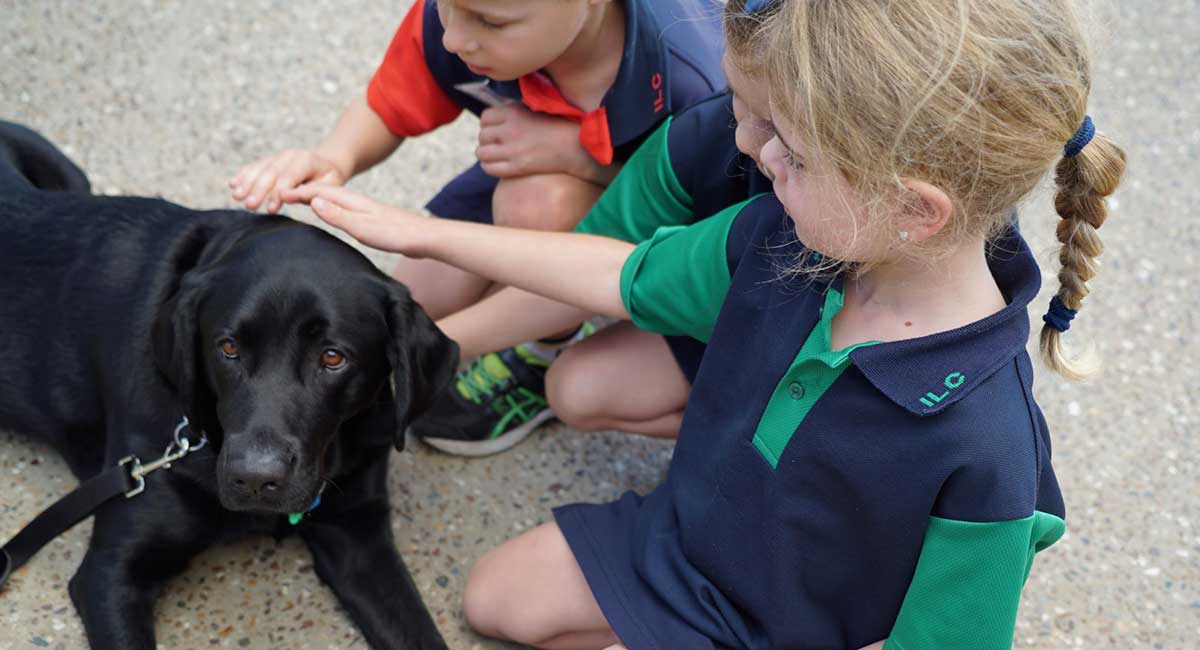 Education
Back to school with Connie the Therapy Dog
It wasn't only students preparing to return to the classroom in February for the start of the Queensland school year. A select number of dogs — known as therapy dogs — were readying themselves to 'get to work'.
Connie, a five-year-old ex-Guide Dogs Queensland Labrador was one such dog.  Connie joined Immanuel Lutheran College at the height of the coronavirus pandemic in 2020 and has been an instant hit at the school. Her affect on the students has been wonderful.
The value of a therapy dog in schools
Therapy dogs, like Connie, are trained to provide emotional support and companionship. They have also proven themselves as invaluable support for people with mental and behavioural conditions, as well as physical disabilities.
In addition to being a soothing presence at school, therapy dogs can help increase students' attendance at school, can help build a student's confidence, decrease anxieties around learning, develop students' motivation towards learning, and improve student-to-student and student-to-teacher relationships.
Connie is the first dog to come trough the Guide Dogs program for therapy dogs and then be placed at the Sunshine Coast school. She has a wealth of experience, having served as a guide dog, and it was her gentle and calming nature that made her the perfect pooch to step into her new role.
Through the school's therapy dog program, Connie spends her days in the classroom. She offers support to children as young as two years old at Immanuel Early Learning Centre through to Year 12s at Immanuel Lutheran College.
Her ability to simply 'be' with an anxious student at drop-off, at their side as they complete important 'Connie' jobs (such as providing her with clean water and brushing her coat), assists children in settling into the day.
Connie also visits classrooms and listens to students read or practise their times tables. She even listens to students as they work collaboratively together.
Being a therapy dog, Connie is well placed to provide her top tips on supporting your child as they prepare for the return of the new school year.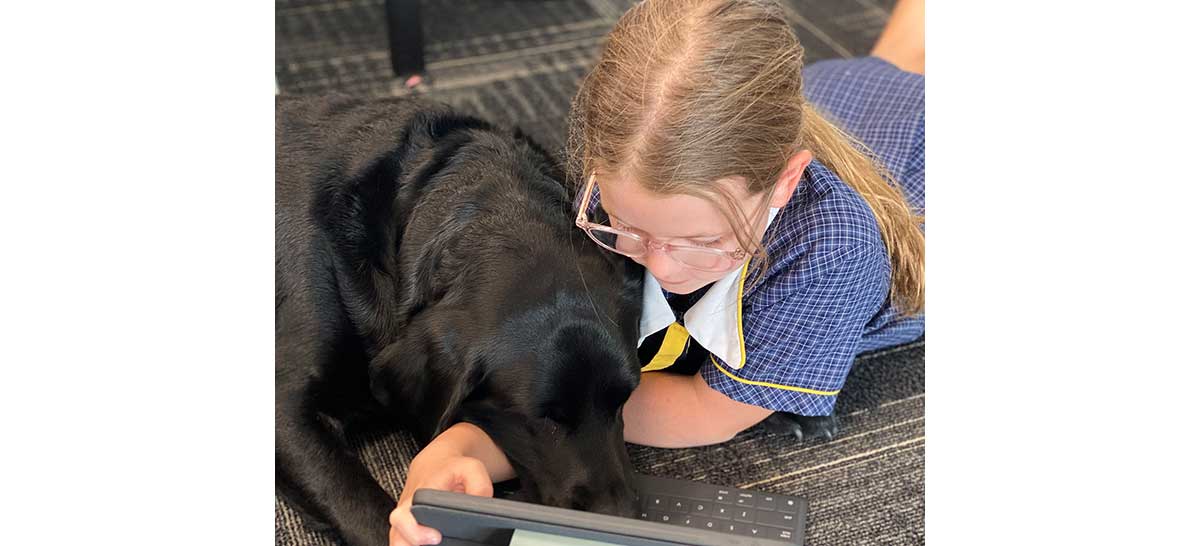 Connie's top 5 tips for students at school
1. Speak positively about the year ahead
Even though you (and your child) may be feeling worried about the year ahead, it's critical that talk about your child's new class and teacher is positive. Young people look for reassurance that change is okay. They take these cues from the trusted adults in their lives.
2. Attend all open classroom or 'meet the teacher' type events
You can prepare your child for school by knowing where their classroom is and who their teacher will be. Identifying the connection between home and school can also ease ill-feelings. Children  who know everyone is working together to help them be the best they can be is an overarching goal.
3. Allow your child to assist in preparations for the year
By allowing your child to assist with choosing new lunchboxes and water bottles, and other school items builds excitement and a sense of ownership. By turning this shopping experience into something special, like a day out together, young people can often feel less anxious and more in control about what's coming next.
4. Assist your child to ensure they have a friend or buddy taking the journey with them
Walking into school on the first day can be daunting. Make it easier for your child by linking with a buddy or friend who is taking that step with them. Regardless of whether they're starting at a new school or not, it can also be helpful to catch up with other children from the class before the school term starts. Knowing where to meet and at what time also helps build a child's confidence.
5. Don't be afraid to seek support from the school
All members of a school community are there to help and support you and your child. Remember, they have supported thousands of students before and want to do the same for your precious child too.
Don't be afraid to ask for help and if you are lucky enough… you might have a therapy dog just like Connie who can help!
---
You may also like…
The positive learning model enabling students to flourish
Immanuel students raise nearly $5,500 for charity
Written by
Angela Sutherland
After spending many years hustling stories on busy editorial desks around the world, Angela is now mum of two little ones and owner/editor at Kids on the Coast / Kids in the City. She is an atrocious cook and loves cutting shapes to 90s dance music.