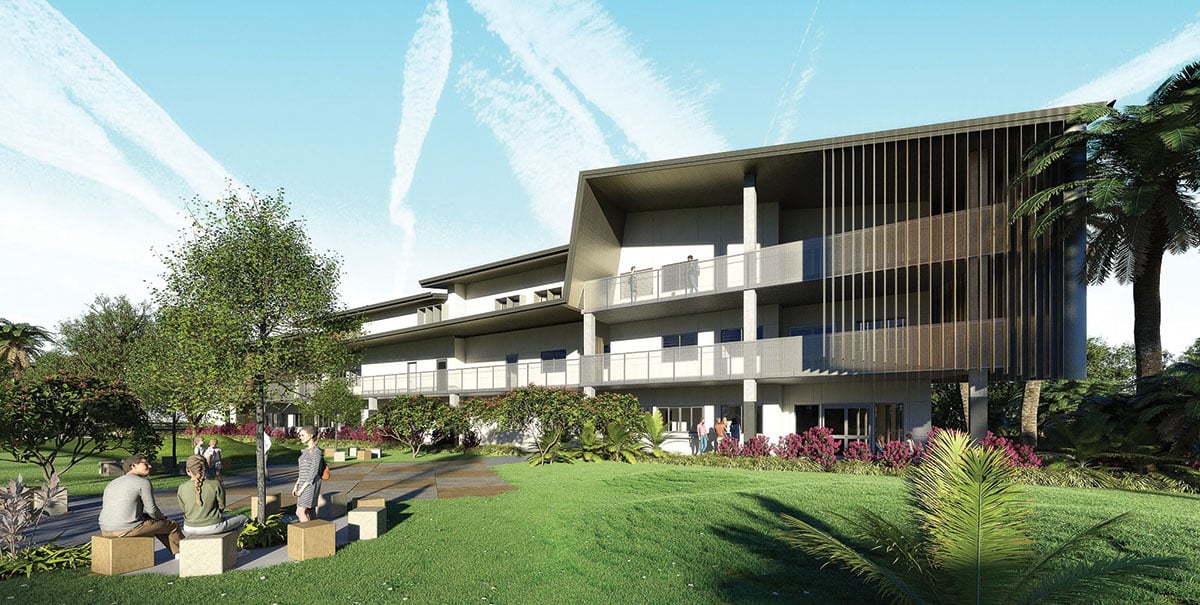 Education
Education hub proposed for the Sunshine Coast
Every child is unique so having a diverse range of education opportunities available nearby—from early learning through to high school—is becoming increasingly important to most families.
Hoping to fulfil this need, Stockland Aura developers have opted to focus on creating an education 'hub' in the growing city, including a huge 20 proposed education facilities on the masterplan.
"Aura is building a talented city with education at its heart," said Josh Sondergeld, Stockland Project Director. "A city where learning is part of life."
By 2023, Aura will be home to four schools: Baringa State Primary School, Baringa State Secondary College opening in 2021, Nirimba State Primary School opening in 2022, and a Catholic P-12 school in the City Centre, delivered by Brisbane Catholic Education, opening in 2023.
"Baringa Primary is very proud to be Queensland's first Science, Technology, Engineering and Mathematics (STEM) School of Excellence," said Principal Noel Baggs. "Our primary school is an innovative and exciting learning environment, providing students with a world-class education."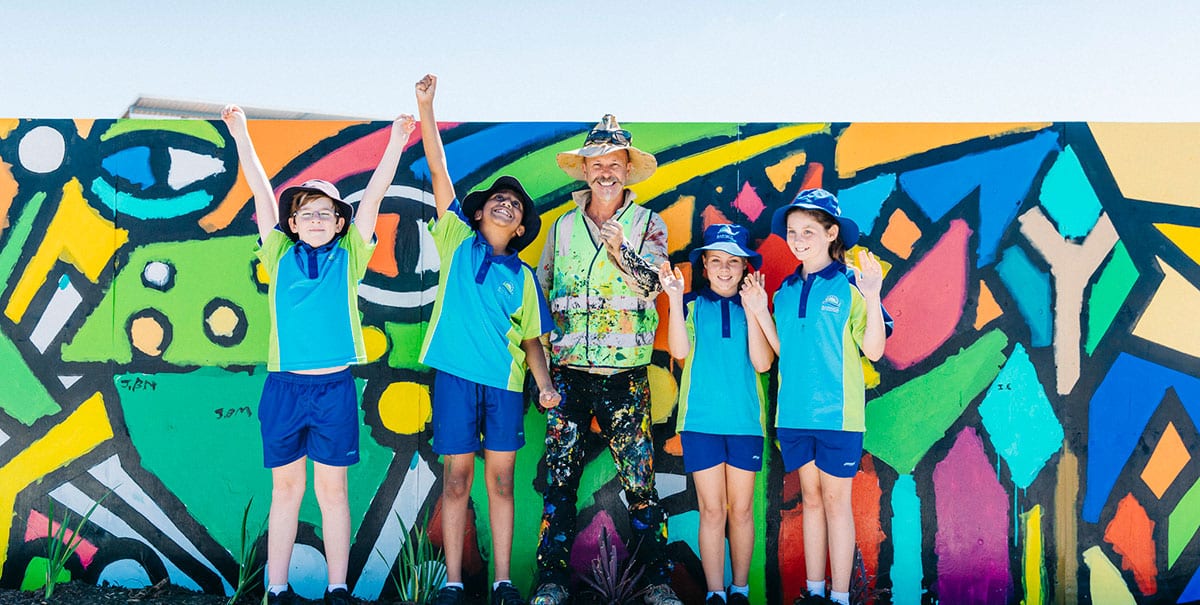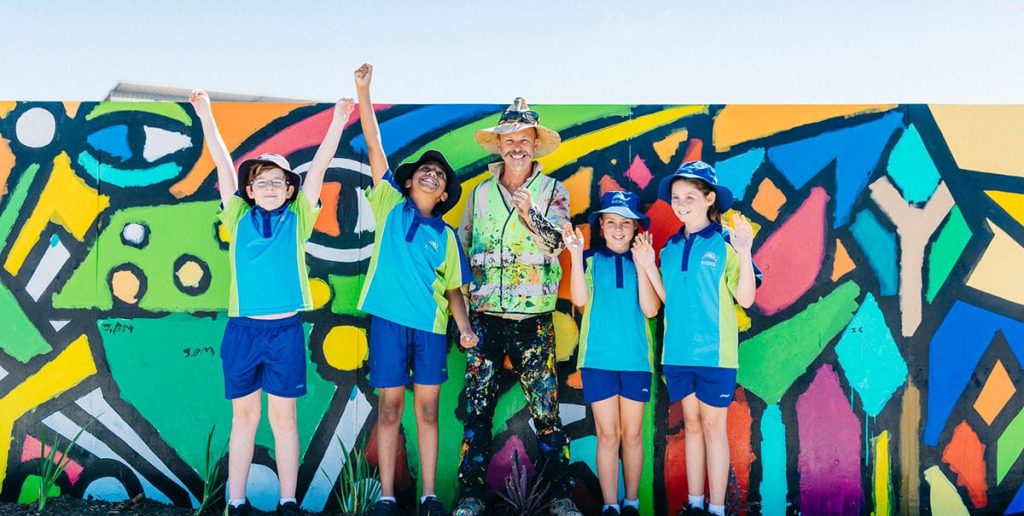 Baringa State Secondary College
A new State Secondary College Baringa State Secondary College will be the first secondary school in the Aura community and will provide engaging, challenging and inclusive curriculum opportunities that empower all students to embrace learning and achieve their potential. Opening to Year 7 and 8 students at the start of the 2021 school year, the new secondary college will eventually cater for students from Year 7 through to Year 12. Josh Sondergeld said the delivery marked the next step in catering for the community's growing education needs.
"Aura is committed to nurturing young minds and emerging talent and, with 10 new families moving to Aura every week, the school is a very welcome addition to our growing number of education facilities," Mr Sondergeld said.
Newly appointed Principal Mr Matt Samson said, "At Baringa State Secondary College, we strive to create independent learners. We are driven by the shared belief that all students learn through effective learning partnerships between teachers, students and parents to ensure that our students are confident, creative and aspirational about their chosen future."
"For me, the first 12 months will be an amazing year, with the opportunity to work with the community and the students to develop the traditions and aspects of the school that will be part of the school culture and identity forever," said Mr Samson. "I am also excited about ensuring that the amazing staff we have selected will be creating incredible, engaging and innovative curriculum options for all of our students. This will ensure that every student develops a love of learning, finds their special abilities and inspires them to set amazing goals and aspirations for their studies at school and beyond. Creating happy, successful students who will be happy, successful adults is what motivates and drives each of us to create the best college we can for the students of Baringa!"
"I have really enjoyed starting to meet the community in Baringa, and have been so impressed and appreciative of the support and excitement that the community has shown for the emerging new State Secondary College. The community has a great feel—especially with the exceptional bike paths, which really encourage children and families to get involved in healthy lifestyle habits."
A new Catholic College
A new Catholic College Adding to the growing education offering, Stockland and Brisbane Catholic Education (BCE) have announced plans for a new Catholic college, which is opening in Aura in 2023. Situated on an eight-hectare site, the future Prep to Year 12 school has been designed to accommodate 1,500 students and around 150 teaching and non-teaching staff on completion. The building facilities will be split into several stages with the construction of the first stage planned to commence in 2022.
Josh Sondergeld said the BCE partnership was a once-in-a-generation opportunity to create a leading education facility.
"We are looking forward to Brisbane Catholic Education joining us as we build a centre of education with pathways to suit all ages and stages," Mr Sondergeld said. "We've designed a city that will provide equity in education choices for a rapidly expanding population and, as the community grows, we aim to deliver a range of educational options through co-location, clustering and sharing of amenities."
BCE Executive Director, Pam Betts, said the Sunshine Coast is one of the fastest-growing areas in Australia and families moving to Aura will be seeking high quality, values-based education for their children.
"We are pleased to partner with Stockland to help develop a world-class educational community at Aura."
Ms Betts said the planned Catholic college at Aura would be a welcomed addition to the Archdiocese of Brisbane's educational mission and would join BCE's established network of schools on the Sunshine Coast.
Proposed education facilities at Aura
5 public primary schools
2 public high schools
4 early learning centres
Up to 8 private schools
Urban university
To find out more about Aura, visit the Sales & Vision Centre at 1 Lukin Terrace, Baringa, call the team on 1300 762 058 or go to stockland.com.au/aura.