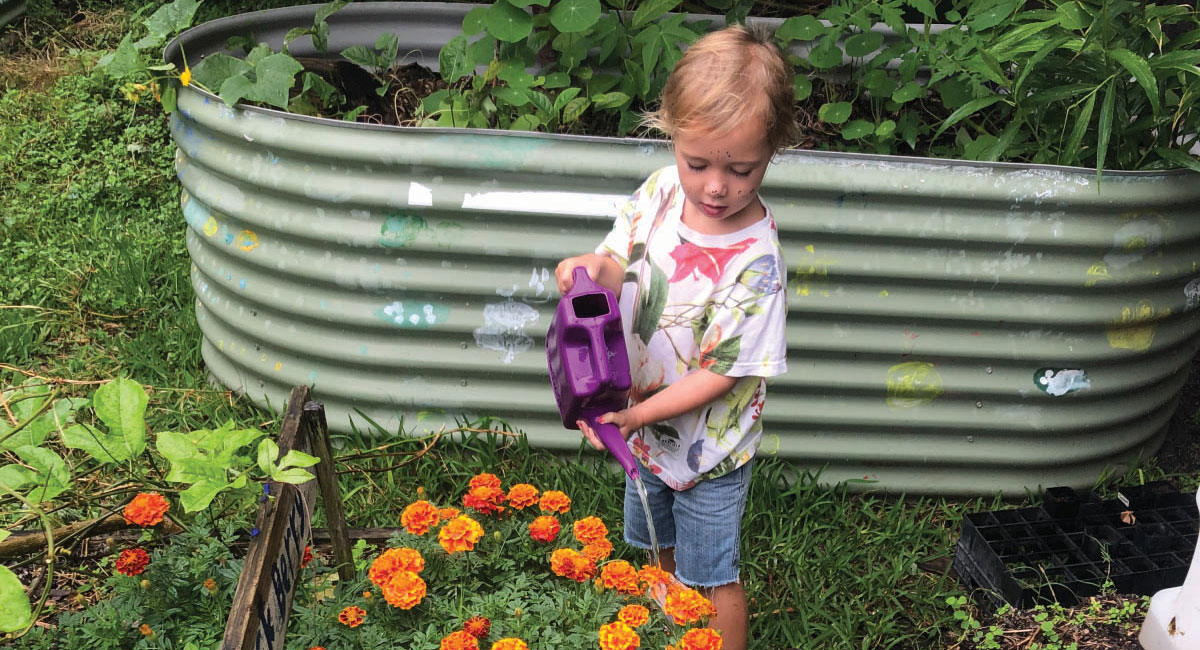 Education
From bush babies to Prep success
A confident start to school can make a world of difference to a child's learning journey. Feeling safe in their surroundings and undaunted by the new environment means a child hits the Prep mat running, excited by the many new experiences and thriving throughout the early school years. But what is it that makes the difference between a regular start and a truly great start to school?
Critical for a smooth start to school is the family forming a strong connection with the school before a child starts. And though this is something that many independent schools impart – with daycare, Kindy and Primary connected through the one institution – it's something that can often be lacking in the state school system.
To remedy this disconnect, Sunshine Beach State School is one state school working hard to establish this integration and familiarity across all early learning levels – from playgroup through to Prep.
The Noosa Bush Babies
Beginning with the littlest learners, in 2018 Sunshine Beach State School introduced a free Bush Playgroup. Held in the school's permaculture garden every Tuesday and Friday morning, the call of the bush brings families from across the region together to play and begin to build connections. Run by a specialist team of teachers, university lecturers, wildlife experts and horticulture enthusiasts it's not your everyday playgroup.
"Our team works together to provide a fun-filled environmentally charged journey each week that families will remember well into the future," said Rebecca Kennett, Prep Transition Officer and Bush Playgroup Coordinator. "We get down and dirty with a variety of activities each week. We've made succulent planters wrapped in paper bark, natural teepees and so much more."
There are a variety of hands-on activities on offer each week, ranging from kids just playing with the worms in the worm bath, to creating clay creations, to sitting under the fruit trees with volunteer Bob Carey (nature specialist and avid bird lover) and listening to his stories about plants and animals.
"Families come together in our wonderful garden and share experiences. It is all about connecting with each other and the environment around us," explained Di Seels, the environmental university lecturer at the heart of the program. "Families can be as active as they want or alternatively they can just enjoy the garden."
"The Bush Playgroup is the highlight of my son's week," said mum, Tameson. "He talks about Bob all the time! Whether Bob is weeding or creating a masterpiece, he is Bob's shadow whenever we are there!"
"The Bush Playgroup is great for transitioning children into Prep because families are there with their children," Rebecca explained. "We do lots of interactive activities where they need to work together, and so the social network begins. Both parents and children are making those making those social connections here which is really helpful for when they're starting Prep."
"Also, the thing that we find helps most with the transition into Prep is being comfortable with your surroundings; being familiar with the Prep area and how school works. Coming to the Bush Playgroup each week provides the time and opportunity for families to build that essential connection with the school."
"By the time it comes to Prep, our little bush babies are confidently running into their classrooms, not fazed at all about the school year ahead. They even have friendships from playgroup that go onto the Prep year together."
The Bush Playgroup is free and open to all families with under-school-age children.
Adequate Prep transition really matters
Also critical to a successful start to school is a comprehensive Prep transition program. Familiar surroundings and friendly faces make the first day of school a breeze, with children eager to get started rather than worrying about the unknown. And this is another area that Sunshine Beach State School really excels.
Rather than simply offering an orientation day prior to starting, Sunshine Beach has a plethora of events spread throughout the pre-Prep year. It starts with a 'Get to Know Prep' session in February, followed by several events each month for children and parents to get involved in. From open days and story sessions to sausage sizzles and Under 8s Day, the incoming Preppies are provided with a wonderful range of experiences to connect with and become comfortable with the school.
"My daughter was bursting at the seams to get to school on the first day of Prep!" said one Prep mum. "She had been here so many time during the Prep Transition Program she knew her way around the Prep area and already felt at home in the playground."
"This year's group of Preps have settled in so quickly, they are full of enthusiasm and are keen to learn already," commented Prep Teacher Tracy Down.
"The children who were part of the Transition program last year have a wonderful confidence about them it's so great to see."
Rebecca continued, "The children that started Prep this year who came through the Bush Playgroup and Prep Transition Program were telling their parents to leave even before the teachers got started, they were that confident and happy in the classroom!"
Being an international school with no catchment area, the year-round Prep Transition Program also provides plenty of opportunities for families from further afield to come along and experience what Prep is like at Sunshine Beach. "We have families from Maroochydore, we have families from Iceland!" said Rebecca. "With a successful transition program in place we can be confident in welcoming families from across the region and beyond, knowing that they will settle into their new Prep classrooms quickly and happily."
More information at sunshinebeachss.eq.edu.au
Written by
kidsonthecoast