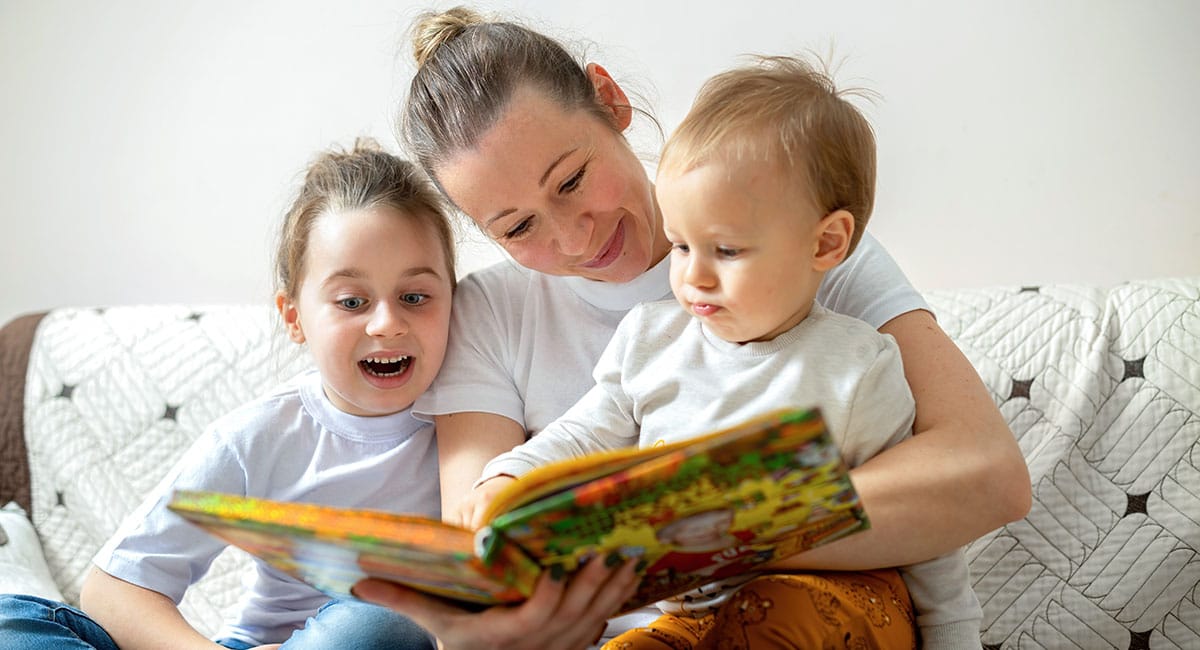 Education
Fun books for reluctant readers
If you have a reluctant reader at home, fostering a love for reading can seem like one huge uphill battle. The home readers that come home in their schoolbag can be boring, and the last thing they want to do after a day at school is to sit still and focus on a book!
We all know that reading is incredibly important. Not only is it an essential life skill, reading is just like exercise for your brain, stimulating imagination, improving memory function, building new connections and extending vocabulary. And a love for reading is something that will always be with kids as they grow into their adult life.
If you are struggling to spark the inner bookworm in your little one, there are stacks of great books out there that focus on providing fun, trending content that will really engage children and aid them in becoming independent readers.
Fun books for your little one to try:
DK Readers
DK Readers are ideal for children who love all popular characters from film, TV and comics. Titles include: Star Wars, Avengers, LEGO and Angry Birds.
Early Reader
These books are perfect for younger readers, with the text divided into easy-to-read chapters and illustrations throughout. They are also for children who love popular series that may still be a bit too hard to read on their own. Titles include: Beast Quest, Rainbow Magic and Horrid Henry.
Read it Yourself Ladybird
Another great series for those children interested in popular characters. Titles introduce characters kids have grown up with such as: Peppa Pig, Charlie and Lola, How to Train Your Dragon and Snoopy.
National Geographic Kids
This series lets young readers discover the lives of animals living in the wild, exploring their behaviour, families and environment. Titles include: Puppies, Sloths, Monkeys, Horses… and many more.
League Stars (NRL Rugby League Reads)
Rugby League Reads aims to engage young readers ages 7+, in particular those who may be reluctant readers. Children can read and learn about their favourite league players.
Ready to Read
Another series packed with popular characters that children have grown up, with stars from television, movies and classic books. Titles include: OLIVIA, Charlie Brown, Mike the Knight, Smurfs, Katy Duck and Eric Carle.
Scholastic Readers
Titles include popular characters and there are 'think abouts' and 'say it out louds' throughout each title to help build vocabulary. Titles include: LEGO Adventure in the Real World, Fly Guy, Pet Charms, Bizarre Animals, Dinosaurs, Sharks, Planets and Robots.
Step into Reading
An enormous range of popular characters including all the latest movie releases and television shows. Titles include: Frozen, Moana, Trolls, Thomas, Cars, DC Superheroes, Barbie, Bubble Guppies, Dora, Paul Frank, Thomas, Finding Dory, Good Dinosaur, Spongebob and Paw Patrol.
Not sure what your child will like? The local library is a great place to start. "Our philosophy is to provide books that are for recreational reading," says Karen Gawen, Young People's Services Supervisor from Sunshine Coast Council. "We encourage reading for fun so do not closely follow the school curriculum. Our junior non-fiction is stocked with lots of dinosaurs, animals, jokes and trivia to engage children to not only learn, but enjoy reading."
Each library has a selection of Beginner Reader series, and if you can't find the one you want, the library offers a free service where you can look up and reserve titles from across the library network. "The titles will then be sent to the library of their choice to borrow from," Karen explains.
To find out more about the range of early literacy programs available at libraries,
just head to http://first5forever.org.au or pop into your local library.
---
RELATED:
Reading has changed the world' and it could change yours
Why reading the same book every day is good for kids