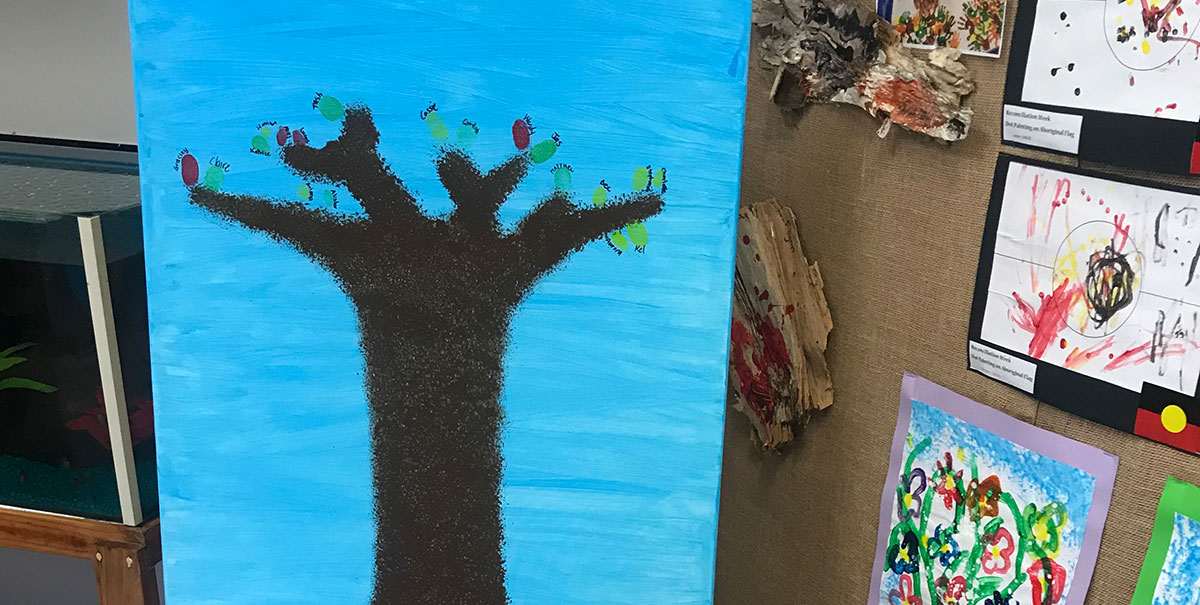 Education
Fundraiser supports Gubbi Gubbi children
Families at Pelican's Nest Early Learning Centre came together this week to recognise National Aboriginal and Torres Strait Islander Children's Day by hosting a COVID safe morning tea and fundraiser for Gubbi Gubbi children.
Children were asked to place their fingerprint on a cultural kinship tree in recognition of the day. While parents donated a gold coin for a coffee and home-baked goods. Pelican's Nest raised over $180 and it was proudly given to our local indigenous association – the Gubbi Gubbi people.
The day falls under the centre's Reconciliation Action Plan, which maps out Pelican's Nest
journey to embed indigenous culture from an educational, spiritual and community
perspective.
Natasha Sullivan, Centre Manager, says the centre's Reconciliation Action Plan was formed after the children discussed differences and similarities in one another, which was a fabulous opportunity to start this journey.
"The children have really embraced this and have shown true respect for one another and our differences. We have also discussed cultures and the land in which our centre is located.
"As part of our Reconciliation Action Plan, we have created our very own painting of the Centre with the children around the local area, the meaning of the land and how Caloundra was named by the Gubbi Gubbi people. Educators have also created small worlds and storytelling areas of the past on our land. We run an Acknowledgement of Country each and every day showing respect to our elder's past, present and future.
"This is just another small way we can acknowledge Indigenous Australians and continue to educate our little ones on the importance of culture and respecting our history," Natasha said.
If you are looking to support our local elders association you can contact them by visiting the website.
---
You may also like…
Sunshine Coast school girls inspiring next generation of Indigenous leaders
Written by
kidsonthecoast