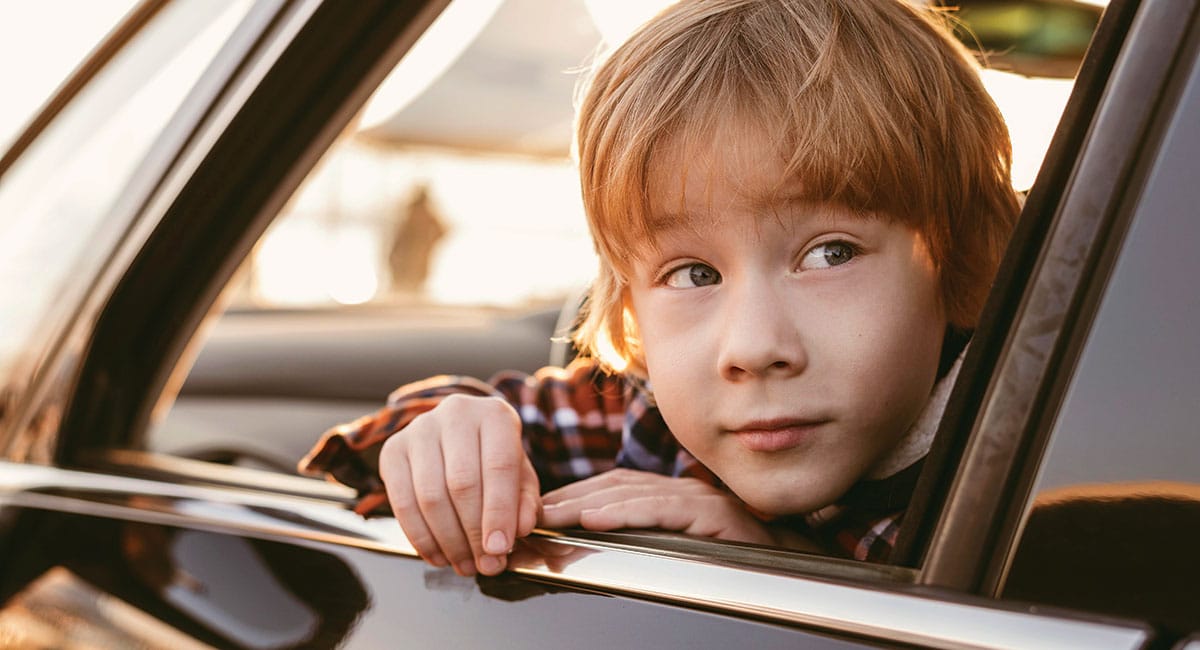 Education
Going on a road trip? Make this your first pit stop!
With borders closed and family time a much-needed antidote to the stresses of the last 18 months, a road trip has shot to the top of the family holiday list.
But before you set off, make sure you stop in at the library to fill your car with everything you need.
Wait. What? The library?
Yes, indeedy!
With eight branches spread across the Shire and two mobile libraries that make scheduled stops from the beach to the hinterland, Sunshine Coast Libraries have some of the best road trip resources for families, and it's all yours with the swipe of a library card. Stock up on books and magazines to keep the family entertained in the car, or jump online and download audio books to listen to. From David Walliams to James Patterson, there are eAudio books to suit all ages and tastes.
You can also explore the Toy Library and borrow toys that enhance your little one's motor skills and literacy development. There's also a large range of family board games to borrow that are perfect for the family to enjoy.
Borrowing books or magazines about your holiday destination will get your children excited for the trip ahead. Reading about a new place may help them feel comfortable and confident in their new unfamiliar surroundings when you arrive.
Fun literacy car games
We love a little sneaky early learning! Playing games in the car is a great way to pass the time whilst nurturing your little one's early literacy. Here are our favourites:
Number Plate Bingo
Perfect for a road trip, all you need are bingo cards (with letters rather than numbers on them) and pencils. Kids look for the letters on their bingo card on number plates and cross them off when they spot one. First one to get a full row is the winner!
A to Z
Pick a topic and see if you can find an object or word from A to Z in alphabetical order. For example: 'Audi', 'bus stop', 'cone'. If there's not much to see out of the windows, this can also be played by choosing a topic, such as animals: 'alligator', 'badger', 'cat'.
Find the colour
One person picks a colour to find. The first person to find that colour on something outside the car wins and picks the next colour.
20 questions
One person thinks of an object. Everyone else in the car can ask up to 20 yes/no questions to work out what the object is. For littler ones, limit the object to a category such as 'food'.
Rhyme Time
Say something that you see. Then everyone thinks of words that rhyme with it. For example: 'sign', 'line', 'nine'.
Silly Number Plates
Use the letters in number plates to invent crazy sentences. For example: ABC 123 could be 'aardvarks buy cupcakes'.
Categories
Pick a topic (such as animals) and have every person find ten items that fall into that category.
What would you do if…
Think of a scenario and ask your child what they would do in that situation. It can be as funny or serious as you like. For example: "What would you do if it started raining pancakes?" or "What would you do if you got lost in the shopping centre?" This is a great way to get kids thinking and analysing.
Library branches
Beerwah Library: Peachester Road
Caloundra Library: Omrah Avenue
Coolum Library: Park Street
Kawana Library: Nanyima Street
Kenilworth Library: Elizabeth Street
Maleny: Coral Street
Maroochydore: Sixth Avenue
Nambour Library: Currie Street
Mobile Libraries: Visit the Libraries' website for weekly timetable.
For more information about Sunshine Coast Libraries, visit library.sunshinecoast.qld.gov.au
By Karen Gawen, Young People's Services Supervisor from Sunshine Coast Council
---
RELATED:
Sunshine Coast Libraries celebrates the First Nations 
Join Sunshine Coast Libraries to receive the new kids-only library card!
Written by
Kids on the Coast/Kids in the City