With a focus on high quality education, care and sustainable practices, the new early 
learning centre from Sanctuary Early Learning Adventure promises to bring the best in 
early childhood education to Gold Coast families.
With so many options in early childhood education today, choosing the right environment for your little one to begin their learning journey can be an overwhelming decision. One centre committed to providing the highest level of care is Sanctuary Early Learning Adventure. We chat to Michelle Tuffley, Operations Manager at Sanctuary Early Learning Adventure, to find out about their new centre and what this new service will bring to the Gold Coast community.

What is the philosophy of Sanctuary Early Learning Adventure?
Our philosophy is based on respect, education, fairness, openness, and collaboration. We wholeheartedly believe that every child and educator that attends our centre has the right to feel valued and accepted. Our focus for 2019 was building relationships of trust and nurturing our teams of educators to reflect on their practice and the curriculum to provide quality outcomes for children.
Our nurturing environments support children and their families in feeling safe and secure and allow them to learn as they play.
And you have a new early learning centre opening in Ashmore!
Yes! We are excited to open our fifth centre, located in Ashmore. As a relatively new organisation, we are proud to be opening our newest centre right here in our hometown. The Gold Coast is such a beautiful part of the world and our connection to the community is the foundation of Sanctuary.
I have been amazed to see the brick and mortar transform into a beautiful place for joy and exploration. The playground boasts lots of natural elements, which ties into our 'Green Team' initiative where educators, children, families and the community drive sustainable practices. The buildings, playgrounds and classrooms have been designed and developed collaboratively to ensure we maximise every child's learning experience.
Our Centre Director, April, brings a wealth of knowledge and experience to her role. Her values align with ours and support our promise of high quality care and education for our children and their families.
To ensure our educators provide the highest level of care, we provide continuous training to our team. This includes provocations for play, documenting children's learning and assessment, routines versus rituals, and linking theory to practice.
We strongly believe in empowering our teams with knowledge, guidance and inspiration.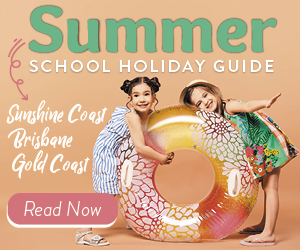 What program does the centre offer?
At Sanctuary we offer a play-based program. Play-based learning gives children a sense of independence and encourages them to become confident and capable individuals. This is all whilst having fun and enjoying their childhood. Our program extends on the children's interests and introduces them to new learning experiences. We offer an indoor/outdoor program; this allows the children to engage in both learning environments.
What can parents expect from the early learning centre?
We offer a nurturing environment with only the best in early childhood education and care. And we value family, community, culture and home life and use these as the cornerstones of our philosophy. Most importantly, we believe that your child's learning and development should be an extension of their home environment and they should feel 'at home' when they come into Sanctuary's care.
---
RELATED:
Gold Coast Kindy kid publishes bestselling book
The best picnic spots on the Gold Coast for families
5 best swim spots for kids on the Gold Coast