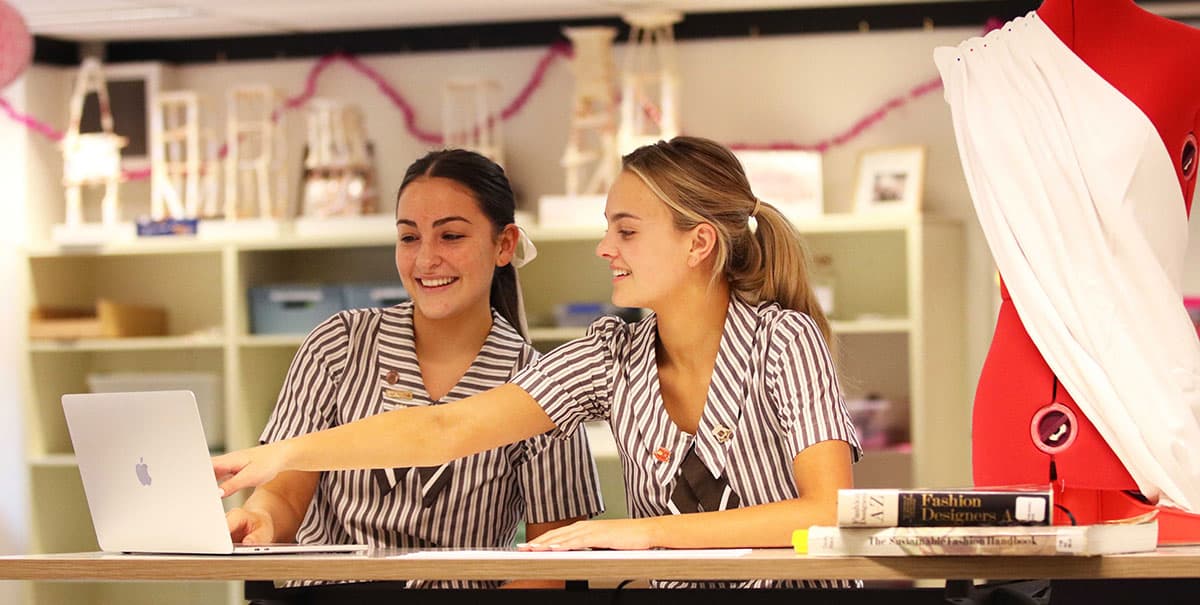 Education
Inspiring Innovation at St Rita's College in Brisbane
Despite the unprecedented obstacles brought about by 2020, St Rita's College in Brisbane has continued to spearhead programs that nurture and equip staff and students with crucial 21st century skills.
Recently listed as one of the country's most innovative schools by The Educator magazine, this year's evolving educational environment has acted as a catalyst for a number of new initiatives at St Rita's.
Recognised for two new programs, its Graduate Teacher Network and Study Skills program, the Secondary Catholic girls' school was selected as one of 50 schools across the country that are collectively shaping the future of education.
St Rita's College Deputy Principal of Studies Mrs Maree Trims launched the Graduate Teacher Network with the aim to close the networking gap caused by COVID-19 during the online learning period earlier this year.
Mrs Trims said the network had proved immensely beneficial in allowing graduate teachers to connect with their peers, with nearly 20 graduate teachers from Catholic girls' schools coming together on a regular basis, the first meeting being held on Zoom.
"Sharing resources and having the ability to reach out to colleagues who are in similar career situations isn't new in the workforce, but the graduate teacher area had been overlooked and was seen as a critical lifeline for these staff, particularly at a time where they were facing uncharted territory with classroom delivery," she said.
"We are hoping to continue developing the College as a workplace at which graduate teachers can improve professionally as informed and capable professionals."
St Rita's College graduate teacher, Mrs Georgia Dogger, also said the network had proved extremely beneficial in its first year.
"Together, we have the opportunity to workshop our approaches to delivering units in the most engaging and accessible way for our students," Mrs Dogger said.
"We are striving to be experts in our field, meaning that we can never allow ourselves to stop learning; each of us brings a unique flair which can positively contribute to practical suggestions for lesson planning and content delivery."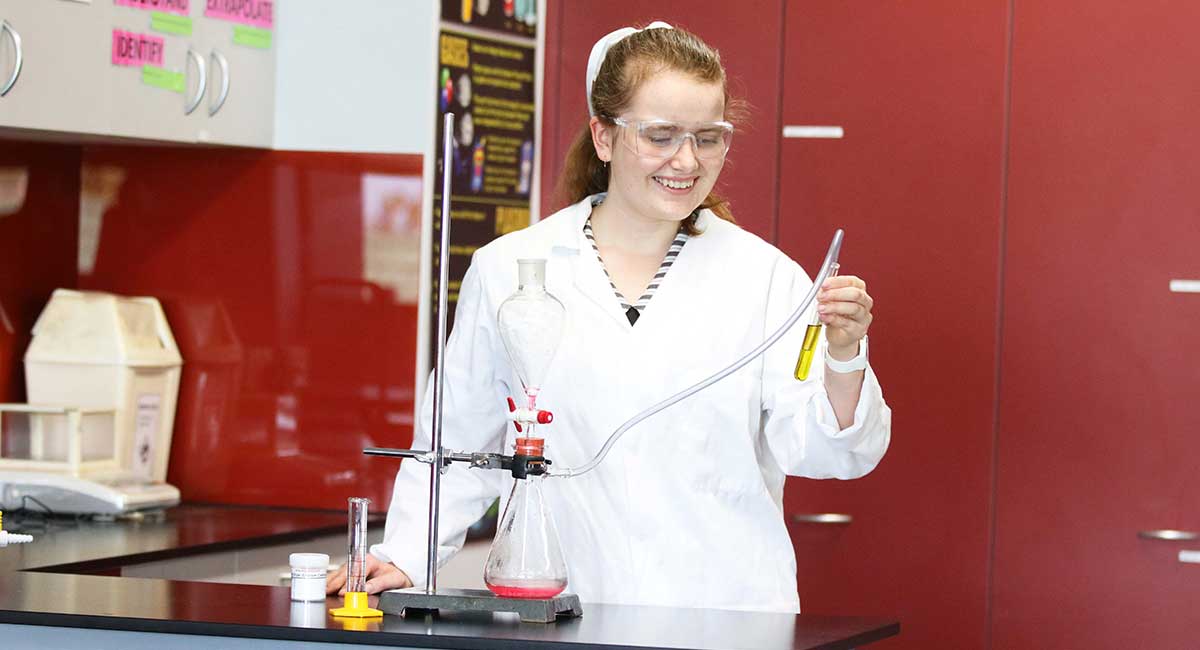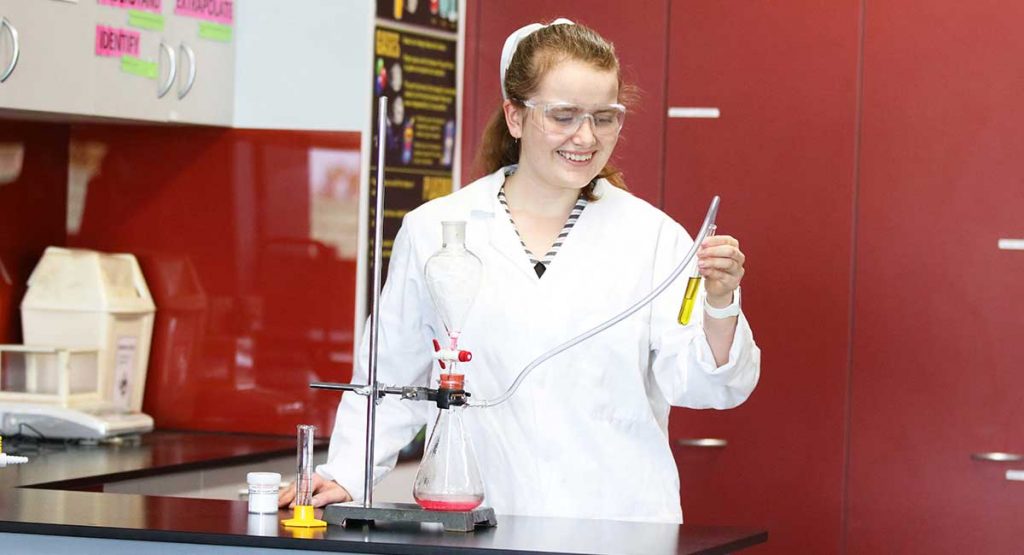 Also recognised by The Educator's Innovative Schools list was the College's Study Skills program, providing students with crucial lifelong skills in time management, organisation, motivation, focus and goal setting, as well as fundamental reading and writing practices.
Head of Study Skills Ms Amanda Wallas said the program was informed by pedagogical research, using data from analytics and test results to refine processes and optimise delivery.
"Actively shifting away from the traditional notion of the teacher as the fount of all knowledge, Study Skills instils the confidence in students to empower and develop their own learning strategies," Ms Wallas said. "For instance, Years 11 and 12 students form groups, and their collaborative work on a specific subject provides greater depth and a consolidation of learning to benefit each other."
St Rita's College Captain, Year 12 student Caitlin Wasmund, said not only did the program teach girls helpful tips for organisation, research, referencing and note taking, it also helped to shake up a lot of traditional study methods and encouraged them to consider trying something new.
"Their minds are opened to the idea that anyone can change their learning, and that there are infinite options available to them," she said.
Another crucial element of the Study Skills program is the development and enhancement of writing skills.
"The ability to express ourselves clearly in writing is fundamental to success, not just at school but as part of lifelong and life wide success," Ms Wallas said.
Flow-on effect sees students excel
Achievements have not been limited to College initiatives; students have also excelled in a wide range of subject areas.
Year 11 student Annabelle Hazelton will soon immerse herself in the world of science after being accepted into the National Youth Science Forum (NYSF) program in January 2021.
"I'm looking forward to gaining insight from experts into many different fields at the NYSF; Physics is one of my biggest passions and I would love to find a way to incorporate that into my career."
Two Year 12 Design Technology students, Elizabeth Seccombe and Ella Egglestone, were offered places at London's prestigious University of the Arts (UAL) earlier this year, after months of portfolio preparation.
Ella, who has long been interested in pursuing a career in the fashion industry, will begin a Bachelor of Fashion Buying and Merchandising in October next year.
"I've had my heart set on UAL for a while now so it is extremely rewarding to be given this opportunity," Ella said.
"I am looking forward to being surrounded by a creative, versatile and thriving arts culture in London."
Enrolment applications for Year 7, 2024 (girls in Year 3, 2020) close on 8 February 2021.
Applications for Year 7, 2025 open on 11 January 2021. St Rita's College welcomes enrolment enquiries for all year levels at [email protected]
---
RELATED:
Trinity Centre establishes new era of learning for St Rita's College
St Rita's student organises bushfire rebuild
St Rita's College opens progressive new pantry