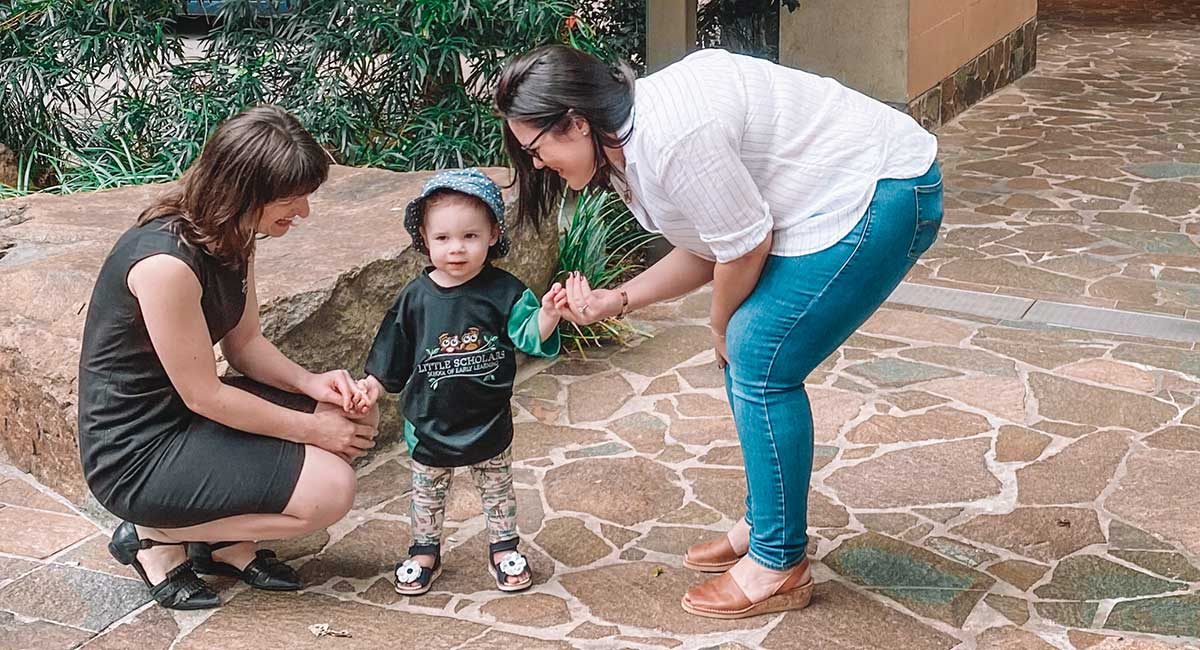 Education
Little Scholars George St introduces innovative service to ease parent's drop off struggles
Queensland's leading early education provider, Little Scholars, has launched a first-of-its-kind Valet Service for families of their George St campus to save parents from hours worth of lengthy drop offs during the week.
The Little Scholars George St Valet Service utilises a secure and central 'drop and go' meeting point in the CBD, with campus Educators assisting children out of their cars and then into the campus.
Founder and Managing Director of Little Scholars, Jae Fraser, says the innovative service comes as parents begin to return to the city for work after the second wave of lockdowns saw the CBD deserted.
"As was to be expected our George St campus saw a 40% drop in enrollments as a result of families working from home, and is only now seeing an increase in children returning as workplaces start to reopen again.
We thought we'd help create a less stressful childcare experience for both children and parents by introducing a smoother drop off option to those who need it, and so far it's been working exceptionally well" says Jae.
The valet idea was sparked after the campus surveyed families at the beginning of the year and found childcare drop off to be the most challenging element of their daily commute; requiring parking, an elevator trip, hand over of belongings and the anxious goodbye – all of which can take up to 30 minutes each morning.
Centre Manager, Ricky Glasson, says they already have multiple parents utilising the service on a daily basis with others preferring to use it more casually.
"The families using this service have noticed their mornings to be far more enjoyable, with their children being less anxious during the hand over to our educators – for some it's meant they have more time to read with their children in the morning, or even grab a quick coffee before starting work," says Ricky.
The severe slump in early learning enrollments during and after the Covid-19 lockdowns is raising concern amongst the sector for this generation of children's development.
"Research shows that early childhood education is one of the best ways to help your child develop the social, emotional and cognitive skills they need to prepare for primary school and beyond, with strong supporting evidence backing the benefits of enrolling children for 600 hours in the year before they enter school ," says Jae.
The Little Scholars George St campus boasts a world class indoor playscape, a carefully designed curriculum including cooking classes, veggie gardens, water play, language lessons, yoga & mindfulness and daily excursions, and family services such as dentist, hairdresser and optometrist visits.
---
RELATED:
New mindfulness program brings zen to Little Scholars