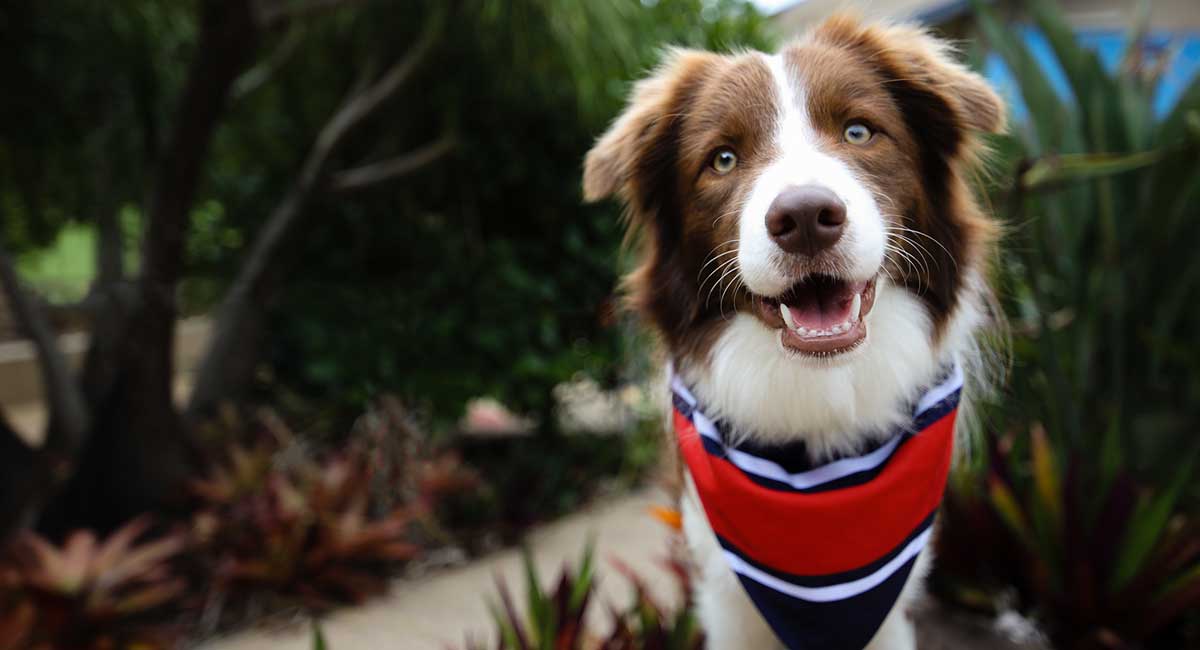 Education
Meet the new therapy dog at Suncoast
Meet Jasper, the gentle, one-year-old Border Collie that commenced work as a therapy dog at Suncoast Christian College this week, after many months of training and preparation.
He enjoys meeting new people, cuddles and pats. He likes playing with his toys and is always looking for new friends to play with!
Jasper has a lovely long brown and white coat. He is regularly groomed and is pleasant to be around. When Jasper isn't working, he loves spending time with the other animals at his home, going on adventures with his family and having daytime naps.
About the program
The Therapy Dog Program is a wonderful initiative to support the health and well-being of students in the Suncoast community and similar programs are in place in many schools. Mrs Leanne Abrahams, our VETiS Coordinator, has completed specialised training with Jasper so that together they have become a certified human-canine therapy team.
Principal, Mr Greg Mattiske said, "We are really excited to have Jasper on the team. This is a wonderful initiative that will bring many benefits to our students in terms of their general well-being over time. Just seeing his smiling puppy face gives a boost to your day. I am not sure who is more excited, the staff or the students!"
What will Jasper be doing?
Jasper the Therapy Dog will support student engagement, assist with social skill development, and aid with self-regulation and calming.
Jasper will engage students through individual interventions, small group and class interventions, and visit at various College events. All students and staff will choose to interact with Jasper if they feel comfortable. He will be closely monitored and managed using verbal commands, leads, and a collar to control his behaviour.
Benefits of a Therapy Dog
Research acknowledges the positive impact animals have on our health and well-being. Through the development of the human-animal bond (HAB), we can experience reductions in blood pressure, increased oxytocin levels (associated with love and bonding), a decrease in cortisol levels (stress hormone), among many other beneficial physiological and emotional responses. Since animals are non-judgmental and provide unconditional love, they can assist in increasing the engagement between teacher and student and help as an intrinsic motivator to support participation.
Preparing Jasper for Suncoast
Mrs Abrahams and Jasper have completed an intensive course through Therapy Dogs Australia. Throughout his training, Jasper has demonstrated a high level of obedience and good behaviour, making him suitable to work with children within a school environment.
---
RELATED:
Raising bush babies at this leading Sunshine Coast Bush Kindy