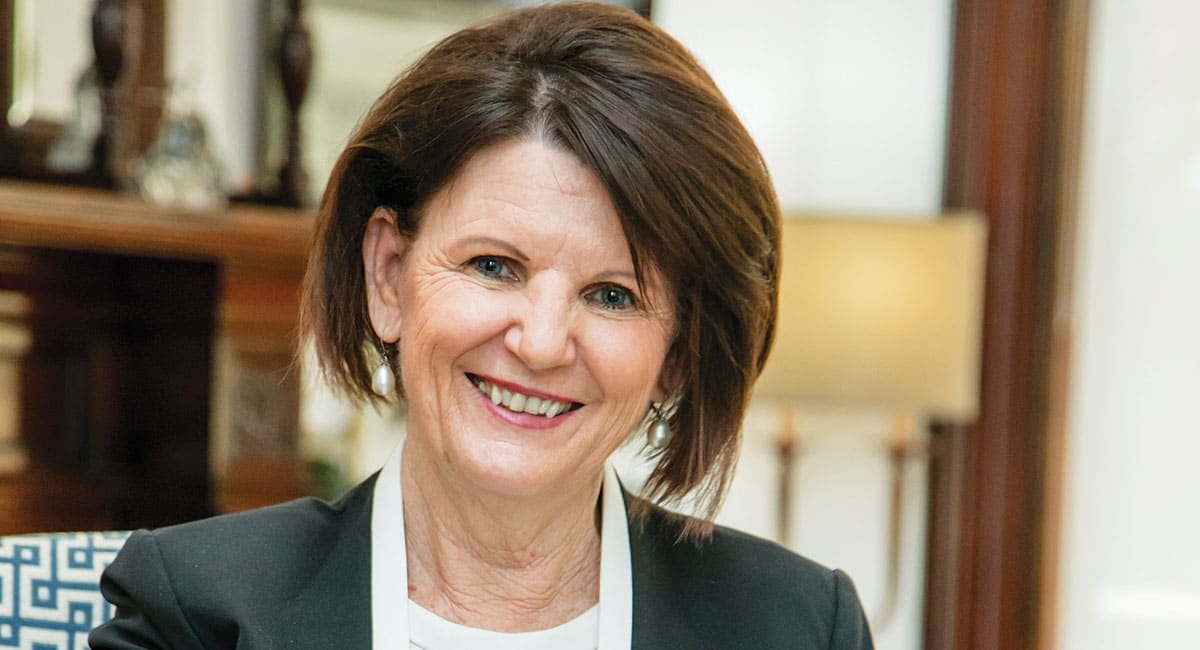 Education
Meet the Principal, St Rita's College Clayfield
For over 90 years, St Rita's College Clayfield has been preparing girls to go on and lead, contribute to civil, economic, political, academic, social and cultural pursuits. We chat to Mrs Dale Morrow, Principal at St Rita's to find out more about life at the College.
What is the philosophy of St Rita's?
St Rita's College promotes the concept of Action, not Words. In teaching our students the courage to stand alone and the power of standing together, we challenge them to be Women of Action not just words – Virtute non Verbis.
Like all schools, we aim to equip the girls with skills to enter any study or employment field of choice and the underpinning principle at the College is that all girls should be given the opportunities to develop to their full potential and take their place proudly in our globalised world.
One thing that has not changed over the 90 years, is the College's commitment to producing 'women of heart'. An ethos based on the great legacy of Nano Nagle, founder of the Presentation sisters.
What does the school excel at?
St Rita's provides an education we can be proud of. We aim to create a strong academic culture of lifelong learners which harnesses the importance of a holistic and well-rounded education.
We recognise that globalisation and technological advancements have created a need for 'future-proof' skills and with the current generation being able to access information at the click of a button faster than any other previous generation, we have embraced technology and emphasised the importance of a library's role as an information hub.
The College engages in a number of partnerships including that with the Queensland University of Technology in literacy and numeracy programs. We have excellent teachers who continue to develop their practice through the Teacher Growth and Development program which links teacher growth to the Professional standards of teachers.
The Music co-curricular program continues to grow and the quality of performances continues to rise.
However, fundamental to every girl's success is her wellbeing. We have in place excellent structures which aim to meet the needs of every girl in the community. Our pastoral care system is highly successful in meeting the needs of our students in an increasingly complicated world.
What do you love most about your role at St Rita's?
As a Catholic educator, I am involved in a very special vocation which affords me the privilege of helping to shape the lives of young women. I take this responsibility very seriously, and I value the dedication and work of our teaching staff in the way they take on the day to day challenges that are ever present in schools.
Our sense of community at St Rita's is something I am continually proud of and astounded by. We are especially privileged and thankful for the wonderful cooperative spirit that is so eminently present among the staff, parents and guardians, student body and extended community and for the sense of blessedness one feels to be involved in such a supportive environment.
What defines a St Rita's student?
A St Rita's student is confident, courageous and encouraged to lead rather than follow. She is inquisitive, engaging, a passionate learner and embraces challenge. She is encouraged to question unjust structures and work to make a difference in her world. We often use the phrase 'to whom much has been given, much is to be expected'.
Throughout the educational journey of a St Rita's student, she is taught to model leadership as service, forgiveness as strength and equality as paramount.
With informed guidance, students are encouraged to voyage beyond what is comfortable, confront what is culturally different and question what is socially acceptable.
Written by
kidsonthecoast