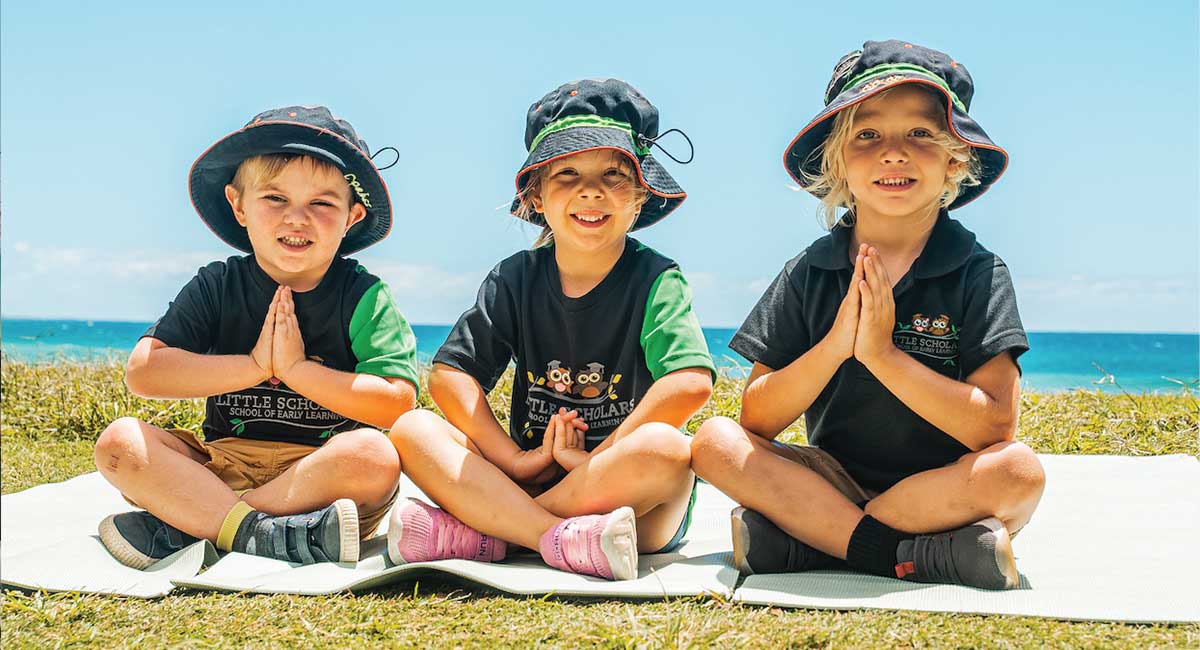 Education
New mindfulness program brings zen to Little Scholars
Gold Coast early education provider, Little Scholars, has launched a Mindfulness Program, hoping to instill the importance of mindfulness in young children.
This comes after a concerning increase in anxiety, depression and stress in children. The program will see each of its nine centres equipped with a toolkit for children's mental wellbeing, made up of exercises and games developed by a Gold Coast children's counsellor to facilitate mindful moments.
Founder and Managing Director of Little Scholars Jae Fraser says the rollout of this program is crucial to ensuring an environment for optimum learning and development in our youngest citizens.
"The first five years of a child's life are fundamental to their future; this is a period of rapid brain development where the habits and behaviours that will carry them into adulthood are formed. Mindfulness is an extremely useful tool for instilling healthy stress management and emotional self-regulation in children—a skill which we know leads to a happier and brighter life," said Jae.
Child Psychotherapist and Founder of Mindful & Co Kids Jacqueline Yeats says, "I'm delighted to be working with Little Scholars in implementing the Mindful & Co Kids Toolkit across their centres."
The toolkit will be integrated into the daily learning program at Little Scholars across all age groups, with exercises such as the ABC's of Mindfulness, Yoga Flashcards and Memory Cards.
---
RELATED:
Anxiousness in children – when should you be concerned?
What is a gratitude jar and why we ALL need one!