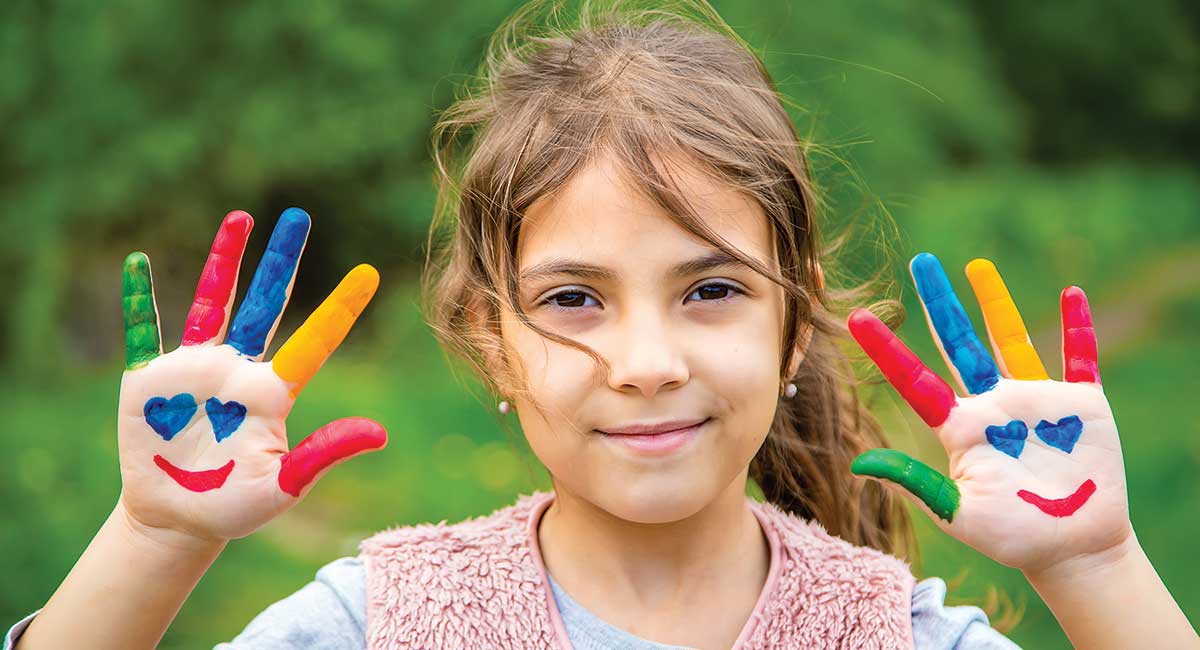 Education
The positive learning model enabling students to flourish
at Immanuel Lutheran College
With the constantly changing nature of how we live our lives in this new context, the mental and emotional wellbeing of our community has never been more important.
A child's formative years are often what shapes their outlook and resilience well into adulthood. But wellbeing is far more than just about keeping a child feeling happy.
According to leading American psychologist Dr. Martin Seligman, there are six 'building blocks' that are central to humans flourishing. They are: positive emotions, engagement, relationships, meaning, accomplishment and vitality.
Dr Seligman calls this 'PERMA-V', otherwise known as the Positive Psychology model.
Following this evidence-based approach to educating our children means they will carry out their daily activities and tasks from intrinsic motivation—which means they genuinely find satisfaction and/or enjoyment in doing it, not because there will be a reward at the end.
The research shows that this philosophy improves a person's happiness and decreases their anxiety and stress.
With a holistic approach to the wellbeing of its students and teachers, Immanuel Lutheran College (ILC) is one Sunshine Coast school that has implemented the PERMA-V model throughout its Prep to Year 12 levels.
"More than ever, this year has asked our students to demonstrate the PERMA-V pillars in all that they do, through adapting, changing and having to display resilience as many times as they have had to this year," says Primary School Wellbeing Coordinator Tim French.
In implementing this philosophy, ILC first looks at connecting with the child as a 'whole person'.
"We come from the point that the whole child is the whole point," Immanuel Lutheran College Counsellor Tarnya Mitchell says. "There is brain science which suggests that, unless you build a relationship with the child and they feel comfortable and connected, then they don't learn well. We link as many different components of the college into that core theme of relationships and work in a range of ways to enhance those connections," says Tarnya.
Tim says the building of solid relationships has been instrumental in helping its students and their families deal with potential conflicts.
"The teachers take the time to build connections and quality relationships with the kids. We do take that time to get the relationship right first; we're connecting before we're correcting," he says. "When it does get to a point of a tricky conversation with a family or something like that, we have the ability and those relationships to withstand that."
Tarnya agrees, saying: "Restorative practices are at the heart of everything that we do here. They allow us to be able to repair when things go wrong. To find a way that we might be able to help them to repair those relationships and to make good when things have gone badly." ILC approaches wellness akin to any of its other subjects, and teaches it throughout the curriculum.
"We have various words and themes that we look at," Tim explains. "Each fortnight, we break down each word, and it takes a slightly different format depending on which part of the school it's being taught in. In the secondary school, we have life skills lessons as a more formalised part of the program where students are learning about a whole range of different things very much based around PERMA."
The College also places a large emphasis on mindfulness in helping its students regulate their nervous system and emotions. It has developed a toolkit of self-calming, regulatory activities that students can use from the early years right up until their exams in the senior school.
"It's quite lovely to watch students as they get involved in some mindfulness activities, being able to slow themselves down, slow their bodies and their minds down a bit," Tarnya says.
"We are so busy and so fast in the way we do things. Seeing students being able to take some of that on board and particularly some of our younger students being able to use some of those things to regulate themselves is wonderful."
According to Tarnya and Tim, the results of implementing Positive Psychology through the College have spoken for themselves.
"I hear wonderful stories from our classrooms where students are able to have conversations, to use circle time where they're actually able to check in with themselves and with each other and learn a bit more about each other," Tarnya says proudly. "Whether at the start of the day, at the end of the day, or in academic lessons."
"We can see that building on those foundation blocks when they're younger in the primary school all the way to high school stays with them," Tim says. "They've got that toolkit that they've been feeling along their journey with us, and they can unpack skills and strategies to manage those stressful moments in high school and manage that workload. So that's what our goal is. And we're pretty well succeeding in that space."
Tarnya adds that at the end of it all, it's about the children learning about what's most important. "We're educating kids, not only to learn academic things, but we're educating them to learn about themselves in relationships."
For more information about Immanuel Lutheran College's wellbeing program, visit www.immanuel.qld.edu.au
---
You may also like…
Immanuel students raise nearly $5,500 for charity
The stage is set for the 40th Immanuel Arts Festival – and everyone is invited!
Immanuel Lutheran opens $9 million in facilities
Written by
Angela Sutherland
After spending many years hustling stories on busy editorial desks around the world, Angela is now mum of two little ones and owner/editor at Kids on the Coast / Kids in the City. She is an atrocious cook and loves cutting shapes to 90s dance music.