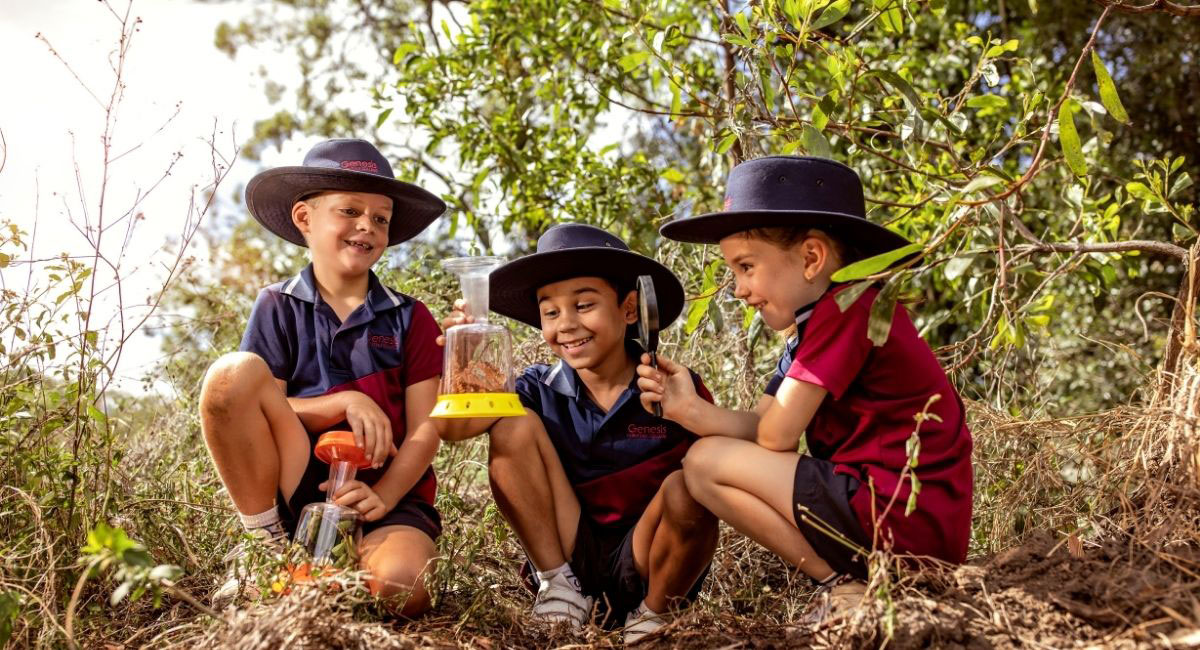 Education
School Profile: Genesis Christian College
Located on the Northside of Brisbane in Bray Park, Genesis Christian College is a co-educational Christian school for children from Prep to Year 12.
Founded in 1991, the College provides a safe Christ-centred environment and learning community for over 1500 students. The future-focused curriculum at Genesis Christian College allows for increased opportunities for the development of skills in collaboration, critical and creative thinking and project-based learning.
Boasting an impressive range of co-curricular and extra-curricular activities including dance, drama, a first-class aquatics centre, sporting clubs, STEM and robotics, 2022 will also see the launch of STEEP (Sporting Talent Extension and Enrichment program)—a program designed for the elite sporting students in Secondary school.
The College also offers and exciting outdoor education program for Year 3 to Year 12 students. Littlest learners are catered for too, with the Little Genesis Early Learning Centre on campus. This Christian-focused early childhood learning environment educates and cares for children from the ages of 6 weeks to 5 years. With toys and books to explore, a cubby house to play in, and an early childhood curriculum that spans from infants through to kindy kids, it's a place where little ones feel safe, happy, comfortable and most importantly, loved.
With world-class facilities and an inspiring culture Genesis Christian College believes it is a place where students can grow and develop in knowledge and wisdom.
Take a virtual tour here of the College at:
Written by
Angela Sutherland
After spending many years hustling stories on busy editorial desks around the world, Angela is now mum of two little ones and owner/editor at Kids on the Coast / Kids in the City. She is an atrocious cook and loves cutting shapes to 90s dance music.