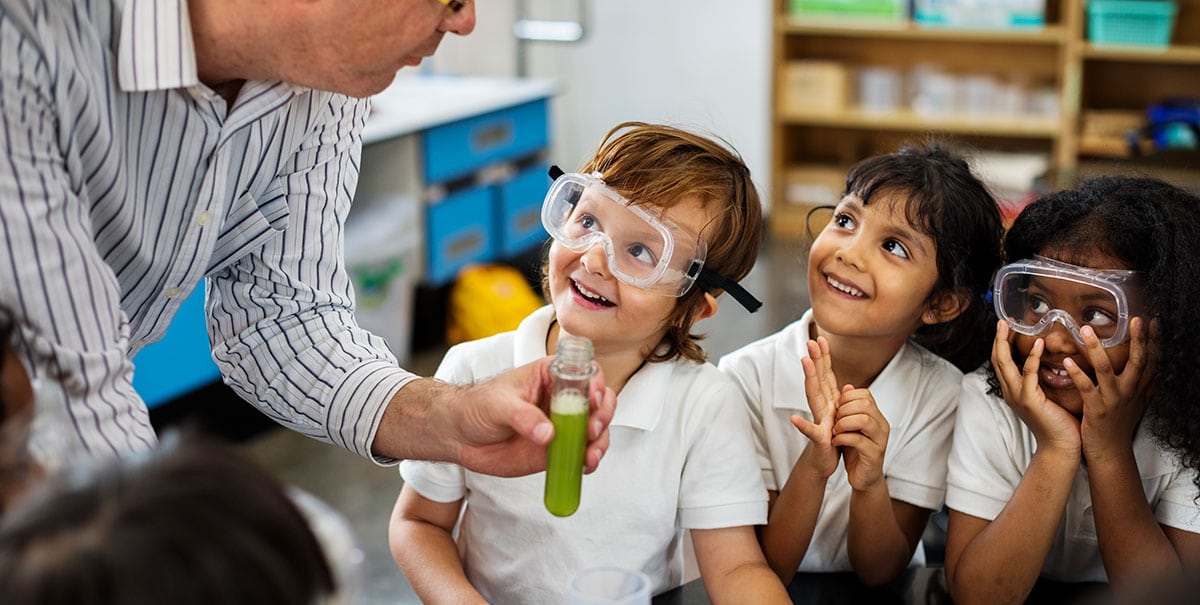 Education
A guide to schools on the Gold Coast
Choosing a school for your child is one of the biggest decisions you will make as a parent, and it can be daunting when you first start the search. Don't fret, our Guide to Schools on the Gold Coast is here to help!
Schools on the Gold Coast can be broken to two main groups: State and Independent.
State schools are free and decided by catchment area – your child will go to the nearest school to your home. To find out what state school catchment area you reside in, visit the Queensland Department of Education Catchment Map.
Independent Schools are those schools with fees to attend. Fees can range from $2,000 up to $23,000 per year. Each will have its own philosophy and pedagogy – Catholic, Christian, Anglican, non-denominational (no religion) and more. 
If you already have a preferred philosophy, your search is narrowed down significantly. If you are undecided, do your research into the many options and attend open days before you commit. Be aware that even schools within one philosophy can vary. For example, some Catholic schools might require all families to be practising Catholic, whilst others will be open to agnostic families or those of different religions.
Rather than choose by philosophy, many parents base their decision on a school's performance. The www.myschool.edu.au site is a good resource to check a school's results and NAPLAN scores.
If you have several children, bear in mind that a school that is right for Child 1 might not suit Child 2. Your oldest might love sport, whereas your youngest might love art. 
For those families considering an independent school, here is a list of all the independent schools on the Gold Coast – in alphabetical order.
Independent schools on the Gold Coast
AB Paterson College, Arundel
A.B. Paterson College is a non-denominational, co-ed Prep to Year 12 school whose mission is to develop young men and women of character – as leaders now and for the future. 
All Saints Anglican School, Merrimac
All Saints Anglican School is a leading Christian school that is open to all students irrespective of ethnic or religious origins. The school believes in the fostering of enquiring minds through a broad but well-balanced curriculum.
Aquinas College, Ashmore
Aquinas College is a Year 7 – 12 school on the Gold Coast, which prides itself in offering quality Catholic Education. The college is owned by the Parish and is administered and staffed by Brisbane Catholic Education.
Arcadia College, Varsity Lakes
Arcadia College is a co-ed independent secondary special assistance school offering a safe, inclusive and future-focused educational and well-being program. The college doesn't charge tuition fees, just a $250/term levy to cover costs of meals, transport, stationary and other basic resources. 
Assisi Catholic College, Upper Coomera
Assisi Catholic College is a Prep -12 College that aims to prepare each student for the ever-changing world in which they live. The school is administered by Brisbane Catholic Education. 
All Saints School, Boonah
All Saints' School is a P-6 Catholic school dedicated to helping its students achieve their full potential as life long learners.
Coomera Anglican College, Coomera
Coomera Anglican College is an independent Anglican co-educational early learning, primary and secondary day school.
Emmanuel College, Carrara
Emmanuel College is a co-educational, multi-denominational Christian school catering for P-12. There is also an affiliated on-campus kindergarten.
Emmaus College, Jimboomba
Emmaus College is a coeducational ecumenical College that caters for students from Kindergarten to Year 12 and prides itself on its commitment to learning.
Gold Coast Christian College
Gold Coast Christian College is a Christian school for K-12 that focuses on small class sizes and providing innovative learning experiences to meet individual needs.
Guardian Angels' School, Ashmore
Guardian Angels Catholic Primary School is a Prep – Year 6 school that focuses on catering for each individual in terms of personal, academic, social and spiritual growth. 
Hillcrest Christian College, Reedy Creek
Hillcrest Christian College offers a nurturing environment that upholds their values of 'Excellence in Christ.' Caters for Prep to Year 12 as well as an early learning centre for pre-kindy and kindy.
Jubilee Primary School, Pacific Pines
Jubilee Primary School is a Prep to Year 6 Catholic school, one of Brisbane Catholic Education's three Ecumenical Schools. The school promotes excellence in learning and a shared faith in Jesus Christ.
King's Christian College, Reedy Creek and Pimpama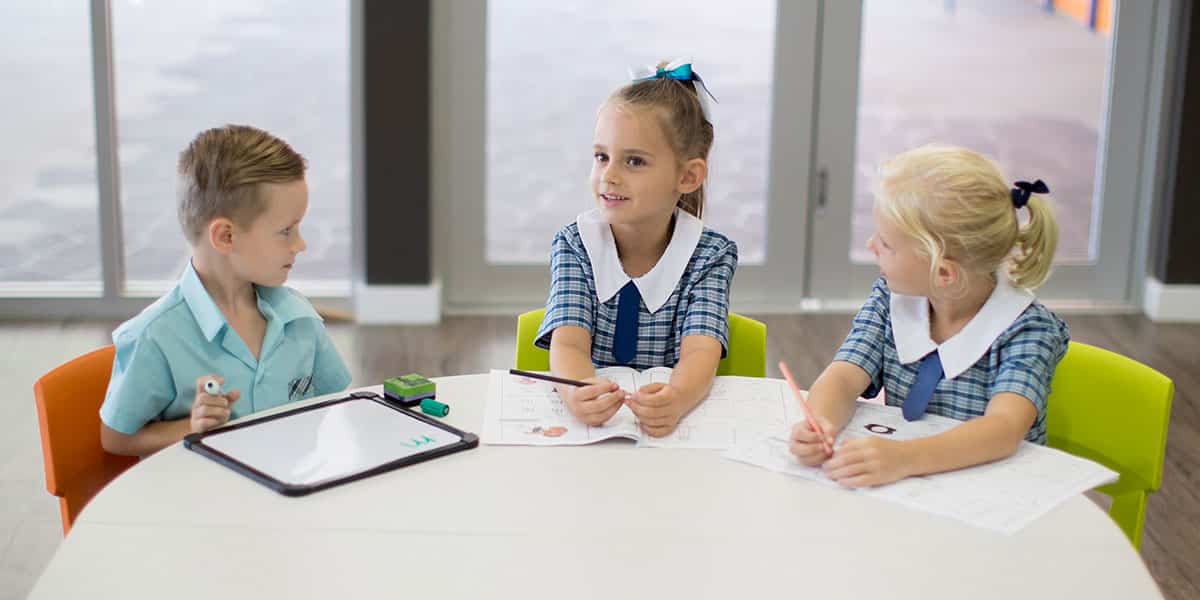 King's Christian College is a modern school with traditional Christian values. Their aim is to provide affordable education on the Gold Coast for young people who desire the opportunity to lay the foundations for successful lives. They have two campuses – Reedy Creek and Pimpama.
Lindisfarne Anglican Grammar School, South Tweed and Terranora
Lindisfarne Anglican Grammar School is a high quality, independent, Anglican, co-educational school that serves the southern Gold Coast, Tweed Coast and northern NSW. They work together with families towards the achievement and holistic development of students in the local, national and international communities.
Livingstone Christian College, Ormeau
Providing high quality Christian education to families on the Northern Gold Coast, from Prep through to Year 12, giving opportunities for every child to flourish.
LORDS, Lutheran Ormeau Rivers District School, Ormeau
LORDS seeks to connect and provide the best educational opportunities for all students within a Christ centred environment.
Marymount College, Burleigh Waters
Marymount College provides a happy and supportive Catholic school environment to meet the needs of each student. They offer an extensive range of academic, cultural and sporting opportunities for students. For Year 7 to Year 12.
Marymount Primary School, Burleigh Waters
Marymount is a co-educational Catholic Primary School providing educational excellence for students from Prep to Year 6.
Pacific Coast Christian School, Tweed Heads
The Pacific Group of Schools focuses on effective teaching, learning and serving excellence. Their aim is to equip the school community for acts of service so that they make a difference in the world. For Prep to Year 12.
Rivermount College, Yatala
Rivermount College is a non-denominational, co-educational Christian College for students from Prep to Year 12. Situated on 32 hectares nestled alongside the Albert River at Yatala, the campus provides a tranquil environment in which students enjoy their academic and recreational pursuits.
St Stephen's College, Coomera
Award-winning co-educational independent school centred on Christian principles. They aim to develop self-directed, courageous and skilful young men and women who will make a positive difference to their communities now and in the future. Early learning for ages 2 to 5; College for Prep to Year 12.
Silkwood School, Mt. Nathan
Private, government accredited school providing personalised and unique learning for students Prep to Year 12.
Somerset College, Mudgeeraba
Somerset College is a co-educational, independent, inter-denominational school in the Christian tradition catering for students from Pre-Prep to Year 12.
St Andrews Lutheran College, Tallebudgera
St Andrews strives to provide a high quality education in a Christian context. They value a holistic approach, and encourage students to develop values that enrich the intellect and nurture the spirit. From early learning through to Year 12.
St Brigid's Catholic Primary School, Nerang
A co-educational Catholic primary school serving families of the Nerang Catholic Parish offering a quality educational experience for Prep to Year 6.
St Francis Xavier School, Runaway Bay
A Catholic primary school for Prep to Year 6 focusing on students achieving their potential.
A leading independent girls' school for Kindergarten to Year 12, where they believe that girls perform better at school and in life if they are educated at single-sex schools. Also offers boarding. 
St Joseph's College, Gregory Terrace
St Joseph's College is a Catholic Day School for young men from Years 5 to 12, founded by the Christian Brothers in 1875. It is one of the nine Great Public Schools (GPS) in Queensland.
St Kevin's Catholic Primary School, Benowa
St. Kevin's School provides an environment in which the development and growth of the whole person is encouraged, providing the highest possible standards in curriculum, communication and community contribution for Kindergarten to Year 6.
St Mary's Catholic Primary School, Beaudesert
St Mary's is a vibrant Catholic Primary School in the heart of Beaudesert with big plans for the future. St. Mary's is one of many schools that make up the community of schools that is run by Brisbane Catholic Education (BCE). 
St Michael's College, Merrimac
St Michael's College is a co-educational Catholic College administered by Brisbane Catholic Education, catering for Years 7 to 12.
St Vincent's Primary School, Clear Island Waters
A co-educational primary school (Prep to Year 6) which is part of Brisbane Catholic Education's community of schools and a part of the Surfers Paradise Catholic Parish.
Tamborine Mountain College, Tamborine Mountain
An independent, non-denominational co-educational day school for ages Pre-Prep to Year 12.
The Kooralbyn International College, Korralbyn
Small and inclusive non-religious, co-educational school for Prep to Year 12 With small class sizes and their superpower is 'kindness'.
The Southport School, Southport
Independent Anglican school for boys, with impressive facilities and a century of shaping boys into men. For Kindergarten to Year 12. Boarding is also available from Year 7.
Togoolawa School, Ormeau
A unique school designed to revolve around their five values of Truth, Love, Peace, Right Conduct and Non-violence. Mindfulness Meditation is central to the function of the Toogoolawa School.
Trinity Lutheran College, Ashmore
Trinity Lutheran College is a Kindergarten to Year 12 Christian co-educational college and an International Baccalaureate World School for the Primary Years Programme (PYP). It also offers an on-site Early Learning Centre.
---
You may also like…
Directory of kids swim lessons on the Gold Coast
11 fun playgrounds on the Gold Coast
The boutique new Gold Coast primary school that we ALL want to go to!