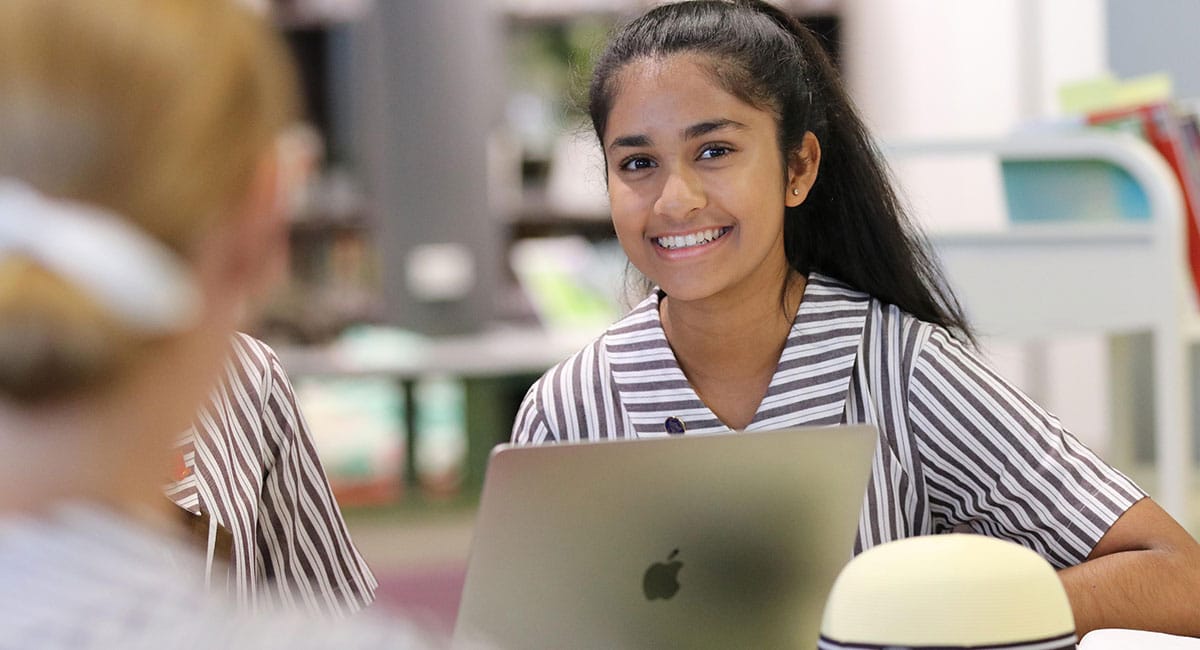 Education
St Rita's College applies for the reintroduction of Year 5
St Rita's College has made application to the Non-State Schools Accreditation Board (NSSAB) for approval to reintroduce Year 5 from 2022 and Year 6 from 2023.
This announcement comes 54 years since the College ran primary years education and stems from a long-held desire by College Principal, Mrs Dale Morrow, to provide choice and opportunity for families with daughters. The opportunity to prepare for the high school journey from Year 5 has long been afforded to families with sons, and this move by St Rita's will enable the same smooth transition for girls.
Research by the Alliance of Girls' Schools Australasia shows that single-sex schooling can offer a better model for student outcomes. Benefits include a learning environment free from gender stereotyping where girls outperform their co-ed counterparts on academic, social and emotional measures. NAPLAN and PISA data reveal that girls at single-sex schools are up to 4.2 terms ahead of co-ed students in reading, with positive impacts extending to leadership, self-confidence and life success.
Education transitions can be frequent for students – starting school; changing schools; changing year levels; moving from primary to secondary; and so on. With each transition a student must adapt to new surroundings, teachers and peers, adjust to new learning and study expectations and make sense of new rules and routines. The move by St Rita's responds to the correlation of minimising these transitions and imparting a positive impact on wellbeing and achievement.
Years 5 and 6 will follow the Australian Curriculum and students will have opportunities to try new and exciting things and extend their skills and interests through specialist learning and cocurricular offerings. Students will benefit from specialist learning areas which include Science/STEAM laboratories, Language laboratories, Drama studios and Music suites. Each student will be connected to one of the eight St Rita's Houses from Year 5 and formally join the Vertical House System from Year 7.
Quality sporting opportunities are fundamental to provide team and leadership development, courage and confidence alongside known health and physical benefits. Years 5 and 6 students will have full access to the College's onsite sports facilities for Netball and Tennis and the 25m heated pool for Water Polo and Swimming. Students will also have the opportunity to compete in State Representative school sport.
St Rita's College already provides exceptional learning experiences for the Secondary Year levels. Students of Years 5 and 6 will flourish under the College's mission to provide a holistic, safe and first-class learning environment. The College's modern Nagle Centre, filled with dynamic learning spaces and technology, will allow the young students to experience collaboration in their learning and be stimulated, challenged and engaged.
The reintroduction of Years 5 and 6 at St Rita's will build on the College's aspiration to teach girls what can be achieved through education, finding the changemaker in themselves and knowing the difference they can make in the world through action, not just words.
For more information on Year 5 enrolments, visit the St Rita's College website.
The St Rita's College Open Day will be held on Sunday 25 July.
Find out more about life at St Rita's on their social channels:
Facebook: @StRitasCollege
Twitter: @StRitasCollege
---
RELATED:
St Rita's celebrates outstanding first year of ATAR results
Inspiring Innovation at St Rita's College in Brisbane
St Rita's student organises bushfire rebuild