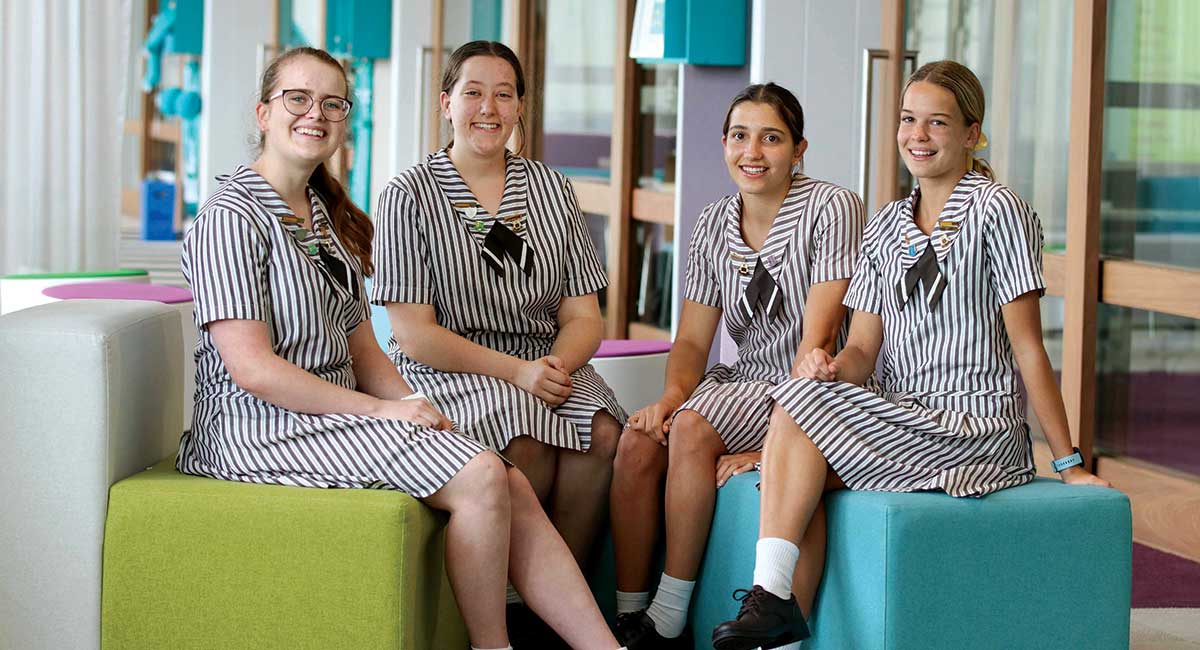 Education
St Rita's language students top classes one year ahead
Four St Rita's College language students last year not only completed the entire Senior German or French curriculum in Year 11, but also outshone their Year 12 counterparts.
Daniella and Annabelle (studying German) and Elka and Jaime (studying French) excelled at an accelerated curriculum program which saw them complete their Senior Language subject in Year 11.
St Rita's College Head of Languages, Mrs Carmen Anders, said she was extremely proud of the students' achievements, which would also benefit their ATAR result.
"They studied diligently and always had a positive attitude; it shows what students can achieve when they love learning a language," Mrs Anders said.
Daniella, now College Captain, received 100% in the 2020 Senior external exam, and said studying German had enhanced her school years.
"The environment in German classes is so fun and encouraging; I can't wait to use the skills I am learning in the classroom in the future, either through travelling or working in Germany," Daniella said.
Annabelle topped the Year 12 German class last year while still in Year 11.
"Learning German has given me a lot of confidence; it was challenging to complete the Senior curriculum by Year 11, however with Frau Anders' support I always knew we were
well prepared," she said.
Elka received Equal First Place in Senior French last year under the guidance of French Teacher Mr Richard de Kretser.
"For me, learning French has opened up the world; you're not only learning a language, you are discovering a whole new culture," Elka said.
"I've always dreamed of working overseas for French medical organisation Médecins Sans Frontières (Doctors Without Borders), and learning French makes that a possibility."
---
YOU MAY ALSO LIKE:
St Rita's celebrates outstanding first year of ATAR results
Inspiring Innovation at St Rita's College in Brisbane
St Rita's student organises bushfire rebuild