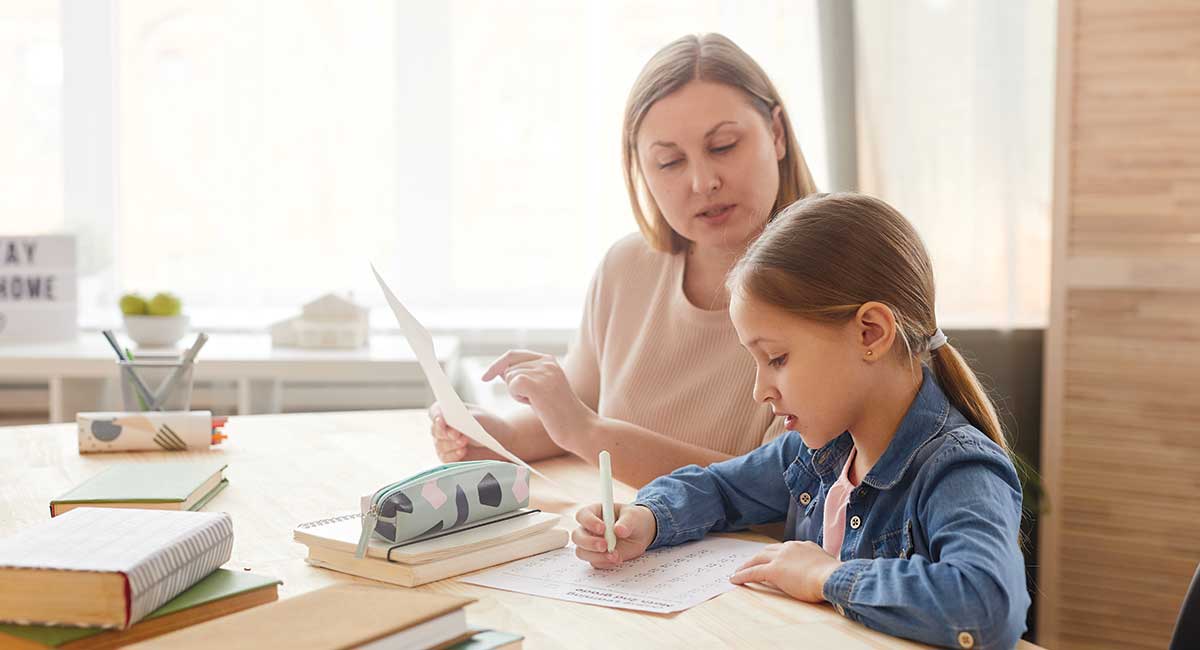 Education
The benefits of in-person tutoring
When the pandemic hit last year and countless activities were forced online, tutoring was one activity that enjoyed a relatively straightforward switch. And with such a disrupted school year, there were plenty of families taking advantage of the additional education support being delivered straight to the living room.
As restrictions have eased, tutoring numbers have remained high. However, many families are returning to in-person tutoring—favouring the face-to-face approach over e-learning.
"When COVID first presented, most NumberWorks'nWords centres on the Gold Coast moved online," said Jill Kohler from NumberWorks'nWords Burleigh.
"Now things have settled down, we've gone back to face-to-face tutoring, with a COVID-safe plan in place, of course. But we are completely ready to reintroduce online if the situation changes at all."
So, why are families choosing to revert back to in-person tutoring?
"Online learning works well, but I find that face-to-face has additional benefits—particularly for the younger students," said Jill. "There has to be an element of fun and we really do make that happen best when working together. Our program has a lot of interaction, games, competing for high scores, banter and fun between tutors and kids and this translates best through face-to-face interactions. It creates a lovely hum and buzz that the kids really enjoy being part of, something that can be difficult to recreate through a laptop."
The NumberWorks'nWords program caters for the entire spectrum of learning needs—some kids are there because they are not being extended enough in school and need accelerating, others are there because they have gaps in their learning and are falling behind.
"The program is individualised for each student, so we can back up and fill in any gaps or push kids forward—whatever is needed," explained Jill.
Picking up the pieces of 2020
It is not surprising that the fragmented 2020 school year brought more students to tutoring than usual.
"The messiness of 2020 heavily impacted students who were already falling behind," said Jill. "The missed school time combined with the challenges of engaging with homeschooling meant the gap increased further."
For other families, homeschooling brought to light gaps in a child's learning that parents may not have previously been aware of.
"We found that many parents came to us following the period of homeschooling because the experience flagged concerns for them; they saw first-hand the areas where their child was struggling," said Jill.
A positive change
Success in tutoring largely depends on shifting a child's attitude to learning. "Some children come to us that feel so defeated that they've given up," said Jill. "They've decided they can't do it, they've disengaged from the classroom and hate any form of academic learning. We work to change that mindset." Jill believes the key to turning that attitude around is offering a fun and positive experience. "We set realistic goals and celebrate when they reach every goal," she explained.
"The child is rewarded and with that boost comes new confidence; they are more willing to try the next thing." This confidence and re-engagement in learning positively impacts all areas of a child's development.
"Success breeds confidence and these little steps create a wonderful upwards spiral that branches out to all areas of a child's schooling, not just the subject they originally started tutoring for."
NumberWorks'nWords Gold Coast Centres
Oxenford
1b/5 Cottonwood Place, Oxenford, Gold Coast, 4210
Phone: (07) 5573 7000
[email protected]
Chevron Island
49-51 Thomas Drive, Chevron Island, Gold Coast, 4217
Phone: (07) 5592 4205
[email protected]
Burleigh
2 Classic Way, Burleigh Waters, Gold Coast, 4220
Phone: (07) 5593 8696
[email protected]
---
YOU MAY ALSO LIKE:
Is tutoring right 
for your child?