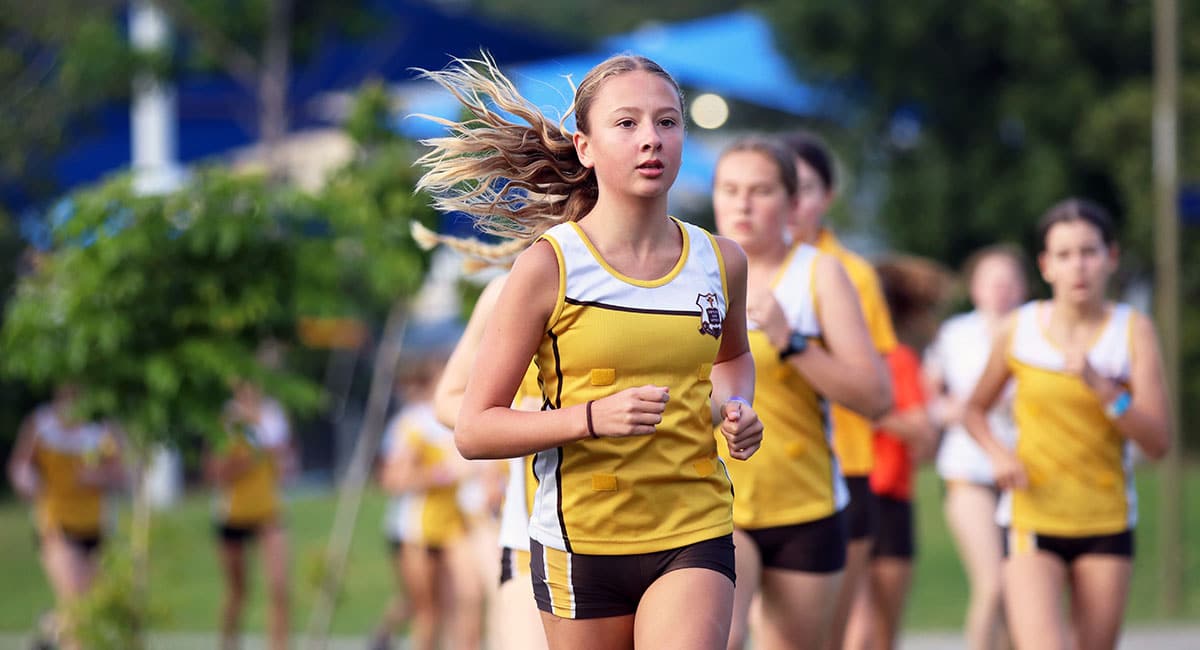 Education
The inspiring sports program at St Rita's College
Nurturing a child's physical and mental wellbeing is just as important as anything else they will learn at school. St Rita's College is one Brisbane girls school that understands this and has seen first-hand the positive effects that a focus on health and fitness is having on its entire school community.
"We nurture the whole child and sport plays a large role in that," says Belinda Emmi, Head of Primary at St Rita's College.
"It supports the girls as an outlet to express themselves and have that healthy lifestyle, which puts them in a really good headspace to achieve academically."
The College, which educates girls from Years 7 to 12, and will introduce a Year 5 primary level next year, offers a variety of sports to its students—both at school and club level.
"We have everything from AFL to indoor cricket, netball, basketball, swimming, water polo, tennis, cross country and lots of other sports," says Dane Robinson, St Rita's Director of Sport.
"Participation is never a problem. Whenever we offer something, we are so impressed with the girls' desire to be involved."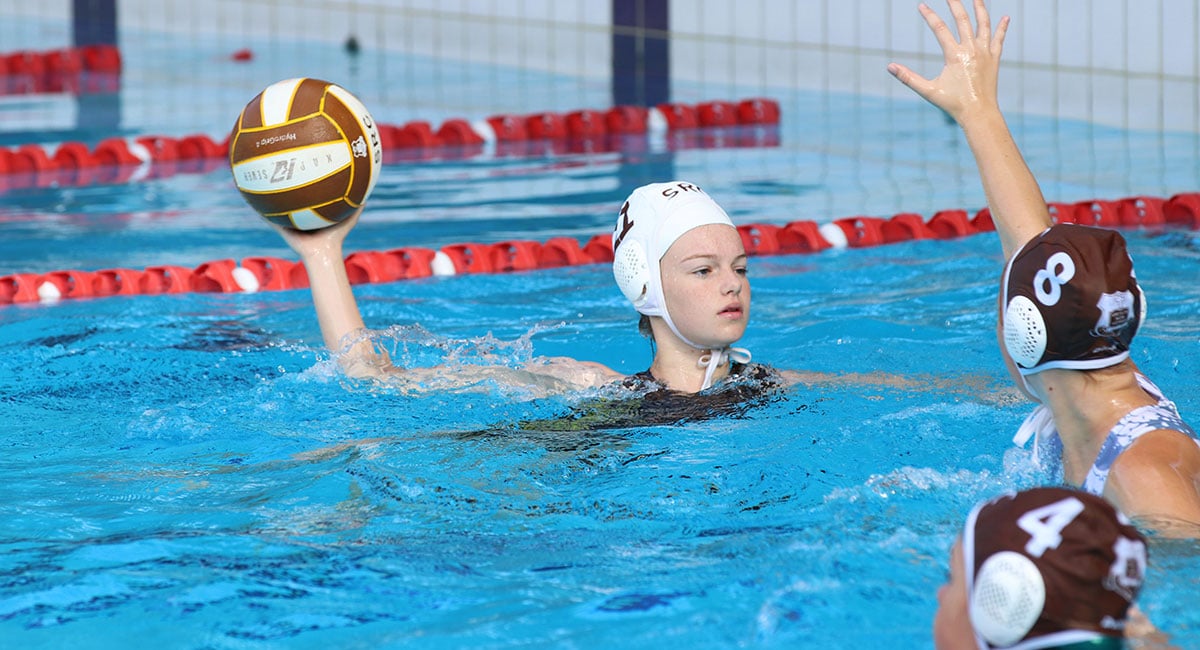 There is no limit to the progress that students can achieve in their chosen field at St Rita's, with the recent introduction of a sporting excellence program.
"We currently have 33 high performing students in the program, which provides additional support to their athletic development and assistance with their academic work, so they can manage both really well," explains Dane.
"It also incorporates health and wellbeing, psychology, social media and recovery workshops."
The school also has close links with local sporting clubs, teams and coaches to further inspire its students.
"They share their experience and mentor the girls on their journey," Dane says.
St Rita's also understands its students' desires to not just have sport as their only outlet.
"The department staff all talk to each other so that we have minimal crossover with activities, which means more students can participate in a variety of their interests and not have to choose just either sport or drama for example," Dane says.
To that end, the Brisbane school works tirelessly to keep girls engaged in sport as it knows just how beneficial it is to them long term, regardless of how they participate.
"It plays such a major role in their development," Dane says. "Physical activity teaches you so much about yourself and creates a happy child."
"We see how it affects how they believe in themselves and encourages a positive mindset," Belinda adds. "The ability to say, 'Yes, I can do this' is so important. It gives them a sense that they can achieve anything they put their mind to."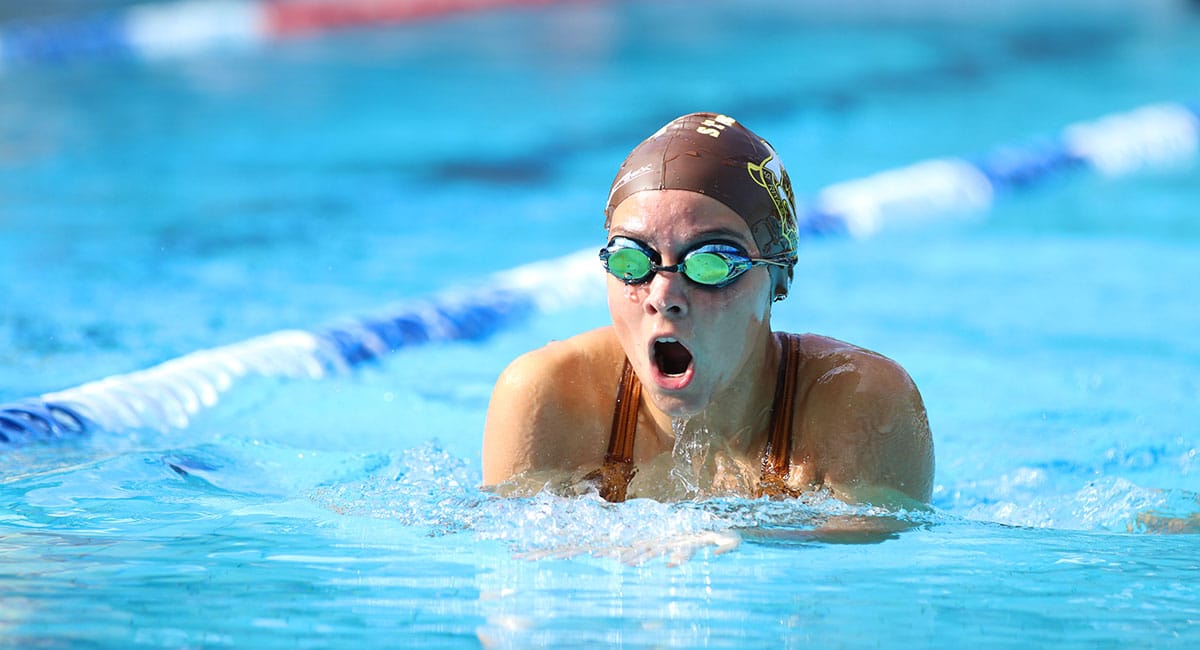 The way in which sports education is delivered at St Rita's also motivates pupils to become more independent.
"We empower the girls to take responsibility for their development," says Dane. "We educate them and give them opportunities but also teach them to make those decisions based on what they think they need as well."
And regardless of whether they are a participant or spectator, Dane says sport has made every single student at the school feel part of a community in a way that nothing else can.
"Whether they're winning or losing, the girls will cheer and support their friends and competitors," he says proudly. "The camaraderie and sisterhood they show one another at every single sporting competition blows me away and is so special. There is a genuine sense of belonging and school spirit."
Since COVID began, St Rita's has also used sport to bring students together in non-competitive ways.
"The school regularly organises run clubs, walking groups, and zumba classes where the teachers get involved too," Dane says. "They can come and feel like they're not isolated. The social aspect of physical activity has had such a wonderful effect on the girls."
Similarly, students have thrived from being surrounded by positive role models among their peers.
"The students are our role models just like teachers, parents and others in the community,"says Belinda. "Everyone is a leader. We make sure we highlight what the students are doing and celebrate it."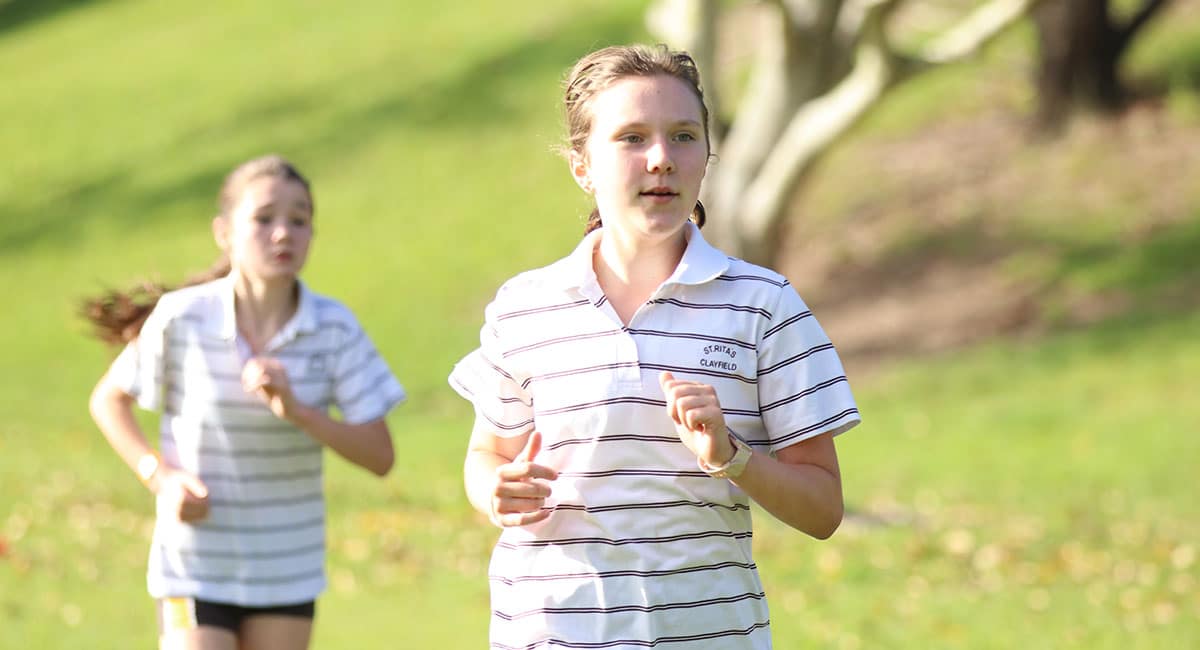 That philosophy at this Brisbane school has translated to many senior students and old scholars volunteering for mentoring and coaching roles.
"We currently have four Year 12 girls in the Australian water polo team and all four of those girls are coaching junior teams," Dane says proudly. "This has happened across so many sports at the school where students are so passionate about passing on what they've learnt to the younger girls."
With the new Year 5 students, Belinda says sport will play an integral role in beginning their mentoring journey.
"The older P.E students will practise setting up games for the new girls during lunchtimes and they will have more opportunities to engage with each other," she says. "It's not about being in competition, but something that's fun and inviting which builds a sense of community."
Dane says teachers and parents have important roles to play in being active participants in their daughters' relationship with sport.
"As teachers, we get involved in everything too and lead by example," he says. "You can't underestimate the impact that has on the students' long term decision. We also want them to have as many opportunities as possible so we encourage parents to facilitate their daughters to try as much as they can."
Regardless of what sport they choose or the level they achieve, all students are encouraged to embrace it in their own individual way.
"Our philosophy is about participation," says Dane. "We don't mind how good someone is, there is a spot for them in our program."
"It's all about getting involved," Emma adds. "Feeling good about yourself and the people in your team. We celebrate it all."
---
You may also like…
St Rita's College applies for the reintroduction of Year 5
St Rita's language students top classes one year ahead
Inspiring Innovation at St Rita's College in Brisbane