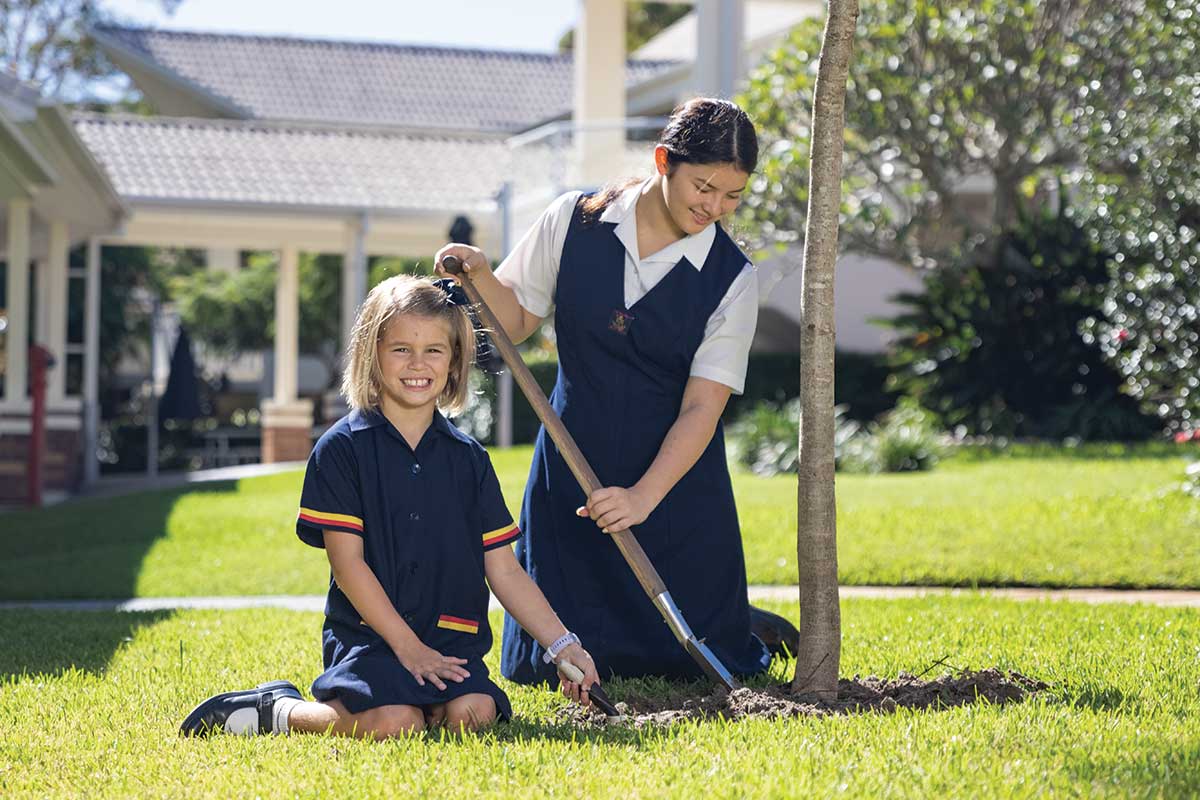 Education
The Gold Coast girls designing a city for the future
At the beginning of 2020, twenty-two Year 3 and 4 students from St Hilda's School on the Gold Coast started working with a school in Dubai on an exciting collaborative project with the potential of changing the future.
Not your usual project for 8 to 10 year olds, the Future Cities project challenged the girls to design and develop a city for the future from the ground up. This included everything from economics, resource management and the city's infrastructure, to population growth, residents' wellbeing and employment. A group of students from partner school GEMS The Kindergarten Starters School in Dubai were set the same task, and the students were to collaborate and share ideas across the globe as they progressed.
"We were working towards the end goal of showcasing the project at World Expo2020 in Dubai, which is a huge expo that focuses on innovation, sustainability, education and collaboration from around the world," said Amanda Shuttlewood, Head of St Hilda's Junior School.
The project was conceived before the COVID pandemic, so the girls were hoping to travel to Dubai in 2020 to present their future city concepts in person. Unfortunately, due to COVID, the expo was postponed. However, both schools decided to keep going with the project, regardless.
"The project was always going to have a certain amount managed online, so we had the systems in place to make an easy shift to a wholly virtual collaboration, but it did make things more challenging," said Ms Shuttlewood. "For example, the students in Dubai were mostly studying from home, which meant the group collaboration was much harder to achieve— getting groups to connect wasn't easy to coordinate—but the students on both sides handled it really well."
To deliver the project, the girls worked in mini groups, or research pods. These pods would each choose a topic to research together, gathering data and information and bringing it back to the group to share their findings. They would then collaborate online with GEMS The Kindergarten Starters School in Dubai to discuss their progress and ideas. In their pods, the girls gradually worked their way through all the potential needs of a city—from waste management to housing.
"We even managed to hold a session with a representatives from Gold Coast City Council, and students from both Gold Coast and Dubai could ask questions and present their preliminary ideas," said Amanda.
As the project grew, in October 2020 GEMS The Kindergarten Starters School hosted the Schools Conference of Parties Expo (SCOPE) in Dubai—a world-wide expo focused on children driving sustainability and climate change.
"Uniting schools and young people from all corners of the world, including India, Costa Rica and Australia, we were very proud that one of our Year 6 students presented virtually about a United Nations key topic on sustainability and gender equality," Amanda said.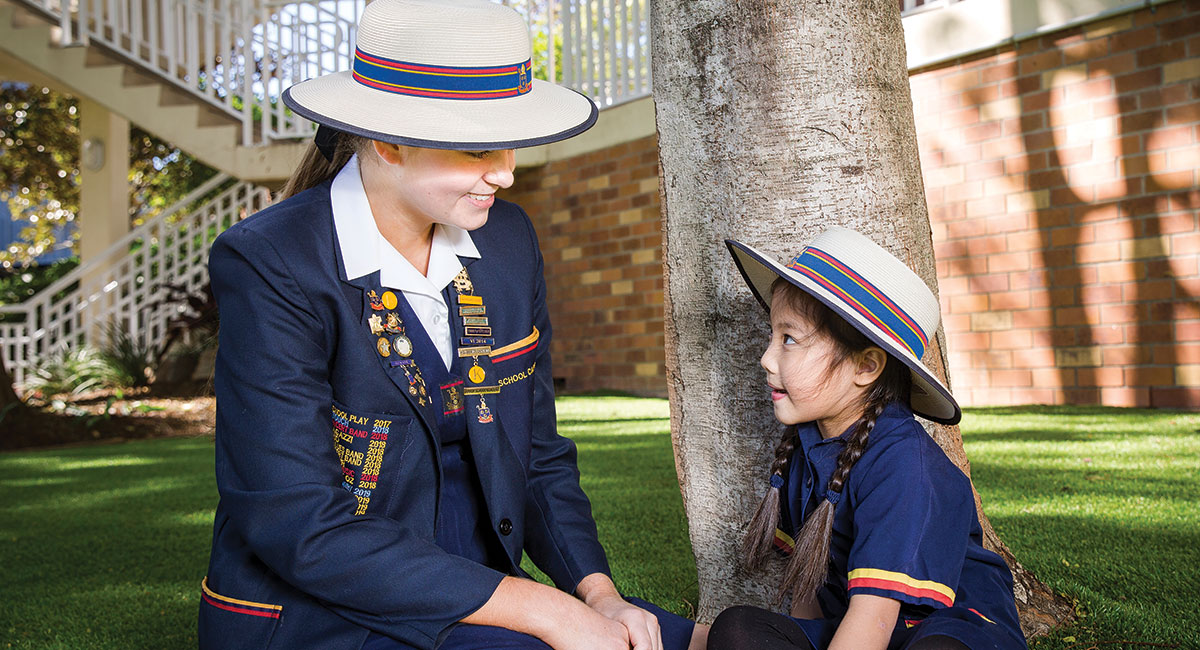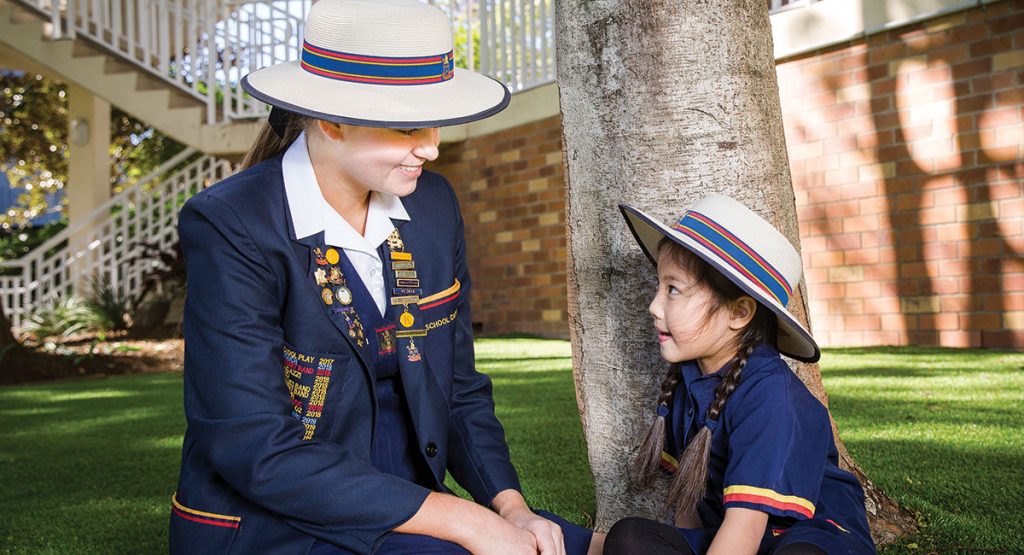 Two different worlds, yet the same
Partnering with a school in Dubai offered a very different perspective on what future needs were, and students were surprised to find there was more commonality in their challenges than they expected.
"It was a wonderful opportunity for students from both sides to understand the other's world. The Dubai school offered a very different perspective, but at the same time, had many of the same concerns," said Amanda.
"It's been a very unique experience for the girls to connect globally. It's certainly been a shared experience with both St Hilda's and GEMS The Kindergarten Starters School learning so much. It was a wonderful way to unite the globe to discuss challenges and solutions together to create a sustainable future."
"These are big concepts for primary students to be tackling, involving a lot of creative thinking and problem solving," Amanda continued. "But the girls really embraced the challenge and enjoyed collaborating virtually and learning about sustainability from a global perspective."
"For our students, their future and their opportunities are global. Developing global perspectives and broader thinking skills is invaluable. We need to be raising problem solvers, critical and creative thinkers and future global citizens—this project was a wonderful opportunity to do that."
What's next for these Gold Coast students?
With the participating students now in Year 4 and 5, the Future City project is due to be completed by the end of Term 2 2021. But what's next for this exciting partnership?
"We aren't entirely sure, but it's certainly not the end!" said Amanda. "We could look at starting the process again with a new group of students. And there are still plans for the expo to happen post-COVID, so that is something for the next group to work towards, possibly."
Thanks to the strong relationship between the two schools, there are many other opportunities that may also develop.
"We've now done a few things outside of this project together, so that relationship is certainly something that will continue," said Amanda. "We connect quite regularly with Dubai now."
The innovative project was first suggested by Study Gold Coast, and had support from Gold Coast City Council, Trade and Investment Queensland and federally with the Department of Foreign Affairs and Trade. With a 20-year partnership between Dubai and Gold Coast, it's another successful collaboration between the two progressive cities.
"We are the first school in Australia to have this opportunity," said Amanda. "So, it's been a very exciting journey."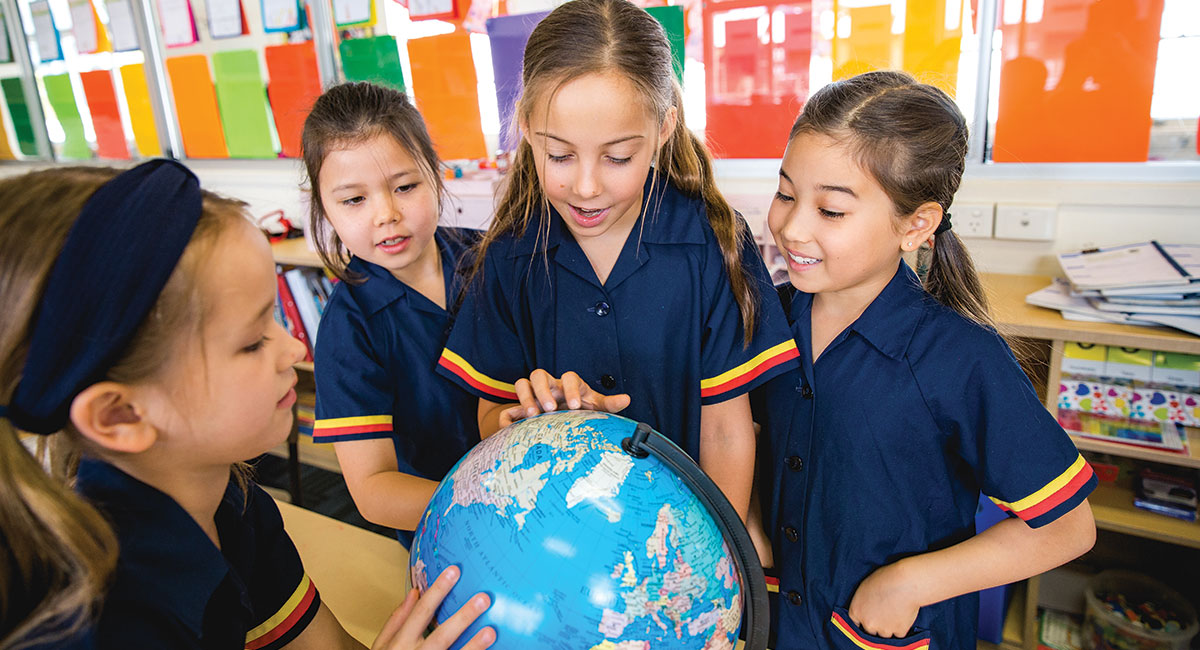 Why be global?
Global Learning is a key focus at St Hilda's School and their programs teach girls about global issues and encourage them to see the world through the eyes of others. Students strive to be global citizens, raising awareness of marginalised communities and participating in global aid and community projects. This is all best expressed with their school motto: Non Nobis Solum – Not For Ourselves Alone.
The school is also aligned with Amnesty International—an organisation that raises awareness regarding violations of human rights on a global scale. Amnesty gives students a voice to see that they can actively participate in protests against abuses. The Amnesty and International Groups within the school have been working hard organising awareness campaigns throughout the school.
The Future Cities project is just one part of the innovative and modern curriculum offered at St Hilda's School, and this progressive school offers many opportunities for students to experience a range of educational and real-life adventures—locally and around the globe.
The lively learning environment on offer caters for the diverse needs of young women. Their dynamic curriculum enables young women to become valuable contributors to the wider community and make an impact on the global society. With this, the curriculum enables St Hilda's School to offer a nurturing and engaging learning environment which inspires young women and equips them with the values, knowledge, skills and confidence they will need to serve, shape and change the world.
As the only all girls' school on the Gold Coast, St Hilda's prides itself on supporting young women to dream and achieve.
"We encourage girls to participate, dream big and embrace every opportunity available to them," said Amanda. "There is no obstacle preventing them from exploring a career in any area. In our unique all-girls environment, girls see strong female role models and see that with effort and dedication, they too can achieve their goals."