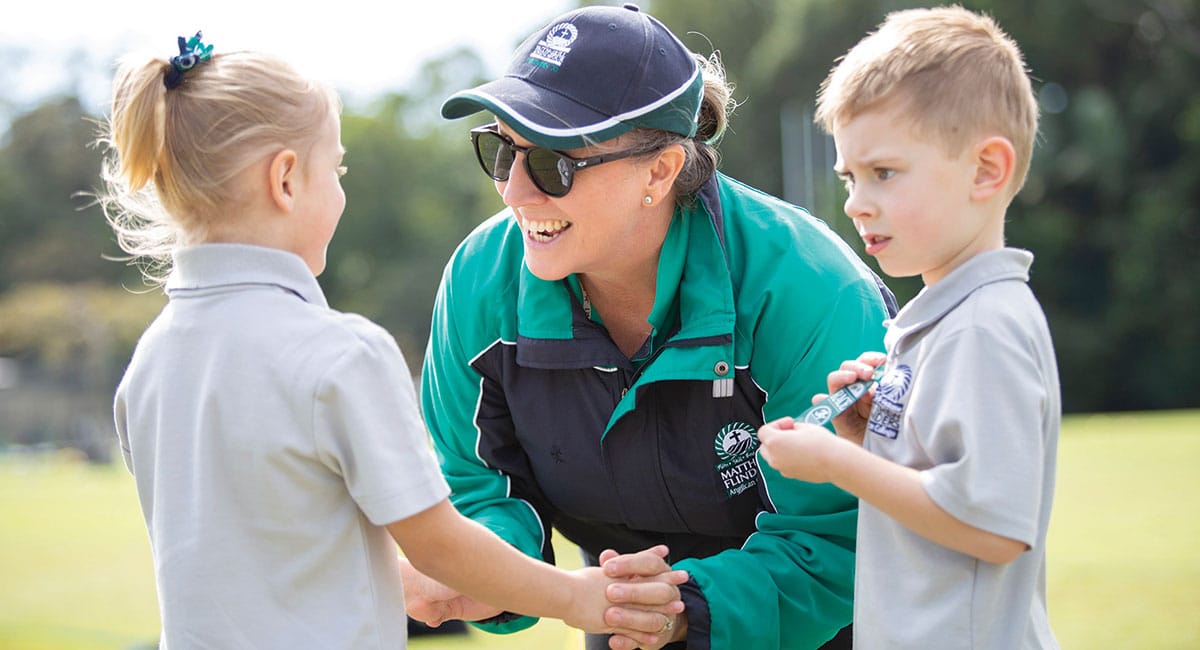 Education
We meet Head of Primary at Matthew Flinders Anglican College
We chat to Trudi Edwards, Head of Primary at Matthew Flinders Anglican College, to find out 
about life at one of the Sunshine Coast's leading schools.
How long have you been Head of Primary at Flinders?
This is my third year as Head of Primary 
at Flinders.
What do you enjoy most about your role?
I really enjoy our students; their energy and enthusiasm are infectious and not a day passes without them making me laugh and feel genuinely proud of them. I am very grateful for my role, which enables me to work in a community committed to providing opportunities for our students to flourish.
What has been your proudest moment at Flinders?
There are many. On a daily level, I see students persist and draw on resilience when faced with a challenge, which results in those 'ah-ha' moments – the moment the penny drops. This is when genuine self-confidence develops; being witness to those moments is a privilege. More recently, I was incredibly proud of the sheer dedication of our teaching staff. They ensured the quality of relationships, care and learning, which is so clearly evident at school, was transferred to our remote learning platform during lockdown. They responded with incredible commitment and grace in a truly 
challenging time.
What do you think makes Flinders Primary special?
Whilst the grounds and facilities are fantastic, it is the unwavering strategic commitment to excellence and developing each student's character – one marked by kindness, decency, a generosity of spirit and desire to make a difference in the world – they are the WOW factors at Flinders.
How would the students describe you?
That question is probably best answered by them – let me know what they say. I'd hope the words 'caring, dedicated and enthusiastic' are mentioned! They would probably quote the two expectations I have of them which I address at every opportunity possible – 'Work Hard and Be Kind'.
What's your favourite thing to do on the weekend?
Living on the Sunshine Coast means the beach is always a go-to, and the company 
of family and friends always makes for a good weekend.
If you weren't a teacher, what would you be?
I really love what I do, so if it wasn't working in schools, it would have to be working in some way as an advocate for children.
Tell us something about yourself that most people don't know.
I deeply regret never having learned an instrument – so I'm taking violin lessons this semester with our Year 2 students.