Immerse yourself in Glacial Glow at Westfield Carindale. This icy experience is a walk-through installation, designed to delight child and adults alike. It commenced in December 2021 and will run until February 28.
Created by film scenic artist Christopher Williams, you'll be fully immersed in a 500 square-metre surreal art space where reality is left behind. Inspired by the scenic artistry that brings film sets to life, Glacial Glow stimulates imagination and creativity. Sound, light, and spectacular visuals combine in an arctic world.
"When you go to the movies, you're transported to another world," creative director Christopher Williams said. "I hope this art experience will have a more profound impact because you're part of this fantasy world where time slows down and your imagination comes to life!"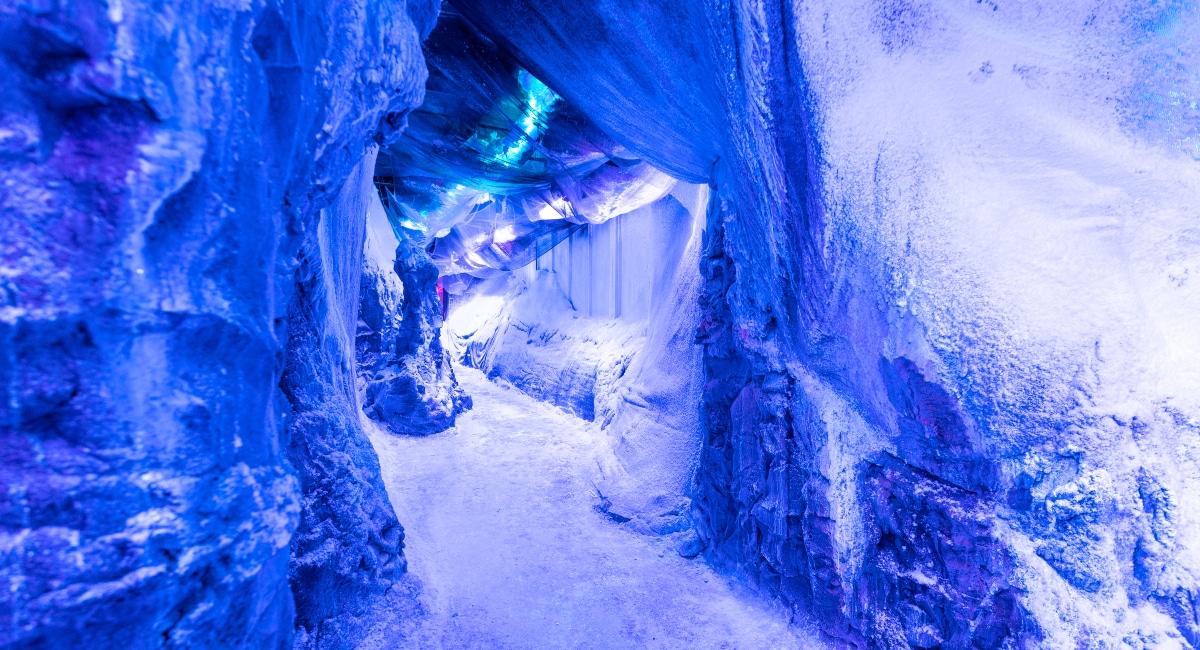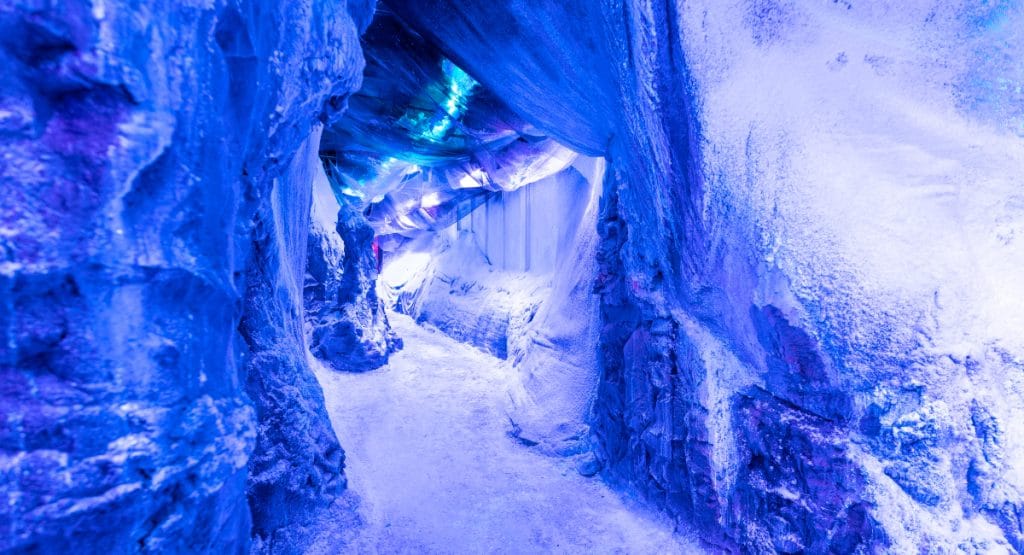 What you can experience at Glacial Glow
Experience the wonder of glowing glaciers and art caves
Shoot glowing basketballs into neon hoops
Explore a 500 square metre multi-sensory art space
See invisible artworks come to life
Discover shimmering light structures, inflatables and 3D artwork
You have to see this multi-sensory art and entertainment experience to believe it! Book your tickets now.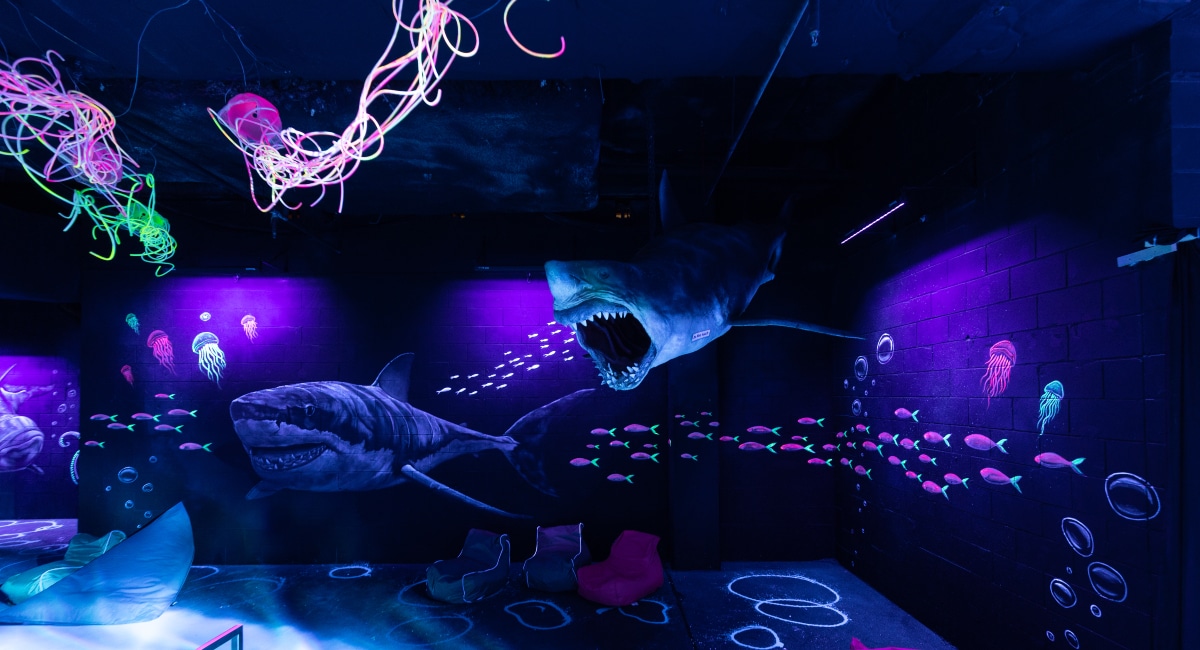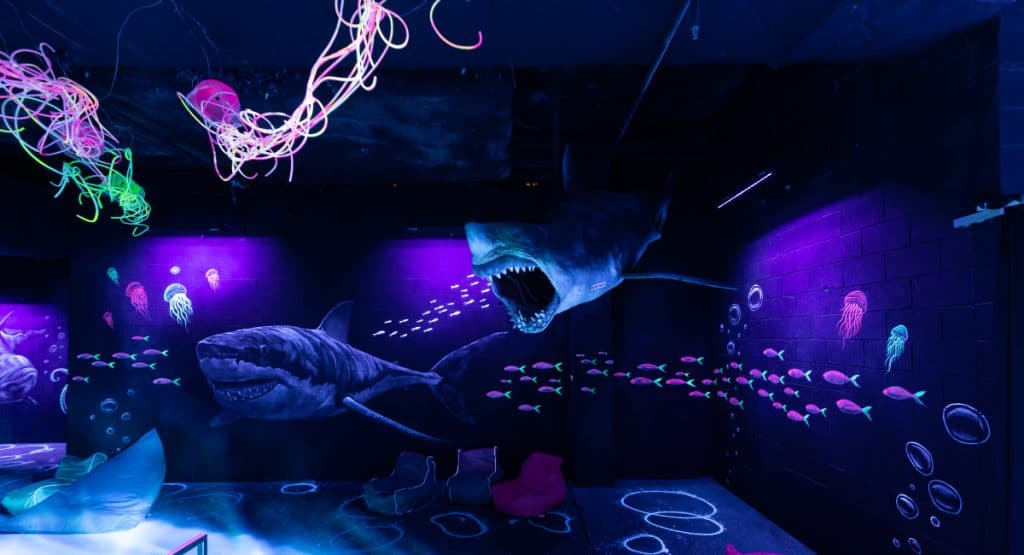 When is Glacial Glow on?
Dates: December 6, 2021 to February 28, 2022
Times:
Weekday Sessions: 2:30pm-3:15pm, 3:30pm-4:15pm, 4:30pm-5:15pm,
6pm-6:45pm (Thursday night only).
Weekend Sessions: 9am-9:45am, 10am-10:45pm, 11am-11:45pm, 1pm-1:45pm, 2pm-2:45pm and 3pm-3:45pm.
Location: Westfield Carindale, Level 1, Food Court — next to Oporto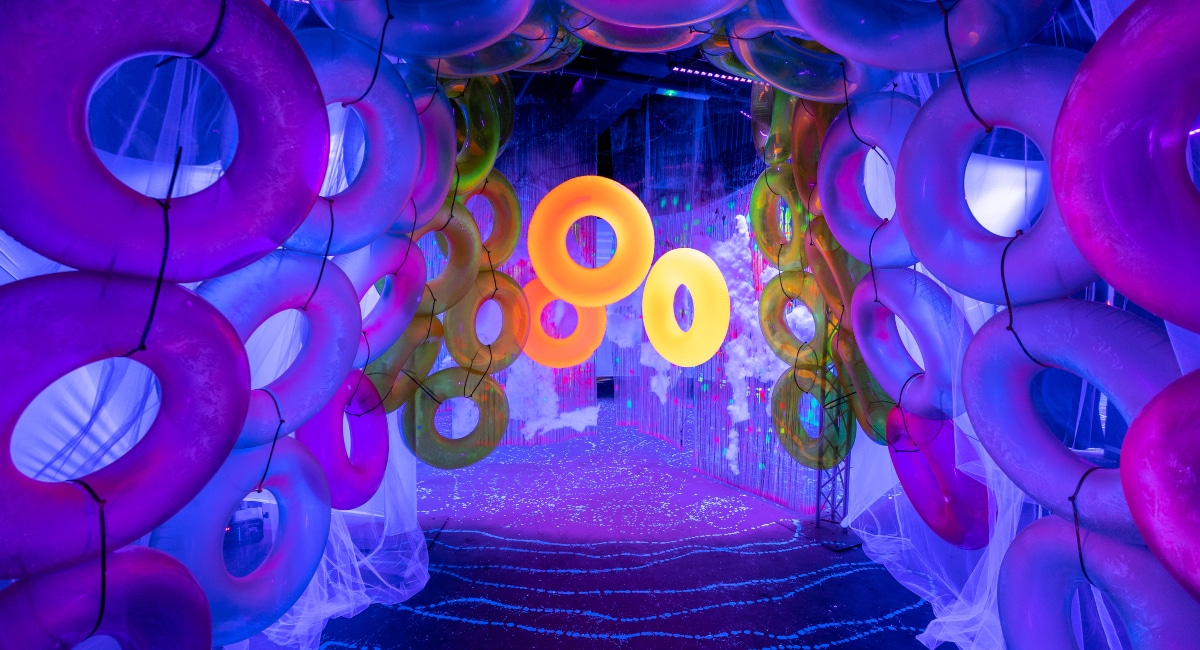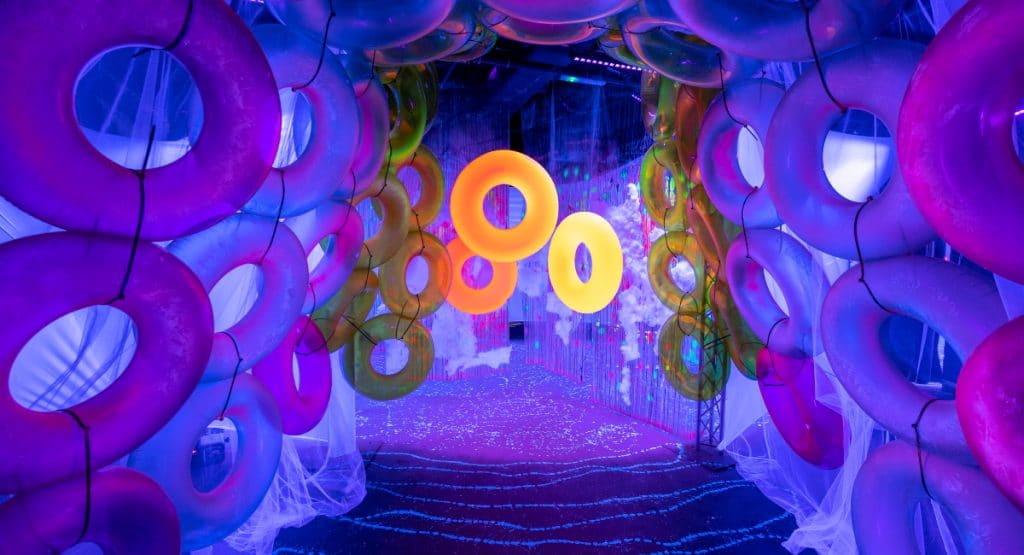 Pricing
General Admission: $15 per person
Westfield Plus Members: $10 per person
Children (under 16 years): $7 per person
Family Pass (2 adults and 2 children): $40
Parking
The best parking for Glacial Glow is at the Orange Car Park, located at Level 1, near the Food Court.
The Fine Print
Glacial Glow is subject to availability and change. Ticket provides 45 minutes of exhibition time. You may take photos and videos of your own group! Do not use tripods, lighting or large cameras. Product/commercial photo shoots are strictly prohibited without prior arrangement. There are no foods or drinks allowed inside the activation. Our  customers and teams' wellbeing are our top priority. Queensland Health requires customers follow current directives and observe COVID-19 Safe practices, which includes checking in via the Queensland Health COVID-19 check- in app.
The exhibition contains flashing light, sound and smoke machines.
If you need to amend your booking, please email [email protected] for assistance. When attending an exhibition, please adhere to the signs and instructions given by the team. Do not touch the exhibition. Customers will be asked to leave if they disrupt the exhibition.