18 September – 4 October 2021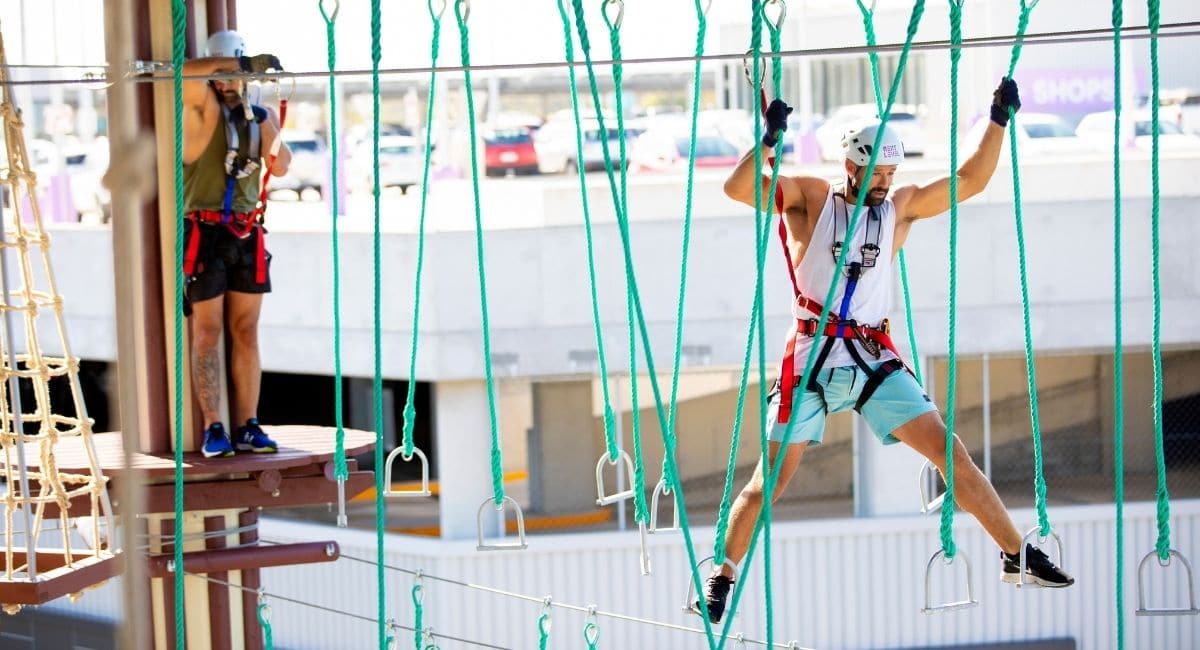 Looking for an outdoor, family adventure this spring? Level Up at Australia's highest ropes course on poles! Built for the ultimate adrenaline experience and at world class safety standards, parents and kids can climb together, work as a team, and stretch those lockdown limbs!
Climbers from 6yrs old and up can navigate 4 levels, spread across 7 circuits with a total of 145 aerial activities, including 16 ziplines stretching up to 135 meters!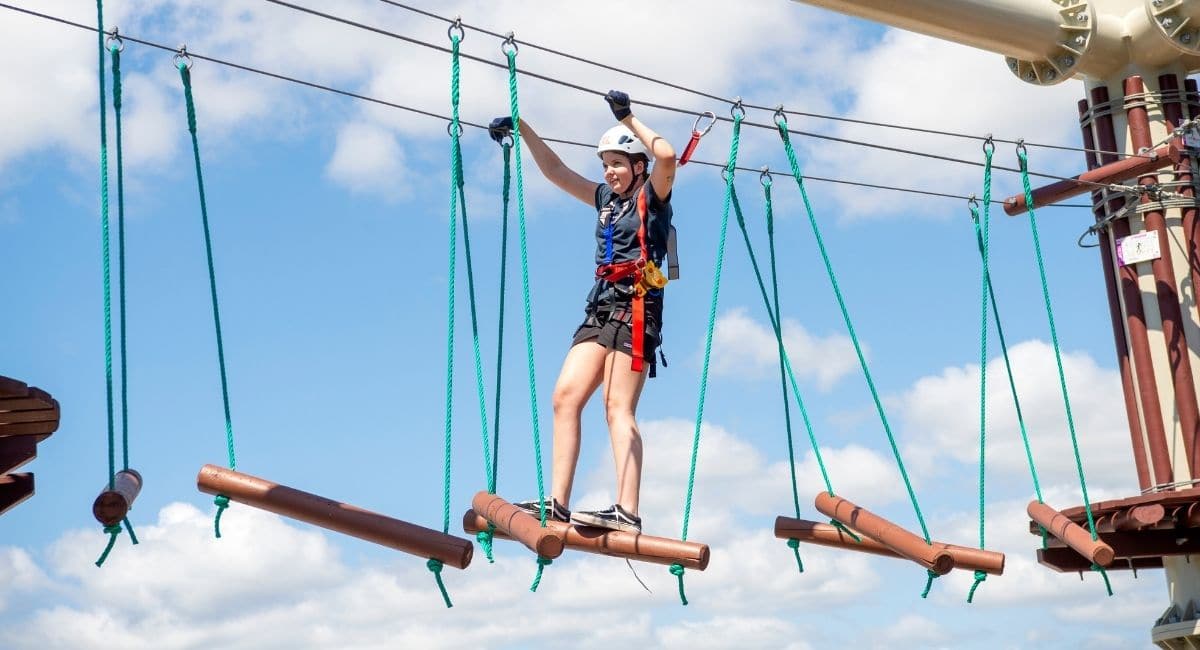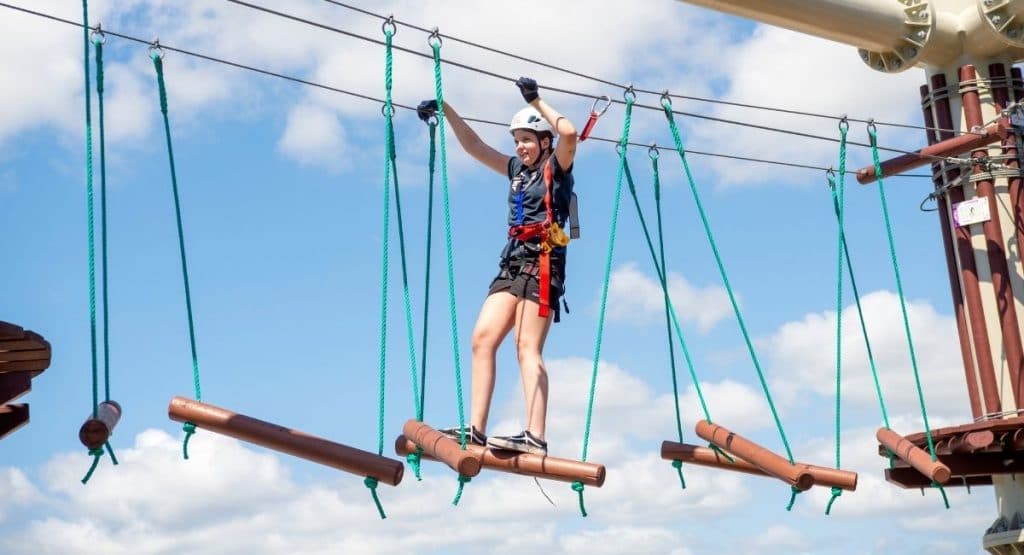 Press start and get excited with the Sunshine Scramble and Water Warriors circuits, a great place for players to begin their high ropes adventure. Featuring pirate walks, giant steps, and double helix ladders, get comfortable with 10 meters before you move up to the next level.
Upgrade to Maroochy Mayhem and Plaza Pursuit and notice your heart start racing as you slowly inch your way across narrow tight ropes, swinging bridges, and dangling vines! If you are up for a challenge, these 12-meter circuits are the ones you want to begin with.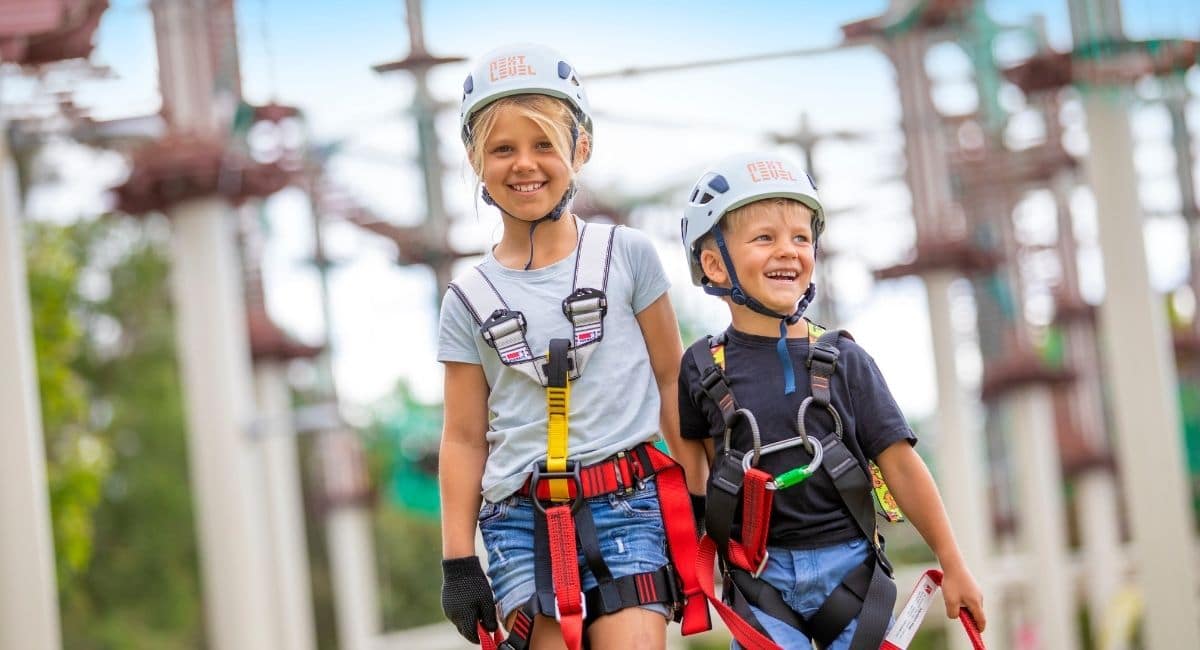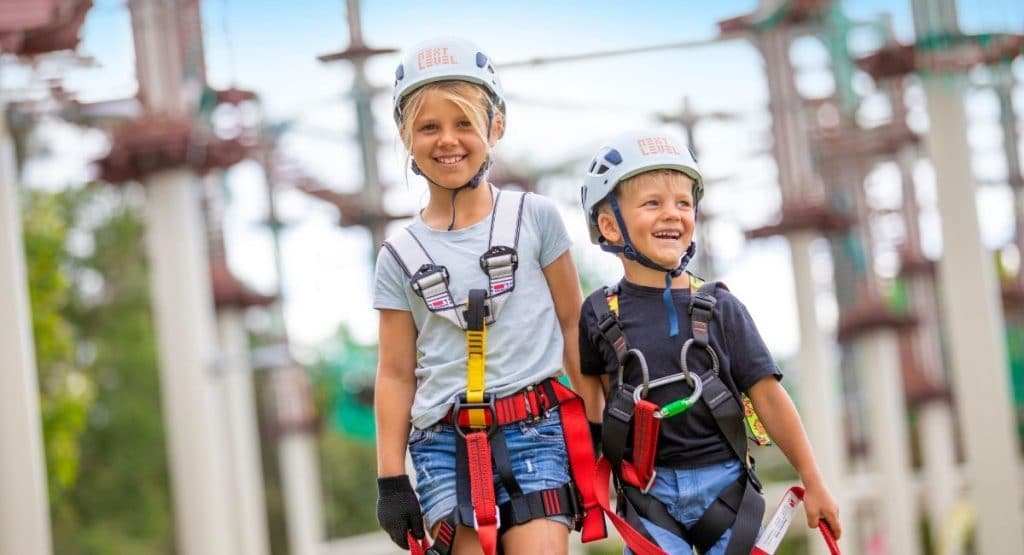 Get elevated and feel your nerves rise as you tackle River Revenge and Highline Hustle. Balancing on spring loaded discs and weaving between poles at 15 meters might just give you sea legs!
Players with little to no concept of fear can rise above other players and take the ultimate test with our Ninja level. Test your grip strength on knotted ropes, traverse cargo nets, and swing from rope-to-rope all while dangling 18 meters above the ground.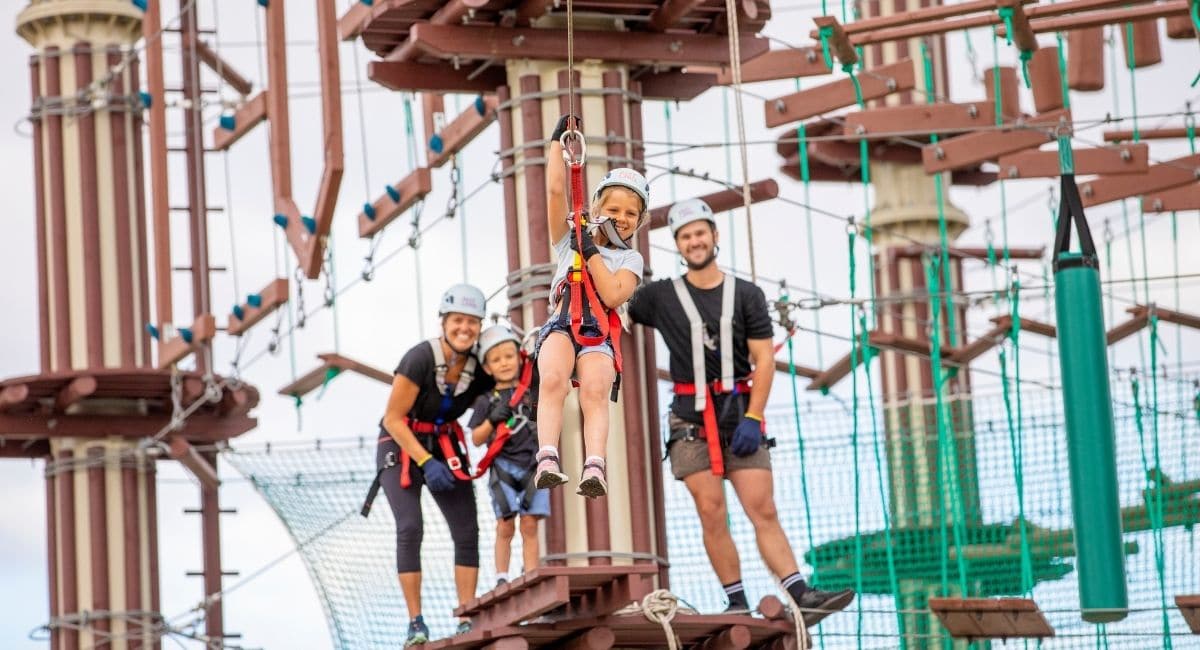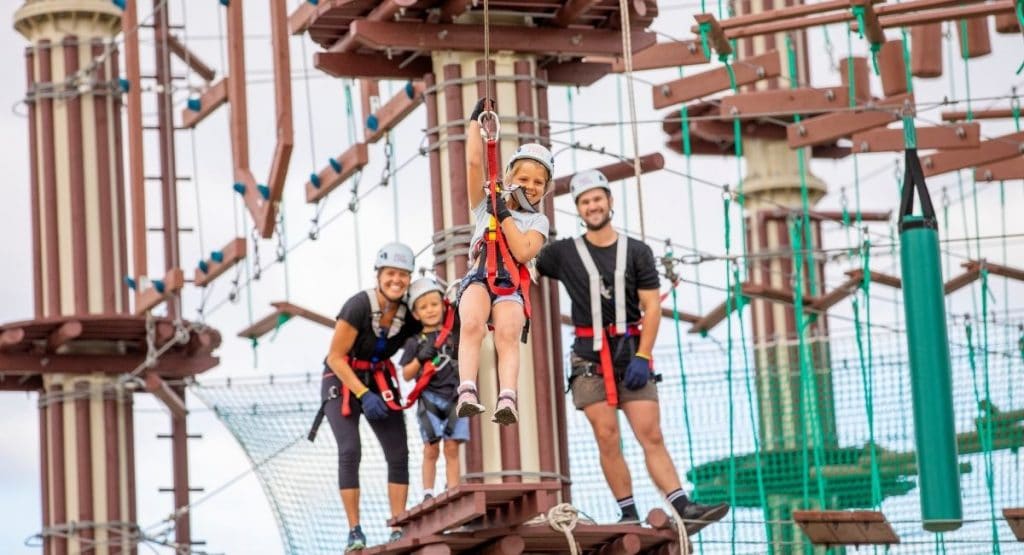 There is no fee for spectators viewing from the ground, who can view the adrenaline junkies by walking along the esplanade and walkways beneath the circuits.
Prices start from just $25 for 6-17yrs and $35 for 18yrs+. Open 9 am – 5 pm, 7 days a week (except Christmas Day).