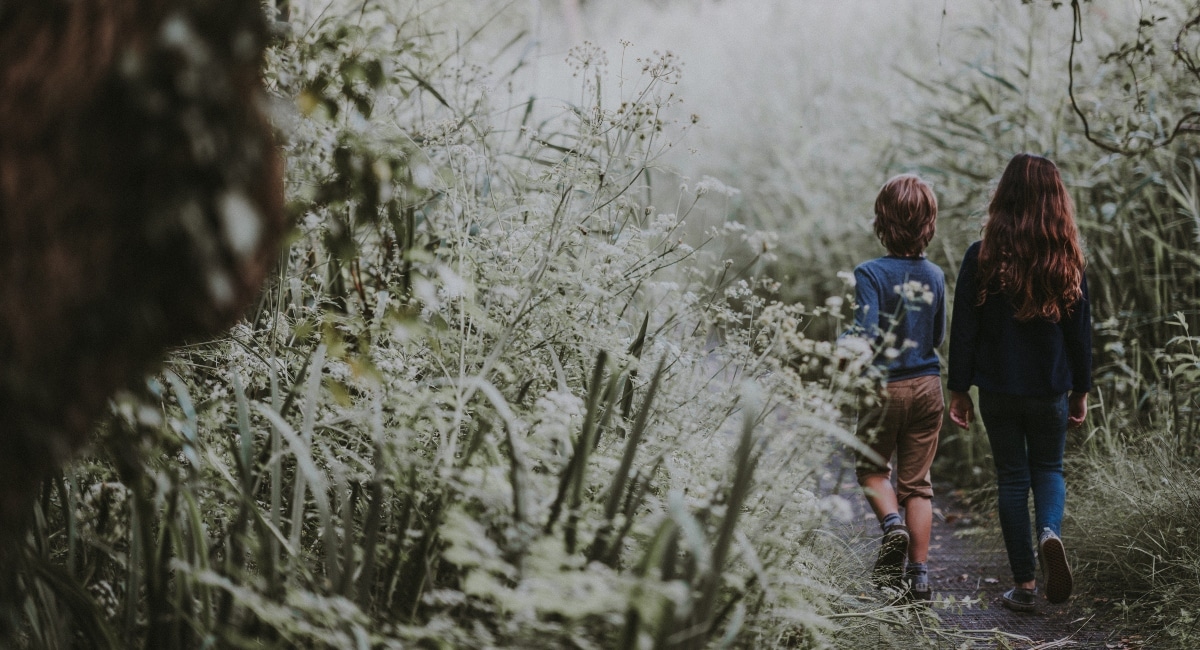 Education
10 Ways to get more nature into your child's day
Getting kids outdoors has never been more important. Research shows children are becoming more and more removed from nature. This is at the expense of their own psychological and physical wellbeing. Children spend more time in structured activities and on electronic devices, which doesn't leave much time for unstructured play in nature.
Getting outdoors can be tricky
Today's lifestyle, as well as the additional challenges thrown up by the coronavirus pandemic, sees many of us living more removed from nature. We've been shut inside our homes, our cars or in shopping centres. The unfortunate thing about all this is that our children are missing out. They're missing out on the fun offered by the outdoors. They are also missing out on the health benefits being outside has for their body and mind.
When kids play outside in nature they're improving their motor skills, balance and coordination. Their bones and muscles are also strengthened. Think of all the running and jumping over natural, uneven surfaces, and climbing trees and hills.
The other thing about outside play that's good for kids is that not only are their bodies on the go, but their eyes are too. From looking up close to focusing on things in the distance, the eyes are exercising with the constant movement. This has the potential to reduce their need for glasses in the future. A simple activity could be going outside to lie on the grass, inspecting the strands for tiny creatures busying themselves amongst it. Then roll over and look up at the clouds and find shapes.
Being
There are plenty of ways you can include nature into a child's life — and your own — even when you live in the bustling city.
Here are our 10 best tips.
outdoors exposes children to various sights, sounds and textures. It provides an opportunity to engage all the senses and use them together. Not to mention all that creative play, exploration and problem solving.
You don't have to move mountains
Getting outdoors with your children is the main goal, but I'll be the first to throw my hand up and say, "It's not so easy!"
Challenges include the weather, work, illness or injury, a lack of daylight and more… By no means am I suggesting everyone should pack up the house, the kids and the pets and move to the country. There are plenty of ways you can include nature into a child's life — and your own — even when you live in the bustling city.
Here are our 10 best tips.
1. Be curious
You can inspire curiosity in your child by being curious yourself. Enthusiasm and excitement is contagious; if you show your awe for the natural world around you, your child will tend to follow suit. We like to use this curiosity as an opportunity to find out the answers to things we didn't know: "I don't know! Let's find out together" is a great way to respond to your child's curiosity. It put you both in the seat of learning, it allows you to enjoy the adventure with your child and see things through their eyes.
2. Remove distractions
Just be. Two simple words that should become a parents mantra when exploring the natural world with children. Give kids the space to explore and encourage them to do so. Follow your child's lead, especially if they are young. They'll pick up stones and sticks, dig in the dirt or mud, collect leaves and bark. This is an opportunity for you to simply be in nature without any expectation or distraction.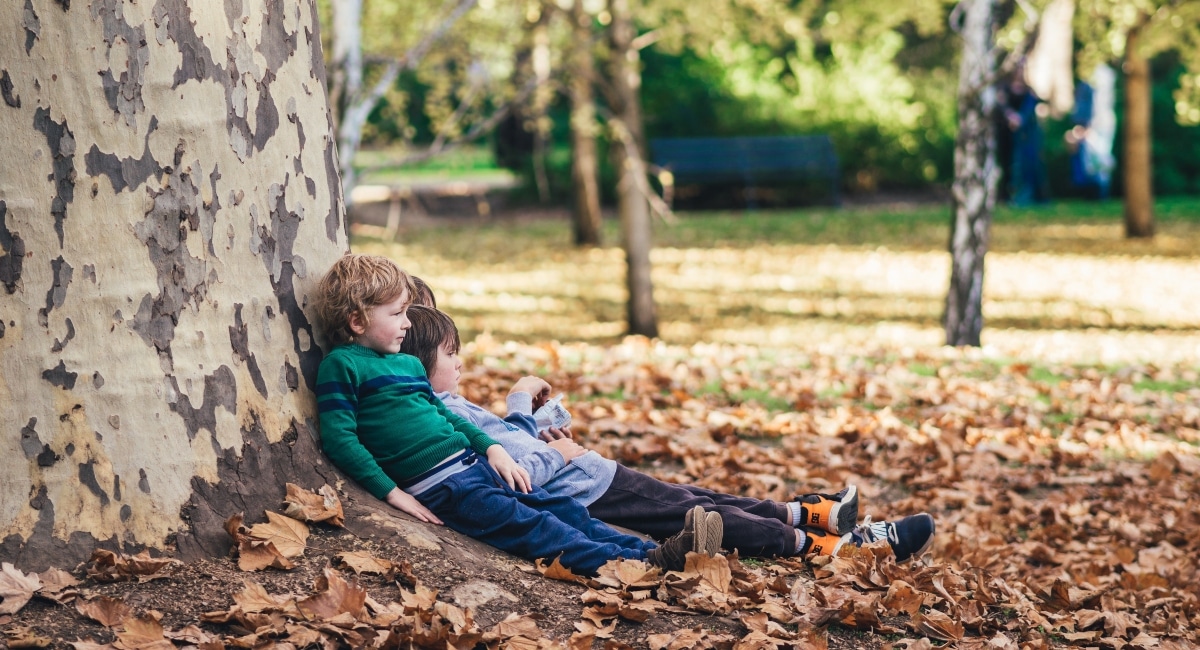 3. Look out
We spend a lot of our time in cars, especially if community to and from work and school. Put the devices away, switch them to 'Do Not Disturb' mode and look at the world around you (while paying close attention to your role as driver). These moments are perfect for talking with your child about the different patterns and shapes around them. You might like to play a game of Eye Spy that focuses on the natural environment: "Find a bird flying in the sky," "Spot a creek with running water in it".
4. Seek, find, explore, repeat
A local park, an open field, the edge of a creek bed or a small gorge in the local neighbourhood are all places teeming with wildlife. They provide spaces for you and your child to explore and observe. When you make your visits seasonal, you'll experience the natural changes and cycles of life. For example, a favourite spot for my family is Rocks Riverside Park in the western suburbs of Brisbane. It's not far from a busy industrial estate and features industrial artefacts from its previous use by the Queensland Cement and Lime Company (great exploring for the kids).
In the warmer months of the year, when Brisbane experienced torrential rain and flooding, areas of the park were washed away. On a recent visit, now that the weather is cooling, we could see the grounds regenerating, the colours of the leaves on trees changing and we marvelled at the number of birds that congregated in and around the bushland. The place is magical. We will return again during winter and spring to explore and witness the changes.
5. Read about nature
One way to encourage and inspire is to read with your child. Libraries are fascinating places that can foster not only a love of reading, but inspire curiosity, adventure and the development of language. Do yourself a favour and borrow some books. Better yet, head outside to read them.
If you're looking for books with a nature theme, Children's Books Daily has a range of book reviews on offer. Some of my favourites include:
6. Be free and unstructured
In research that tracked screen time behaviour before and after Australia's lockdowns in the first half of 2020, children were found to have spent more than 24 hours extra time each week on devices. The greatest changes were among children aged five and 12 years old.
Findings from the Our Life at Home study by Deakin University's Institute for Physical Activity also discovered parents spent an extra 14.5 hours a week on their screens, when compared to data from before lockdown.
Some of that screen time can be replaced with nature exploration. Simply being outside with no other agenda.
7. Time in nature is more than just leisure time
Being outside in nature is critical to a child's health and wellbeing, not to mention our own. For some, it may require a gentle shift in thinking to increase time spent in nature. For example, doing things like walking or running outdoors can improve your mood, reduce feelings of stress and anger, help you be more active, and help you feel more connected to the world around you. The same benefits exist for children.
Also, anxieties about climate change and the environment can play a part on a child's wellbeing. If they are feeling strained by issues relating to the environment, spending time connecting with it can be helpful. Get involved with conservation groups and campaigns to help protect the natural environment.
8. Develop a green thumb
If you have the space, help your child plant a garden. This could be a few vegetables or blooming flowers. Gardening is a wonderful way to connect to the earth, but also teach your child about food and the stages of growth.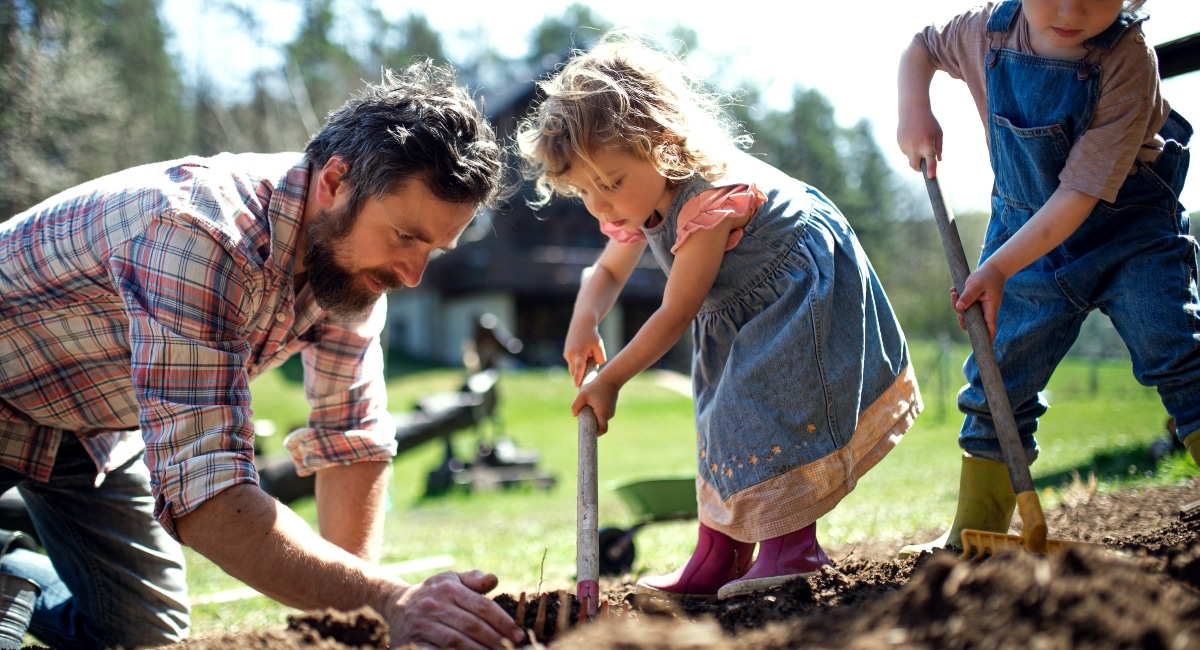 9. Stare into space
There are observatories and planetariums in Brisbane, on the Gold Coast and at the Sunshine Coast. Check the operating hours, book your ticket and get set for some stargazing. Alternatively, grab a blanket, some binoculars or a telescope and head out into the backyard at home. Looking up at the stars highlights just how small we are in the scheme of things. Use your gazing as an opportunity to chat to your child about the wonder of the universe.
10. Get involved
Encourage your child if they are interested in protecting and preserving the environment. You can do this by encouraging them to look after a local park or play area. Getting them involved in a local community group with the goal of land care and conservation is also an option.
Junior Landcare is one such organisation dedicated to giving children the opportunity to play active role in ensuring the safe future of their environment. The Australian Conservation Foundation also has groups in south-east Queensland. Crikey! Your child might also be interested in joining the Irwins as a Wildlife Warrior, supporting wildlife and wild places nation-wide.
---
You might also like…
10 nature-based activities you can enjoy without having to leave home