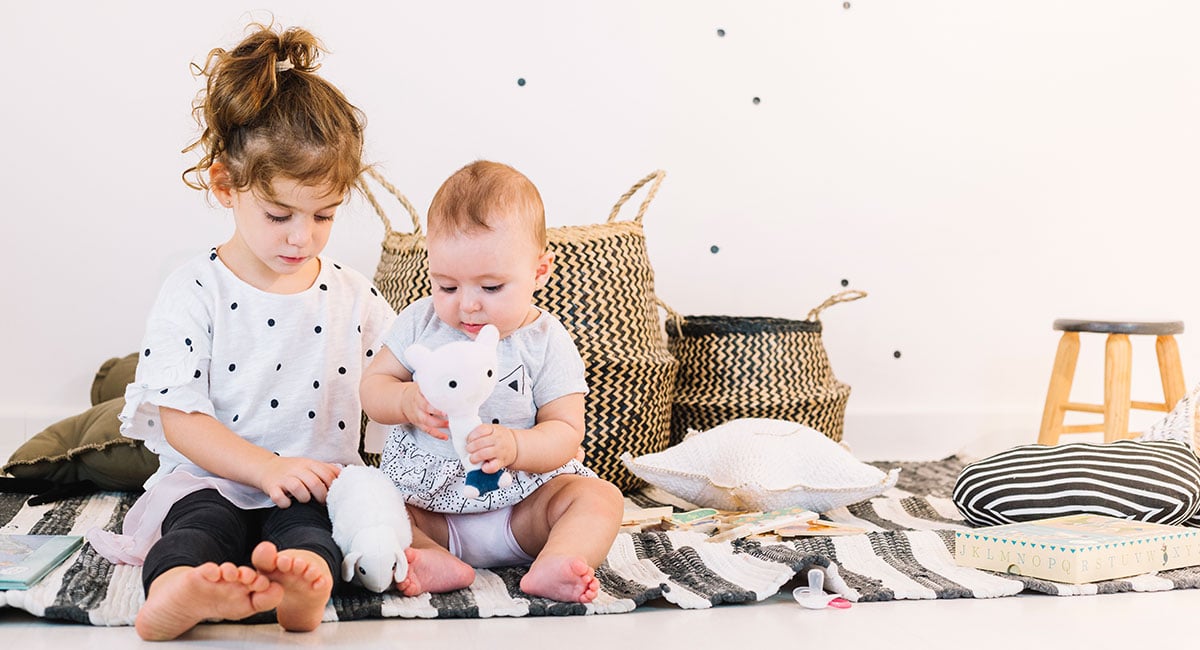 Activities
The power of the Playgroup
The early childhood years can be an incredibly isolating time, when many new mums struggle for connection and understanding. We chat to Ursula Smith, coordinator of mothers' programs at Lifepointe to find out more about the amazing community of new parents growing from their playgroup.
What mothers' programs do you run at Lifepointe?
We have a range of programs for anyone with a 0–5 year old. We have Mainly Music, which is a great program for kids to be engaged, entertained around the fundamentals of music. And we have our very popular Lambs at Play playgroup which is an open-door playgroup for 0–5 year olds.
We like to make sure all our parents are well known, and if they have any needs the church will try to fill those needs. We might do meals, food hampers… anything that helps to fill those gaps in this season of their lives. We know how challenging the early childhood years can be and we don't want you to do it alone.
Tell us about Lambs at Play
Lambs at Play started around 10 years ago as a small playgroup one day a week, and grew organically to now be three days: Monday, Tuesday and Wednesday. We have a great mix of families – mums, dads, some grandparents. It's an open door for absolutely anyone; a safe environment that the kids love to come to, and where parents can relax, enjoy a coffee, and find friendship and connection.
Though initially playgroup is about providing activities to engage children, I also believe, it's about creating a place for adults to meet other adults in the same season of life – to build a network for support.
Thanks to our volunteers, we've created an environment that is really inviting and welcoming, where people can feel at ease and a place they can enjoy being. This doesn't happen by accident; the team works hard to ensure it's a place where everyone is included. We aren't a business and we aren't making money, rather we are building a community and want the community to know that we care about you.
Why do you think this is important for families today?
A big part of why we run Lambs at Play is that we find a lot of mums and dads feel quite isolated as new parents. Removed from the work place, it's a whole new environment and can be a huge adjustment. Playgroup is a place they can feel comfortable and express how challenging parenthood can be with other people that understand where they are at.
They are sleep deprived, frazzled, worrying whether they are doing it right! So, we set up a safe space to entertain the kids with toys, craft and playdough, to allow mums to chat and be themselves, and have someone ask how they've been.
Also, a lot of parents on the Sunshine Coast don't have family support – people move here often leaving extended family behind. It can be hard to meet people so this is a great place to break down those boundaries – the kids can't run off, parents can relax and easily start up a conversation.
What's your favourite thing about running the mothers' programs?
I love watching the mums connect with other mums, seeing lifelong friendships grow and develop over time. It's really exciting to see that happen organically – from where we have provided the space and time.
I also love to see the excitement on the children's faces – when you see a young child skipping in because they can't wait to get inside! With big smiles, they run off and they are at the home corner making cups of tea, or delving into the craft, just that pure joy and happiness.
I also love to build relationships with the families. We have families that have been with us for years – they start with us with one child and that child might now be at school, then they have one or two other children. It's lovely to see them all grow from a baby to school-age. I get genuinely sad when it's their last child heading to school and it's time for a family to move on. But it's wonderful to know that they have made friendships from playgroup that will continue with them into the next season of life.
Tell us a secret about yourself!
With a two-year-old and 11-year old and my work at Lifepointe I don't have much spare time, but a little hobby of mine is ballroom dancing! I love the music and movement, and when I go there, I'm just me. It's not about being a mum, a wife, an employee, I just put on my dance shoes and enjoy an hour or two of something that is purely fun and 'in the moment'. Ballroom dancing is probably a bit old fashioned and daggy but I love that I have found something that really excites me. Where no one expects me to be anything other than me. I think it's great to find that hobby you love, even if it is a little out of the box!
"It's an open door for absolutely anyone; a safe environment that kids love to come to, and where parents can relax, enjoy a coffee, and find friendship and connection."
Written by
kidsonthecoast