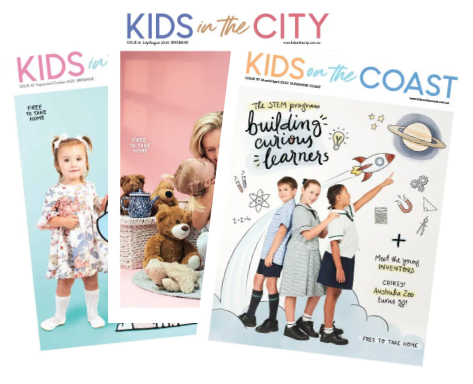 Kids & Parenting
Motherhood, comparison, and reaching crisis point
By Dr Nicole Highet
No matter how many baby books you read, or how many antenatal class you attend, for many people motherhood can come as a shock. With sleep-deprivation that makes your limbs ache, changes to your relationship and the relentlessness of caring for a baby, it's no surprise that so many women struggle to cope with various aspects of the transition.
And yet, according to research conducted by the Centre of Perinatal Excellence (COPE) with mums who struggled with anxiety and/or depression, 74 per cent of mums do not seek help when they are struggling with anxiety and depression until they reach crisis point.
While there are many reasons why mums suffer in silence, our research also demonstrates that often feelings can be compounded by comparing oneself with others – and feeling like you're just not measuring up.
If you've ever looked at another mother's Facebook photos and thought: "Why does her experience of motherhood seem so different to mine?" you're not alone. In fact, 60 per cent of mothers we surveyed said they didn't get the "baby experience" other mums seemed to get, leaving them feeling alienated.
A whopping 84 per cent of these mums also admitted that they feel a lot of pressure to be the "perfect mum". This pressure can come from many sources: social media, film and television – and can be stifling for those trying to find their identity as a new mum.
It's important to remember, however, that your baby doesn't need a "perfect" mum. In fact, decades of research have shown that it's more important to be "good enough". In today's social media saturated world, a world where motherhood is often presented in a heavily filtered and airbrushed way, it's also crucial to recognise that what you see presented online, is often only part of the story.
At COPE we're passionate about telling the full story – the joy, the fear, the sadness and the magic. To support both expectant and new mums in their transition to parenthood, we've developed a range of resources designed to inform, reassure and identify when further help might be required.
Our Ready to COPE e-guide, now available for mothers and fathers, delivers timely, evidence-based advice and information throughout pregnancy and during the first year of bub's life. The guide, which comes in fortnightly instalments via email, takes mums and dads through the emotional and mental challenges of pregnancy and the postnatal period covering topics such as managing advice overload, preparing for birth, and identifying perinatal mental health conditions.
These topics – and more – are also explored in our new YouTube series: The Mum Drum. Also available as a podcast, The Mum Drum brings experts and parents together for real talk, a few tearsand a whole lot of laughter.
If you're interested in finding out more about our work, visit our website www.cope.org.au
To sign up to our Ready to COPE guide visit: https://www.cope.org.au/readytocope/
Subscribe to The Mum Drum here
Join our Facebook community here
---
RELATED:
The shock of becoming a new mum
5 simple tips for a (mostly) comfortable pregnancy
Care in the postpartum period