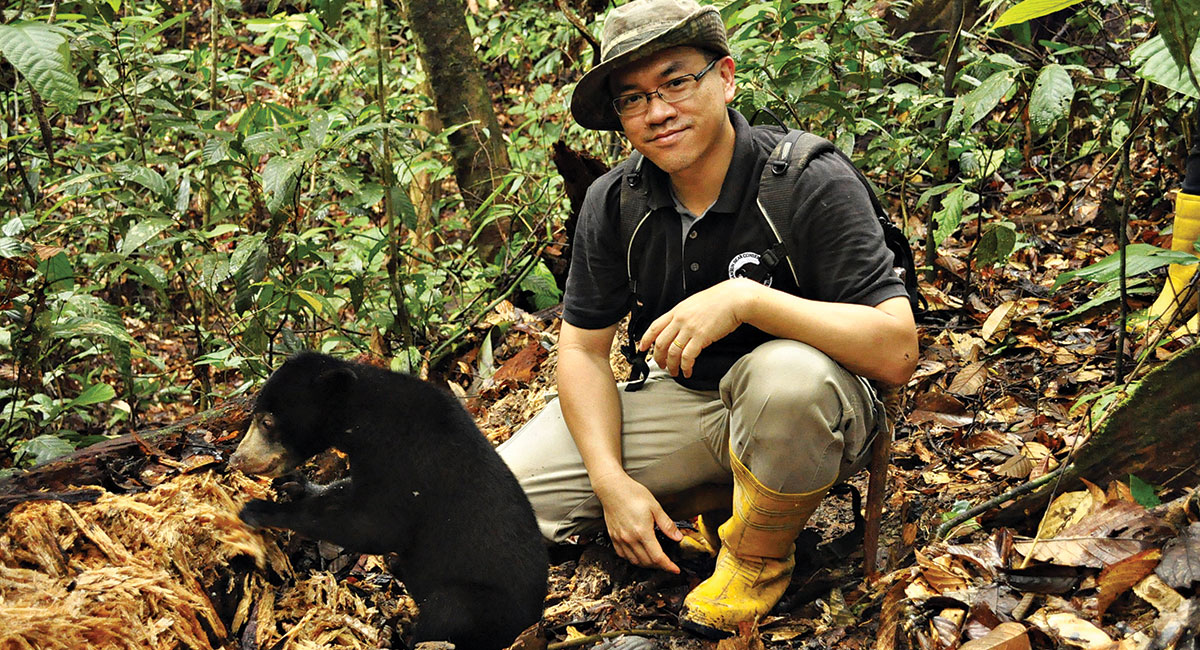 Nature IS nurture: Connecting your kids to the environment
It was Boxing Day 2012. I had taken my young daughter, Amber, to Borneo with the aim of seeing a critically endangered orangutan. Sadly, I knew these primates may be extinct before she reached my age. We hunkered beneath my umbrella in a tropical downpour, our gaze captivated by our hairy cousin on the wooden platform before us. As we watched, he reached for a rainforest branch, broke off a twig of broad leaves and fashioned his own shelter. It appeared that he was equally as frustrated with the weather. My dreams of seeing orangutans swinging from vines was dashed, along with his wish for an uneventful banana lunch. I glanced around at the other 40 or so humans huddled in a heap and smiled. "Who do you think is watching who?" I asked Amber.
"How was the orangutan feeding?" asked our hotel concierge as we dripped our way across the lobby. I wiggled my outstretched hand in the universal signal for mediocre, and indicated we would try again tomorrow. "Maybe you should call Dr Wong," she said. "He runs the sun bear centre, but it's not open to the public yet."
Early the next morning, I reached for the phone and put on my best journalist voice. Little did I know, my conversation with Malaysian ecologist Wong Siew Te would change my life… and his.
On that first momentous day, as Amber and I delighted in seeing the sun bears swinging from vines 40m in the air, I was astounded to learn that sun bears are even more rare than orangutans. The chance of any grandchildren I may have seeing them outside of a zoo is slim, at best.
Sun bears are prized by poachers for their body parts—most notably their gall bladder, which is purported to have medicinal properties. When mothers are killed, their orphaned offspring are sold into the illegal pet trade. When the Sabah Wildlife Department rescues or confiscates sun bears, they send them to Wong at the Bornean Sun Bear Conservation Centre. Wong spent 25 years studying the smallest of the world's eight bear species, before creating this extraordinary facility. It now houses over 40 bears and his goal is both education and rehabilitation. Wong knows more about sun bears than anyone else on earth.
"If I don't try to save them," he said, "how can I expect anyone else to do it?"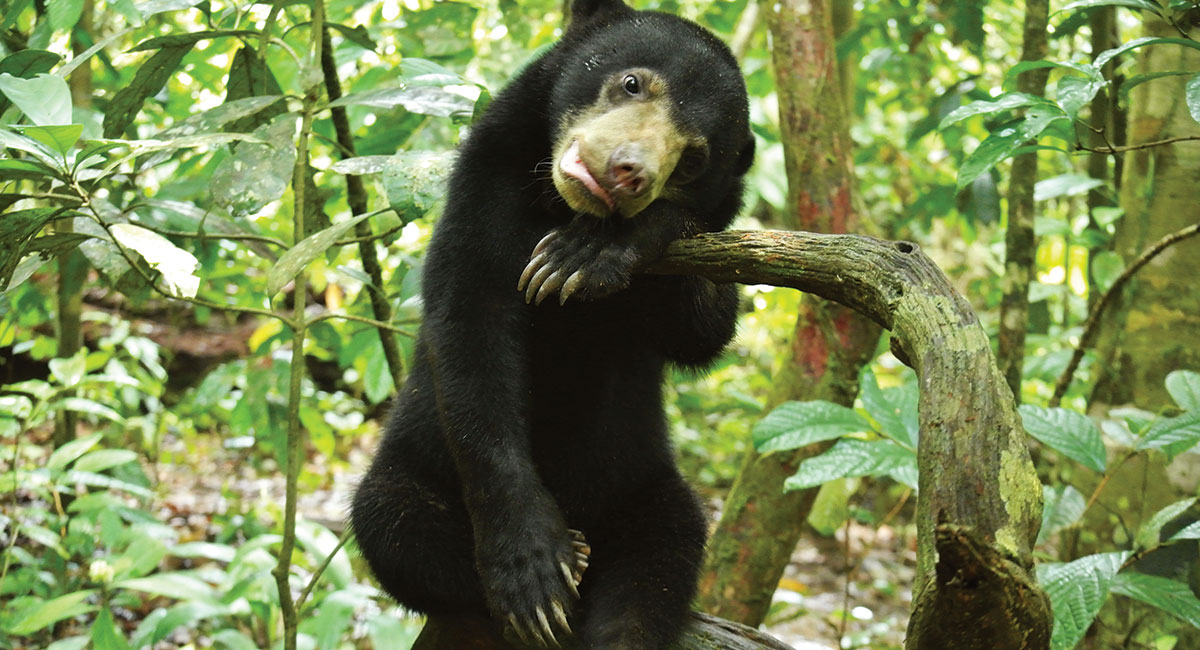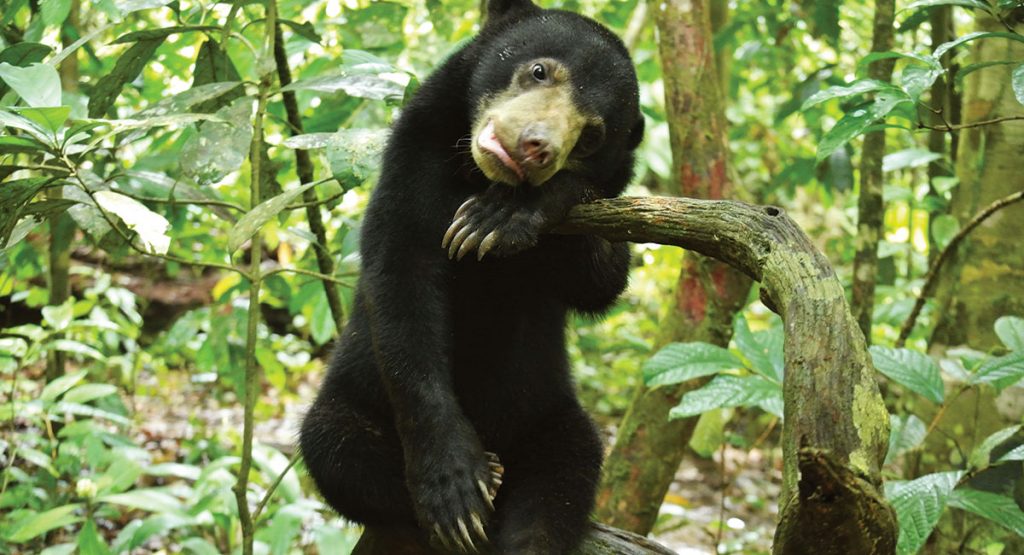 With Wong's rhetorical question hanging in the rainforest humidity, I asked what I could do to help. "Do what you do best," came his reply. Those five powerful words have been the architects of my last decade. As part of that adventure, I have come to know that if we don't reignite a connection between children and the natural environment, sun bears (and the other creatures with whom they share a habitat) are doomed.
The most recent part of my journey has been writing Wildlife Wong and the Sun Bear, the first in a series of chapter books with a difference.  In this age where parents struggle to drag their kids from screens, my aim is to reconnect the next generation with nature through books. It's a lofty goal and I need your help.
It's easy to become complacent as a parent. "I'm just a mum" is heard all too often at school pickup time. What we often forget is, as parents, the future is literally in our hands and we hold the power to influence the next generation.
As Babe Dioum said, "we will conserve only what we love; we will love only what we understand, and we will understand only what we are taught". As parents, we have been handed an opportunity to foster a love of the wild world in our children. With that in mind, I echo Wong's response to me and ask you to "do what you do best". With any luck, my books can help.
Wildlife Wong and the Sun Bear begins with a nonfiction narrative about my friend Wong and Damai, a tiny sun bear cub with an uncertain future. When we meet Damai, her mother has been killed by poachers. She is scared and alone. Wildlife Wong becomes her new mum. He teaches her to climb trees and dig for food. Before long, she joins a gang of new sun bear friends. Life is much better, but will Damai ever be a free sun bear again?
When children connect with the story, they learn interesting facts about sun bears and their rainforest home. They are then invited to conduct experiments and imagine themselves a scientist just like Wildlife Wong. With any luck, this may germinate a seed which grows into a future ecologist. To water that seed, each book in the Wildlife Wong series is linked to the online Wildlife Wong Kids Club with free experiment videos and a downloadable Nature Journal which helps them use what they have learnt to explore the natural world in their own backyard.
The first time I saw a sun bear, I knew I wanted to fight to keep them around. When I learnt their habitat also supports pygmy elephants, bearded pigs, macaques, clouded leopards, hornbills, orangutans and Sumatran rhinos, my blinkered view expanded. Since then, Sumatran rhinos have gone extinct in the wild.  Such problems are not unique to Borneo. Closer to home, there are over 150 endangered species listed on the Sunshine Coast Council's website alone. If we can work together to foster a love for natural things in our children, perhaps we can turn the tide.
Make a Cat Octopus toy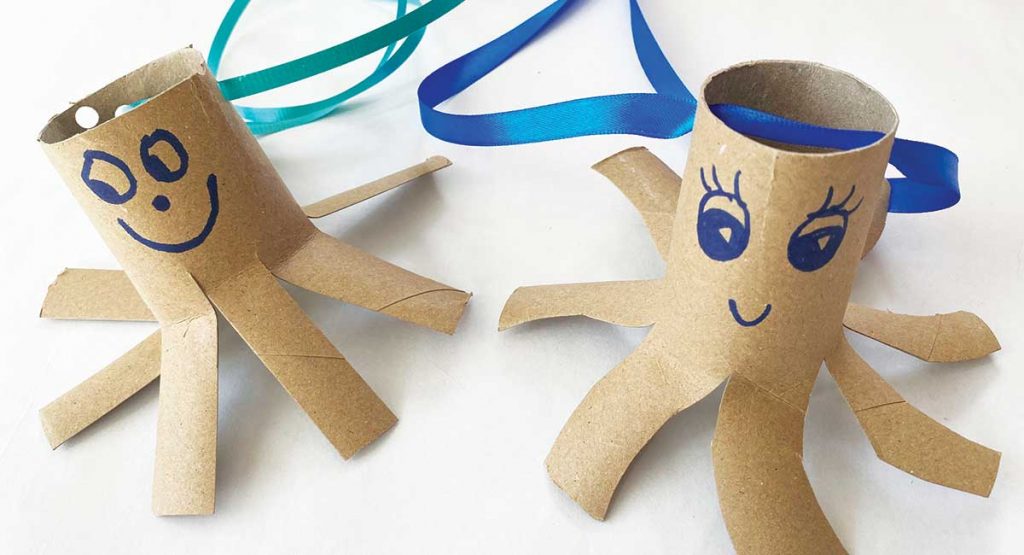 The sun bears at the Bornean Sun Bear Conservation Centre play in the rainforest all day. They come back to the bear house at about 4pm for their dinner. The bear keepers make toys for them, so they don't get bored in the evening. These toys are called enrichments. ANY animal who is left alone can get bored. Can you make an enrichment for your cat, or your friend's cat? Or how about making some for animals in the shelter?
You will need:
An empty cardboard toilet roll
A pair of scissors
Felt tip pens to decorate
A hole punch
Ribbon, string or wool
Steps:
Snip into the end of the toilet roll about half way
Do the same every 2-3 centimetres around the circle
Fan out your octopus's legs
Draw or paint a face on the top section
Fold the top together so you can make two holes with the hole punch at the same time
Cut about 1-2 metres (6 feet) of ribbon, string or wool
Thread the ribbon, string or wool through the two holes and tie it together into a loop
Hold the loop and jump the octopus around in front of your cat!
Raising Future Ecologists
Wildlife Wong and the Sun Bear is available through your local bookshop and all major online retailers. Dr Sarah Pye is available to present to school groups. Join the Wildlife Wong Kids' Club or contact Sarah at
www.sarahrpye.com
Written by
Kids on the Coast/Kids in the City