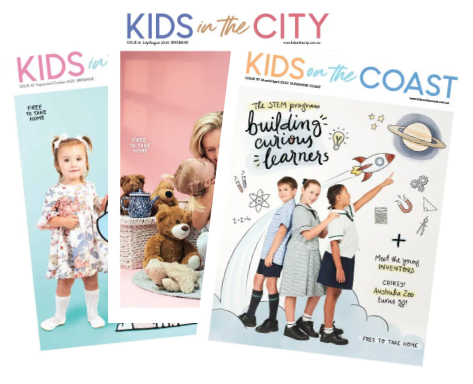 Family Tips
Baby not sleeping? Here's when to ask for help
Ask any new parent and one of the biggest challenges they talk about is sleep… or lack of it! It's natural for babies to wake during the night, after all their tummies are tiny. However, as time progresses and sleep deprivation kicks in, the holy grail of 'sleep through the night' is something that many parents crave.
There's so much conflicting advice out there regarding baby sleep. From routines to settling methods, many new parents have no idea which to try or where to start. You might try one thing and then switch to something else when that doesn't work… all the time you are getting increasingly exhausted and frazzled. You love your baby dearly but how can they also cause you sooooo much frustration?
Sunshine Coast parents Georgia and Chris Morley were at that stage. And eventually, after eight months of broken sleep, they reached out to Claire Andersen of Bubbasleep for help.
"We were desperate, sleep-deprived parents of a feisty, energetic 8.5-month-old who had never slept through the night. Isla was normally having two to five wake ups a night and only settling with milk, cuddling and jiggling back to sleep. As we are both shift workers in the health industry, we were running dangerously close to empty.
"We decided to have Claire come and do an overnight stay to help us regain our lives and sleep. Claire came at 5pm in time for dinner and bath time for Isla and watched our normal 'routine'. As Isla was waking for milk unnecessarily at night, after talking to Claire, we decided to night wean cold turkey.
"So, Isla woke as normal two hours after bedtime and we did a gradual retreat from the room. We started sitting beside the cot while she cried for 35 minutes and eventually put herself back to sleep. The next wake up was four hours later and she groaned and grumbled for 10 minutes only and slept through until 7am. Claire was there for the wake ups and gave us support, pointers and reassurance.
"The next day we continued with our plan with day naps, with new-found confidence. Isla settled herself to sleep in the cot without any help from us. The next night was even better. By night four, she wasn't waking at all and now sleeps 12–13 hours with no milk and no help from us.
"She now settles herself to sleep for naps and bed time, uses her comforter and dummy without us and we get a full night's sleep! The three of us are new people!
"She's much more calm and mellow as she's well rested and not running on adrenaline and over-tiredness. We text Claire when we need some help and she's all to happy the help.
"We've told all our sleep deprived friends to get Claire to help!"
Many parents can relate to the pattern that Georgia and Chris were in. With hours spent rocking, pacing, singing and patting trying to get a little one to settle.
"This cycle is not healthy for your baby, and not healthy for you," says Claire. "But it can change!"
As a certified baby and toddler sleep consultant, Claire offers tailored sleep methods to suit the family. Unlike the typical 'sleep school', her personalised approach is customised and provides comprehensive support throughout the whole process.
"I believe no two babies or families are the same, so I will evaluate your baby's current sleeping pattern and identify the source of their unsettled sleep and achieve your sleep goals in a very short period of time," Claire says.
However, Claire suggests reaching out for help before you get stuck in an unhealthy pattern.
"I recommend seeking help before you get to the stage of being at the end of your tether!" says Claire. "We can quickly achieve uninterrupted sleep for your baby and the whole family, so you can begin to enjoy your life as parents again."
---
To find out more about the services at Bubbasleep head to www.bubbasleep.com.au, or connect on Facebook.
---
You may also like…
Is your toddler experiencing sleep regression?