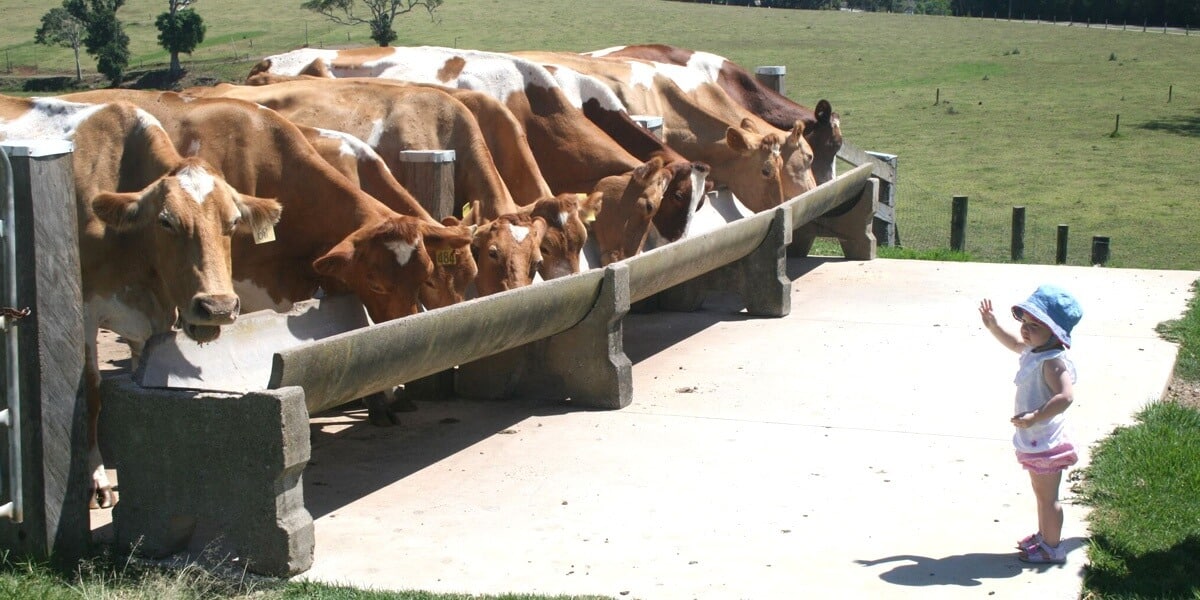 Attractions & Museums
Maleny Dairies
Maleny Dairies Farm and Factory Tours
And Tractor Rides
10:00am, 11:30am, 1:00pm & 2:30pm
Monday-Saturday (Closed on Sundays and public holidays)
$11 per person for anyone over 2yrs
Come on one of the farm and factory tours and learn all about the process of milk from the cow to the bottle and everything in between! You can expect to get up close and personal with one of their Guernsey gals, meet the calves and get your hands dirty feeding the animals. (Tip: THe Springer's are fed at 10am so come along then to get involved). The two morning and two afternoon tours all include a visit to the dairy to see where the cows are milked. The cows are milked at 3pm so come on the 2:30pm tour if you want to see it in action! You also see the factory where the milk is processed and then bottled. And of course the tour wouldn't be complete without sampling the range of award winning products. The tour is educational and great fun for all ages!
You may want to spend a bit more time on the farm to enjoy a coffee and let the kids run around. So bring a picnic or make use of the BBQ's. The choice is yours!
Farmer's Tractor Rides
Ride Times: 11:30am, 1:00pm, 2:30pm & 4:00pm.
Approx. 30 minute ride.
$10 pp, free for children under 2yrs.
Farmers are now offering tractor rides through the stunning Maleny landscape. You'll get to see the calves being fed, feed the emus and learn about the history of the local farming community. This fun new way to enjoy the farmland is open to all ages. Please call 07 5494 2392 for more information.
*All children under 10yrs must be accompanied by an adult.