Egg-stra, egg-stra… it's time to fill up that calendar with some fun activities for the kids!
There's a basket-full of Easter fun in store for the 2021 Easter school holiday. Here are our favourite activities happening in and around Brisbane.
On the Move
Daily
Ipswich Art Gallery
Designed specially for children and families, On the Move is a highly engaging exhibition that offers hands-on discovery of incredible journeys, unique inventions, amazing vehicles and intrepid explorers across the county.
Discover how transportation works in busy cities and how fuel choices you make can have a positive impact on the environment. See how transport modes have evolved over time – the trials, the failures and the successes. Develop your fantasy trip, fuel up at the servo, craft your dream machine and build a vehicle for the future from Lego® and test it on a futuristic city track. … READ MORE
Easter Holiday Express Trains
2 to 5 April
Historic Gympie Station, Gympie
Hop on board the Mary Valley Rattler for special Easter departures over the weekend, from Good Friday to Easter Monday!
Enjoy an egg hunt in Amamoor and Steam Man Adventures at the Rattler! Make sure you arrive early and meet the drivers before you hop aboard and make your way out to Amamoor.
Discover the romance of the railway through the scenic Mary Valley. Book your table at the popular Rusty Rails Cafe for breakfast or lunch or buy take away treats to enjoy on board. FIND OUT MORE
Kingfisher Bay Resorts popular Junior Eco Rangers program runs every school holidays in addition to the resort's regular weekly What's On Guide activities. This year's Easter School Holiday Program is filled with outdoor activities. Kids of all ages love these interactive wildlife experiences that create a greater connection to the environment of Fraser Island. … READ MORE
Unleash Your Free Spirit @ BOUNCE
To 18 April
Bounce Inc, Tingalpa
BOUNCE is the perfect place to get active, have fun and unleash your free spirit these school holidays.
The trampolines, padding and airbags create the perfect freestyle playground to develop and practice your skills. Whether you're trying to master your first flip into the Big Bag or learning how to run The Wall, it's the ultimate environment to get a taste of Freestyle. … READ MORE
School Holiday Fun at V-Golf!
2 to 18 April 2021
V-Golf, Boondall
Looking for a school holiday activity that both you and the kids will love? Or the perfect venue for your child's next birthday party?
V-Golf is the perfect venue! The 18 hole mini golf course has been designed with many natural features, including rocky terrain, pine posts, boulders & lush plants. Kids will love experiencing mini golf outside, with plenty of shade sails covering most of the course.
The holes vary in difficulty, which means the fun isn't just for the kids! The course has been created to challenge serious putters and is perfect to practice your short game. FIND OUT MORE
Free School Holiday Activities @Adderton
2 to 18 April 2021
Adderton: house & heart of mercy, Brisbane
There's loads of fun and free activities at Adderton: house & heart of mercy!
Take a tour of Adderton: house & heart of mercy with Fruit Salad the Convent Cat guiding the way in a beautifully illustrated activity book. Fruit Salad's trail leads you to Mini Mercy where there is more fun to be had.
Create your own colour-filled and fruity-liscious hat to wear as you continue your adventure around Adderton. All materials and templates are provided for kids to add their own fruity flourish.
Kids will love pretending to create fun and fruity dishes at the kitchen in Whiskers Café and delighting their 'guests' with suitably scrumptious concoctions! FIND OUT MORE
Family feasting at Little Cooly
3 to 18 April
Little Cooly Pizza Pasta Bar, The Strand at Coolangatta
Visit Cooly's newest pizza pasta bar, Little Cooly, with a fun twist these school holidays!
Perfectly perched on level one of The Strand at Coolangatta, Little Cooly is open 7 days from 11.30am till late and has a laidback vibe perfect for families with children of all ages.
From handmade pasta to hand-stretched pizza, the affordable and family-friendly menu shines a light on local produce and brings together texture and taste in a true 'Cooly' way.
The real attraction though is the dessert menu with sweet ice cream sundaes piled high with a kaleidoscope of crazy concoctions including caramel popcorn, lime jelly, Kit Kats and fruit tingles. For a limited time only, treat your little bunnies to an Easter Super Sundae choc' full of chocolate treats. FIND OUT MORE
Iceworld School Holiday Public Sessions
5 to 16 April
Iceworld Acacia Ridge & Boondall
Weekdays during the Easter school holidays, Iceworld will have two public session times during the week. Online booking are essential due to demand and restricted numbers. FIND OUT MORE
Protest Poster Printmaking
7 to 8 April
Adderton: house & heart of mercy, Brisbane

Use paper, ink and stamping to make a boldly coloured protest poster to tell the world what you care about. Share your message for positive social change and be inspired by the practice of protest poster art. FIND OUT MORE
Kids Collective School Holiday Fun
8 & 15 April
South Bank Parklands
There's plenty to do at South Bank Parklands on any given day, but Thursdays are a must for kids aged up to five. That's because Kids Collective, a series of free children's activities, is on from 9am-1pm. Every Thursday, the workshops will be split into 45-minute sessions, taking place at 9:00am, 10:00am, 11:00am and 12:00pm.
Activities change every week, so you can hone your child's existing skills or teach them something new! They can paint a masterpiece, chase a soccer ball, learn to dance, unleash their super-hero powers and so much more. FIND OUT MORE
Junior School Holiday Clinics
9 to 15 April
Golf Central Brisbane, Brisbane Airport
The Golf Central super fun Junior Clinics are back these Easter school holidays. Perfect for the aspiring pro and those new to the sport.
The Friday clinic is perfect for those just starting out in golf and the Thursday Clinic is perfect for those with golf course experience or those who've attended our Junior clinics.
Both clinics are run by PGA Professional Coach Quinton Howe. FIND OUT MORE
Mental Health & Wellbeing Holiday Workshops
12 to 15 April
The Resilience Revolution, PCYC Mt Gravatt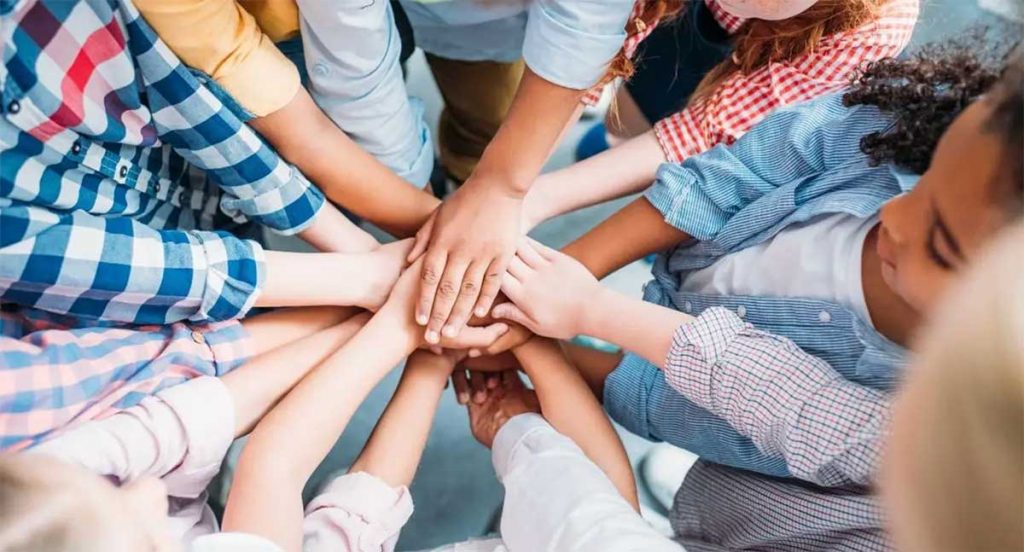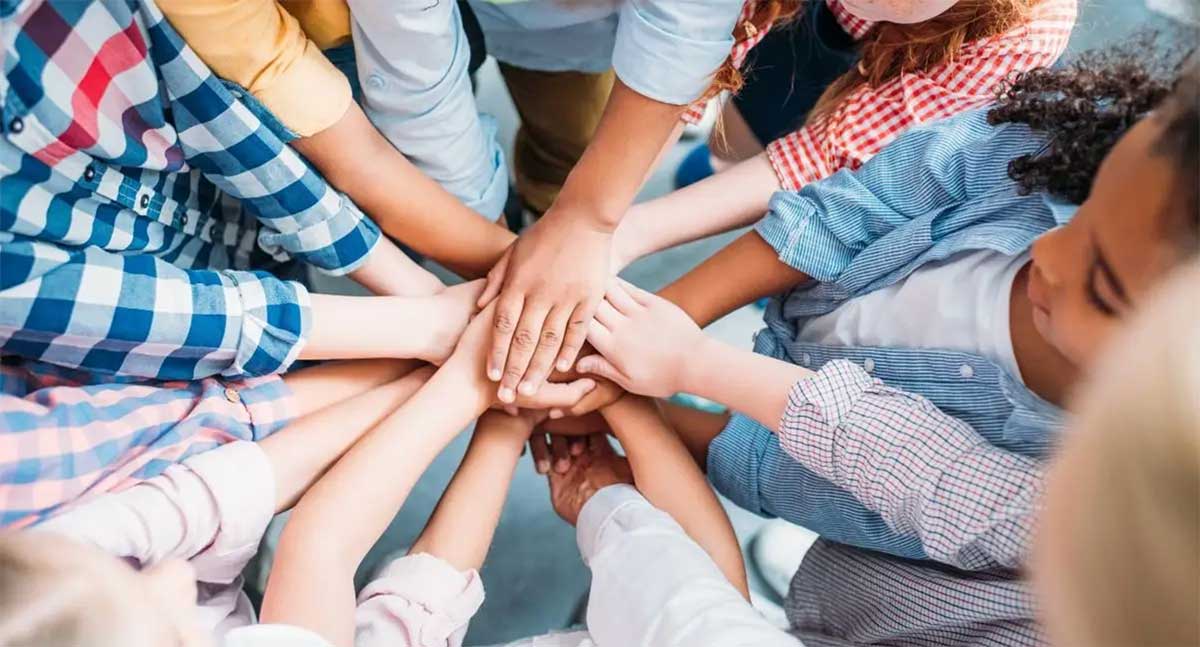 The Resilience Revolution is offering several mental health and wellbeing workshops this easter school holidays.
The Taming Tricky Feelings workshop is a practical workshop for all children 5-7 years.
Their Taking Control of Anxiety workshop is an empowering workshop for all children 8-13 years.
The Navigating Life's Challenges workshop is an empowering workshop for teen girls that will help your daughter to navigate the tricky teen years, teaching her practical tools to face the challenges and empower her to make positive choices for her life.
Workshops are followed by a free 30 minute parent information session. FIND OUT MORE
CLICK HERE FOR THE FULL 2021 EASTER SCHOOL HOLIDAY GUIDE
---
Heading to the coast this summer school holiday? Check out our Our FAV Easter school holiday activities on the Sunshine Coast and Top Easter school holiday activities on the Gold Coast.