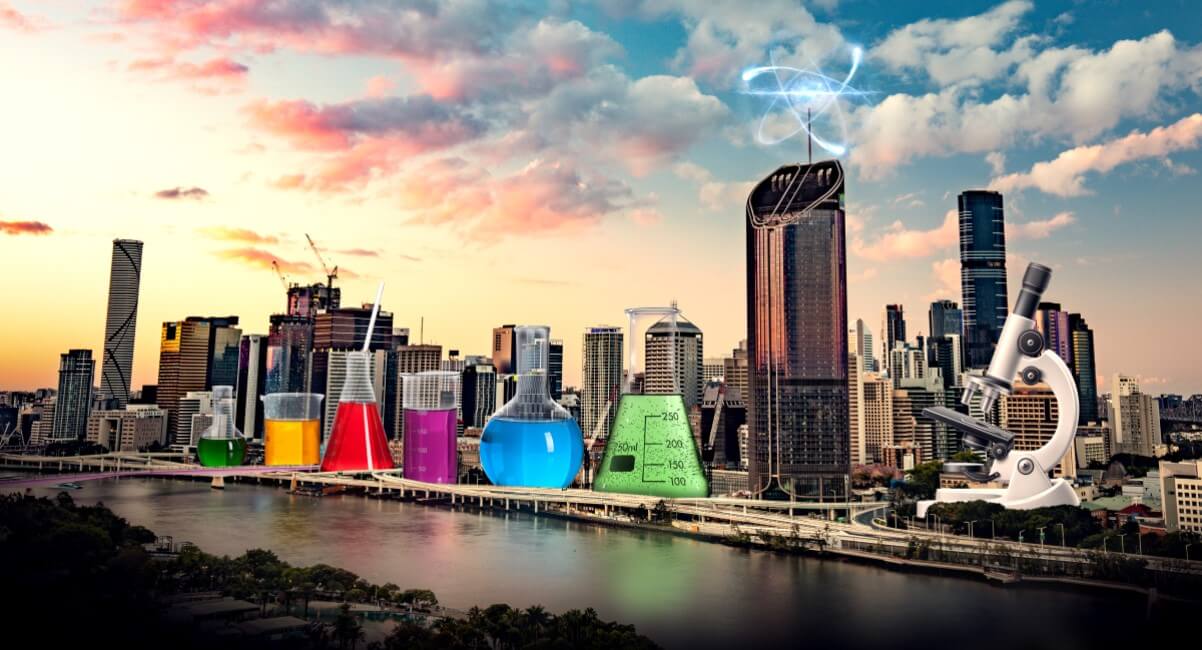 Attractions & Museums
5 activities your kids must do at World Science Festival Brisbane
**Due to recent flooding events in Brisbane, it is with great sadness that Queensland Museum Network has announced the cancellation of all in-person World Science Festival Brisbane events and the postponement of Curiocity Brisbane 2022.
However, there is a little good news! Queensland Museum Network and their partners are committed to bringing the wonder of science to Queensland and will offer a virtual program of events and activities throughout March to inspire and entertain.
********************************************************
World Science Festival Brisbane 2022, hosted by Queensland Museum, returns to Brisbane and regional Queensland. From March 9-13, you're in for a mind-blowing exploration of the truly phenomenal world we live in.
The theme of this year's Festival is 'Science, People, Heart'. The Festival will investigate how science, creativity and art are shaping a brighter world and humanity's willingness to embrace it. With more than 130 events, you'll be able to explore a dynamic mix of scientific surprises and fun discoveries.
There are free and ticketed events. You won't want to miss this supercharged science celebration! World Science Festival Brisbane is a must-do, family friendly event.
Kids will be inspired by real science. Explore and ask real scientists questions on health, space, palaeontology, maritime archaeology and more.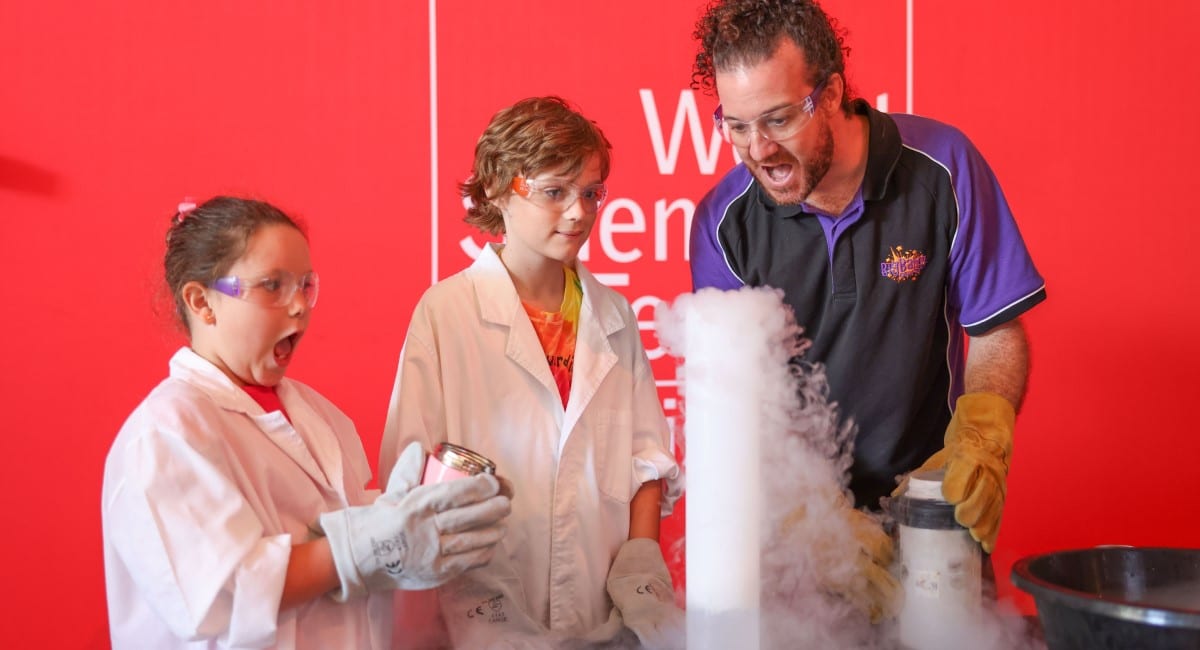 City of Science
World Science Festival Brisbane will stimulate curious minds when the city transforms into a City of Science. Events will take place from the parklands and cultural precinct of South Bank and the heart of the CBD, to the heights of Mt Coot-tha, the native bush of Oxley Creek, and a collective of local libraries called The Libratorium.
This free program for all ages includes celestial stargazing, lunchtime labs, treasure hunts, hands-on workshops. Enjoy fascinating discussions, nature walks, sustainable markets, pop-up entertainment, interactive science and art installations, and an intriguing web of creepy crawlies and crazy critters.
Over five jam-packed days, World Science Festival Brisbane will paint the city red for Queensland's most vibrant and dynamic celebration of discovery, innovation and creativity.
All events are free. Some require bookings, which can be made here.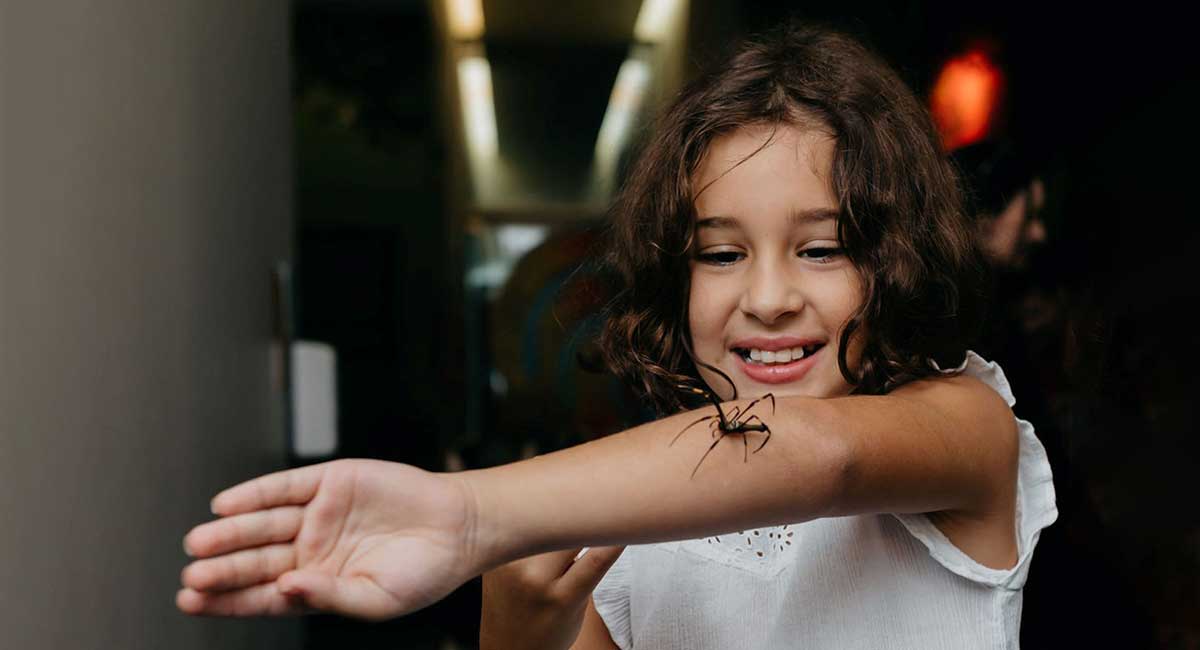 The Nucleus @ South Bank Piazza
Located in the South Bank Piazza, The Nucleus is the Festival's vibrant hub of science-tainment, teeming with fast and family-friendly fun and super sciency stuff for everyone.
Bring the kids during the day for what promises to be a memorable mix of science, art and culture in the pulsing heart of South Bank Parklands.
On March 12-13, the Nucleus will explode with a weekend of scientific shenanigans. Children's educator and entertainer Ranger Stacey and a stellar cast of the smartest, funniest and cutest scientists ever will assemble to present The Super Smart Slightly Silly Seriously Sensational Science Spectacular.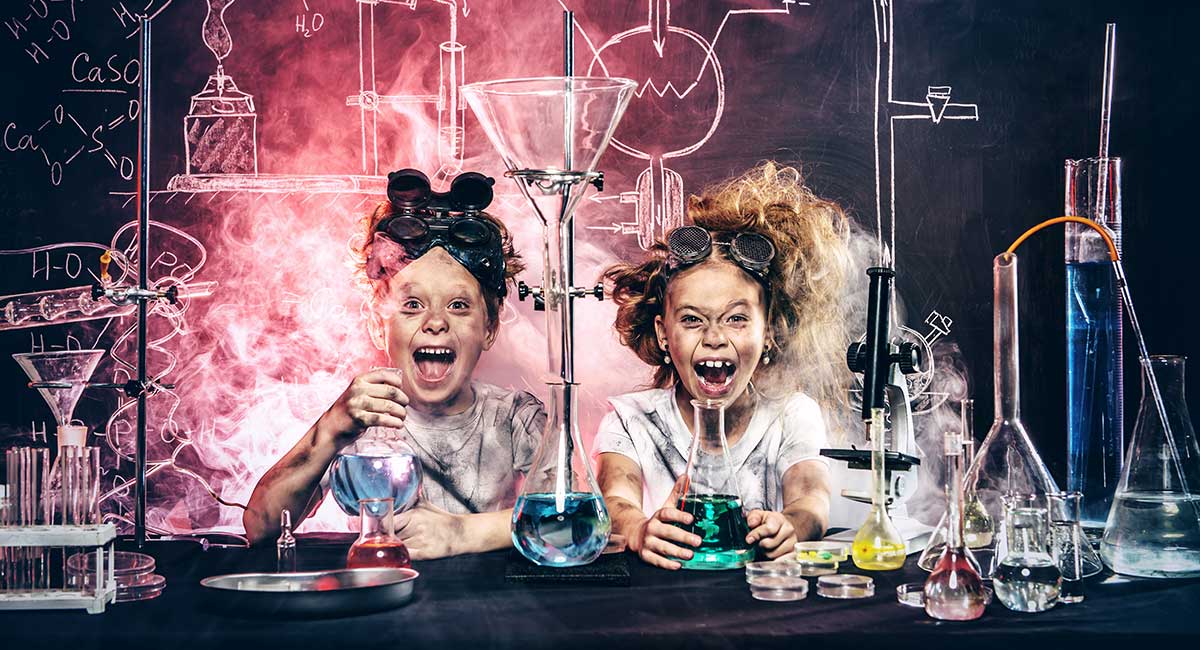 Griffith University's premier STEM program, Science on the GO! will perform wondrous experiments and mind-blowing demonstrations. Also featuring First Nations artist Tjupurru with his Didgeribone and Neridah Waters teaching the science of happiness through dance.
There will be plenty of animal antics and other interactive and engaging science stuff — all to the tune of kid's rock band Red Rocket 3.
Families looking for a fun day out with a side serving of all things science will love this stupendous science show!
Tickets required and can be purchased here.
Conversations & Talks
World Science Festival Brisbane 2022 has a wonderful program of talks and workshops suitable for kids.
Unlock the underwater mysteries of the ocean, with Queensland Museum's Senior Curator of Maritime Archaeology Dr Maddy McAllister in her workshop Shipwrecks and Underwater Worlds.
Australia's most loved scientist, Dr Karl Kruszelnicki, will be hosting a free Smart Snacks session, where he'll answer your burning questions about life, the universe and … anything really.
If you have a keen palaeontologist in the family, the Digitising Our Ancient Dinosaurs: Museums In The 21st Century workshop on March 12 will be of interest. Combining state-of-the-art technology with ancient artefacts, Queensland Museum's digital initiative Project DIG brings to life some of the magnificent creatures that roamed the landscape of Queensland nearly 40,000 years ago.
Tickets required and can be purchased here.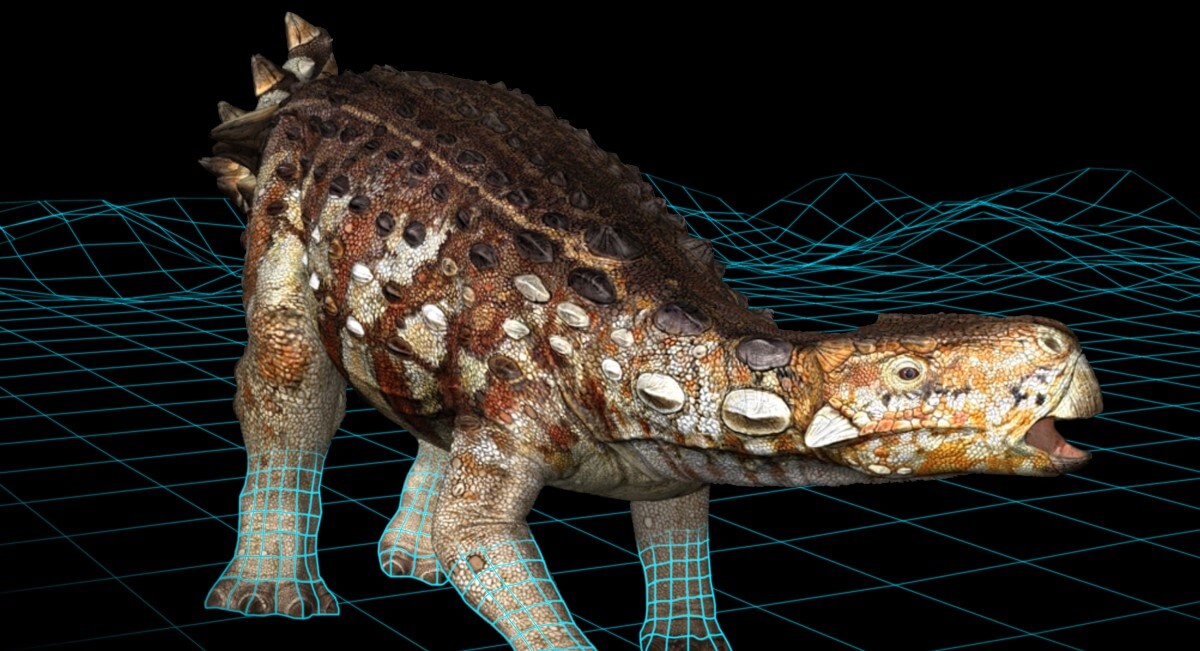 Curiocity Brisbane
Curiocity Brisbane is a key pillar of World Science Festival Brisbane 2022 programming. The 12-day celebration of science, art and technology allows visitors to let their imaginations roam free. From March 9-20, installations from high-profile artists that celebrate the connection between science, art and technology will help transform Brisbane into a world of discovery.
Free event, no tickets required.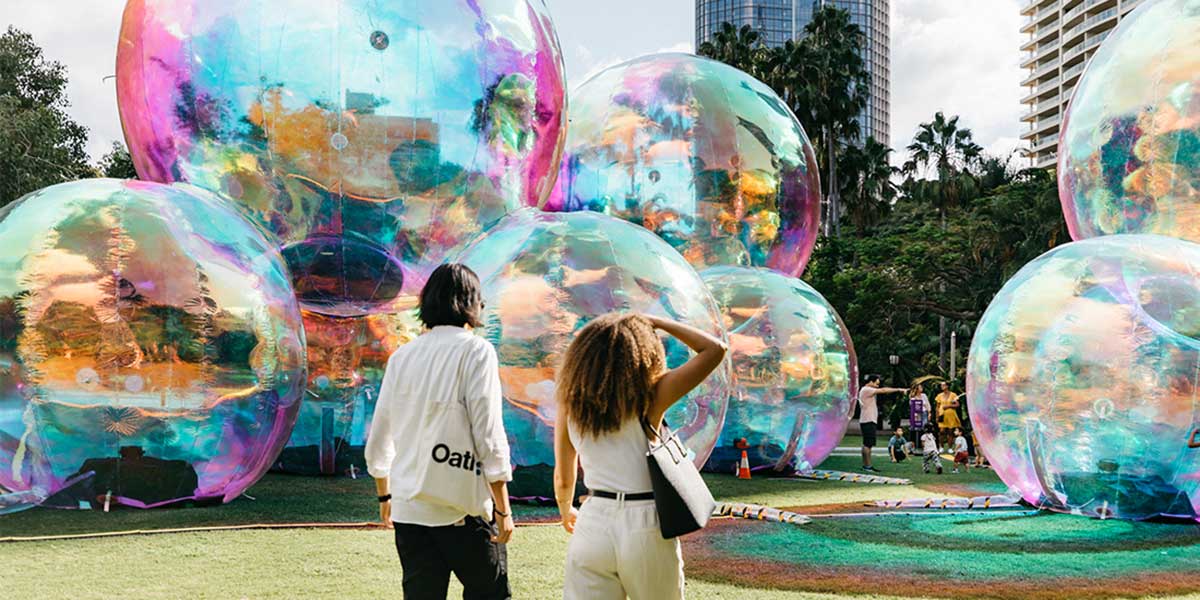 World Science Festival Brisbane Digital Program
Can't make it to Brisbane? Don't worry. World Science Festival Brisbane has an impressive digital program too.
Science is everywhere. In our homes, at our workplace and all manner of environments throughout our lives. Audiences can  engage with the wonders of science through the curated program of pre-recorded conversations available on the World Science Festival Brisbane website.
Free event, no tickets required.
Get social
Find more information about World Science Festival Brisbane 2022 at the website, www.worldsciencefestival.com.au.
Then, get involved in the conversations on social media:
Don't forget to use '#WSFB2022' for all things related to the Festival!