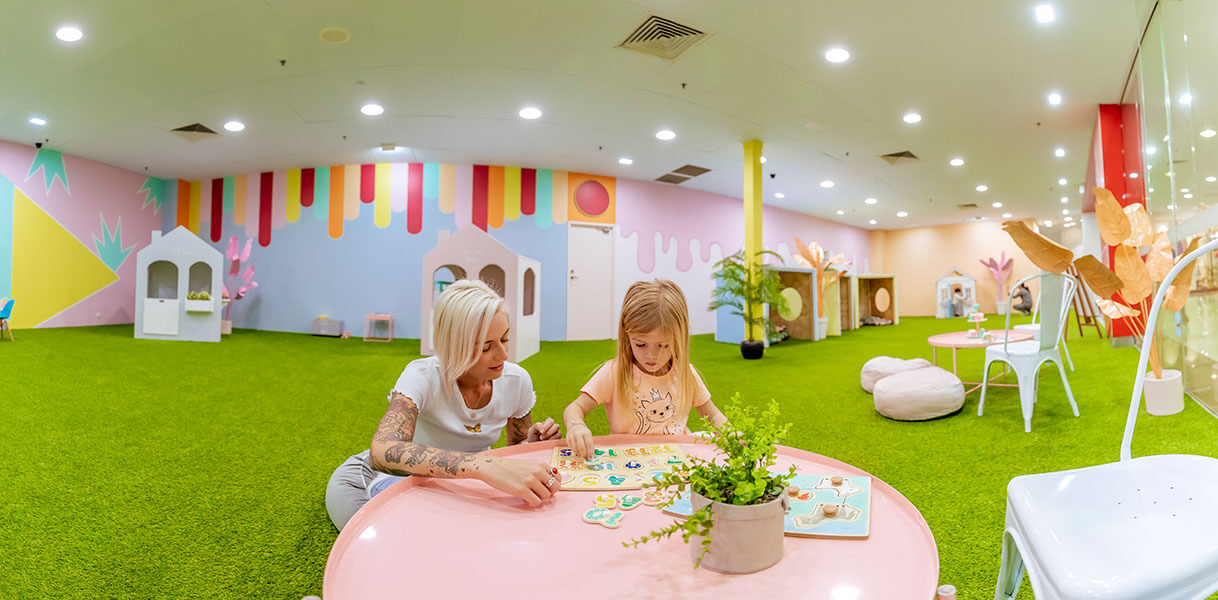 Places to Go
Australia Fair launches free children's playroom
Australia Fair has added another free community space to its offering with the launch of an indoor play centre that will bring smiles to the faces of children – and their parents.
The Playroom, which occupies 164sqm on Level 1 of the Southport shopping centre, includes three cubby houses and an assortment of wooden toys, books and games amid a colourful pastel décor inspired by San Francisco's renowned Museum of Ice Cream.
Targeted at 2 to 10-year-olds, The Playroom will also play host to Storytime and Craft each fortnight, with Southport Library staff to facilitate the sessions from 10am on alternate Wednesdays.
The initiative follows the launch of Book Swap, another tastefully decorated space that allows bookworms to exchange pre-loved books and relax in a quiet environment.
From seniors and students to young families, Book Swap gives the community a space where they can come together and enjoy their passion for reading in a quiet and relaxing environment.
Visitors can simply place their pre-loved books on the shelves or drop them at the customer service desk. Plus they can also find a USB charging station for people to plug in their devices or e-readers.