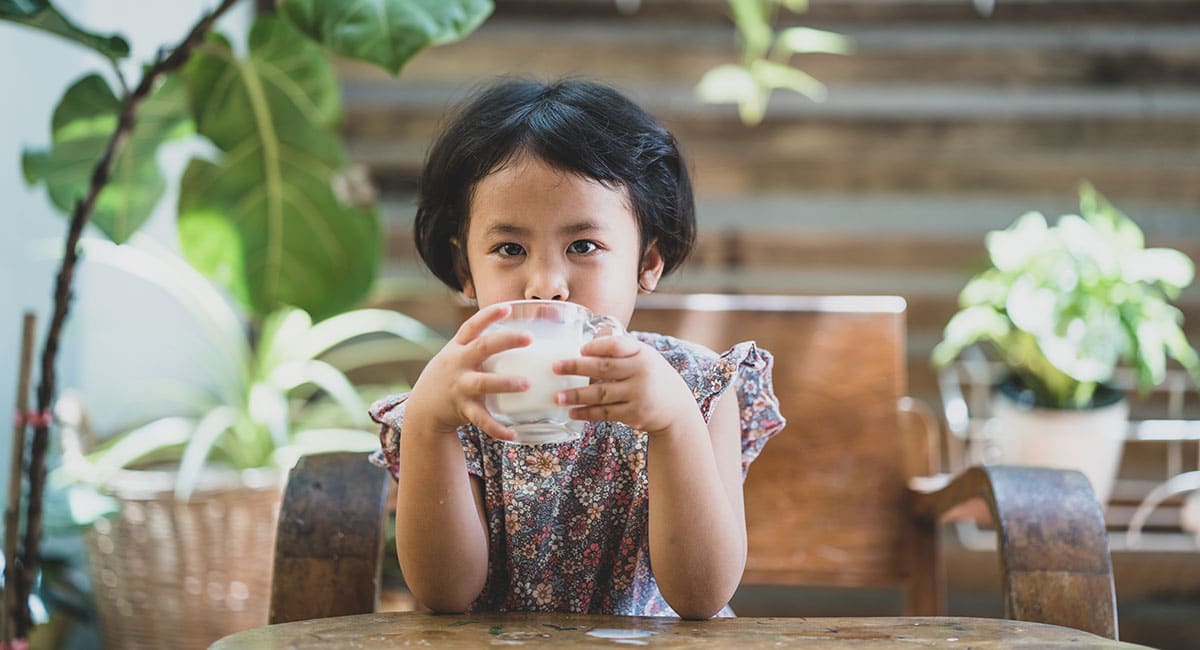 Food
Best places for a family breakfast in Burleigh
Burleigh is the new Byron, or so it says on the mugs at the newsagents. It's definitely a popular place to grab brekkie or brunch, especially on the weekends and school holidays. But if your kids are anything like mine, and don't understand the concept of waiting, particularly when hungry, the expectations and the reality of a brekkie or brunch out can be poles apart. Sometimes these busy breakfasts can be a stressful rush that leaves you $100 + lighter, with a touch of indigestion and that's if you were lucky enough to find a park.
These gems are all within a short drive from the centre of Burleigh Heads and are perfect for a brekkie or brunch out with kids in tow, read on to find out what sets these joints apart:
Drive from Burleigh – 3 minutes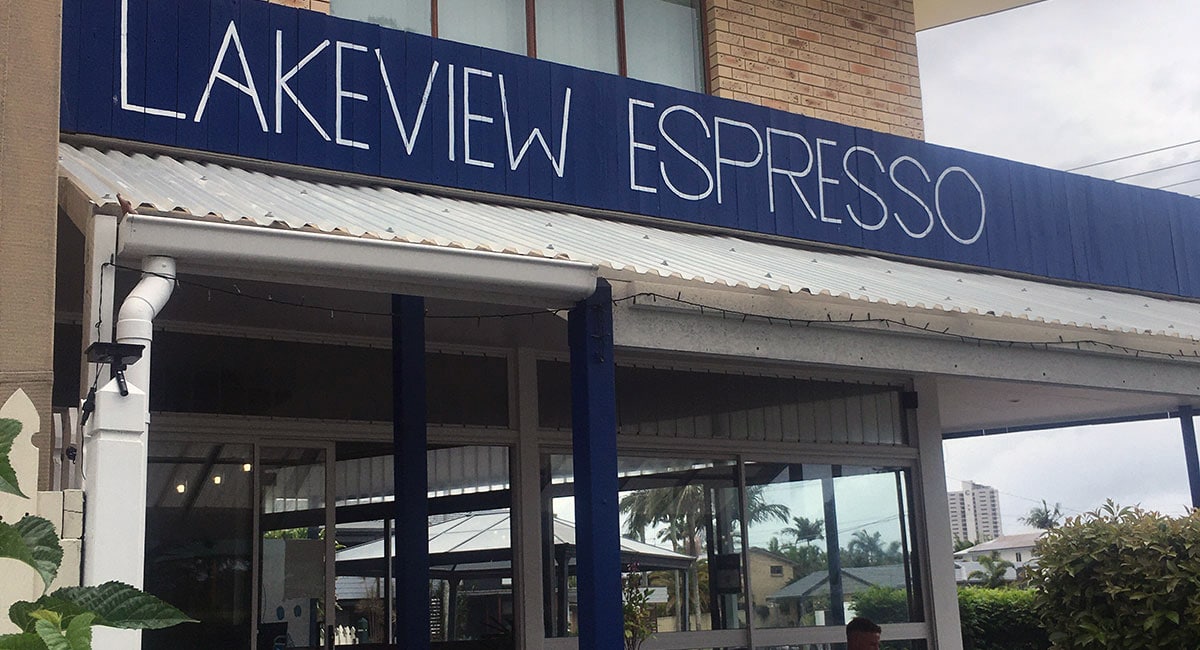 Nestled in a suburban haven a mere 3 minutes drive from the main drag in Burleigh Heads, Lake View Cafe sits opposite a park with a playground which overlooks Burleigh Lake. The park has trees to climb, a picnic area and a basketball court. Perfect for the younger members of your party to burn off some steam pre or post breakfast. There's ample indoor and outdoor seating and a menu that includes all the usual suspects including eggs benny and fritters alongside some left fielders like double baked cheese souffle and beef brisket ciabatta. They also have a small kids menu as well as cakes and pastries. Parking is available on any of the streets around the cafe.
Rollin' Pins Bakehouse – Shop 1,1073, 1077 Gold Coast Highway, Palm Beach, QLD. 4221
Drive from Burleigh – 9 minutes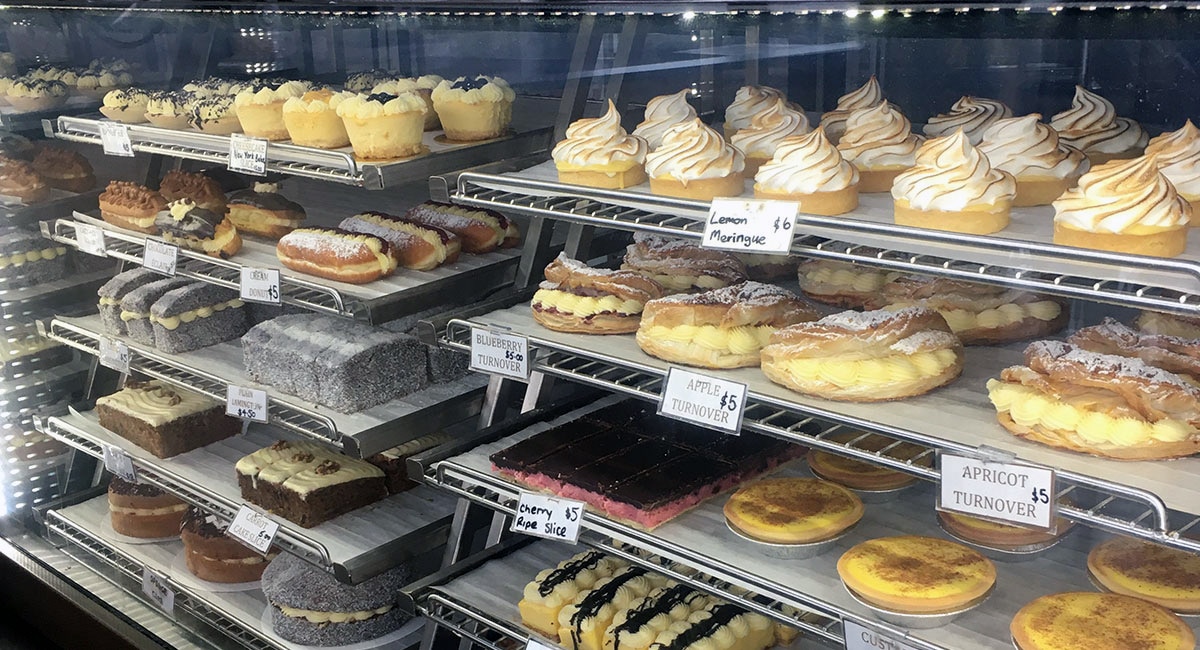 Don't let the fancy facade of the Sable Building fool you into presuming you know what's inside Rollin' Pins Bakehouse that sits at its base. They do have a full breakfast, brunch and lunch menu, but what you won't be expecting is on top of that it's also a large bakery with old school charm and prices to boot – beestings, lamingtons, pies and sausage rolls, sit beside vegan cookies and freshly made sourdough loaves, and of course, coffee.
A screen provides perfect viewing of the baker in action, rolling out swaths of pastry and lathering them in delicious layers of creme patisserie, chocolate, sugar or jam, leaving the kids enthralled (and drooling) for at least 10 minutes. Just 150 metres from the beach, it's great for taking a leisurely post brekkie beach walk while the kids run off that sugar high. You can park right out the front if you're lucky enough, or take a left turn and park on Palm Beach Av, Jefferson Lane or at the Palm Beach Surf Club before walking around.
Third Base – 3/24 Philippine Parade, Palm Beach QLD 4221
Drive from Burleigh Heads – 10 minutes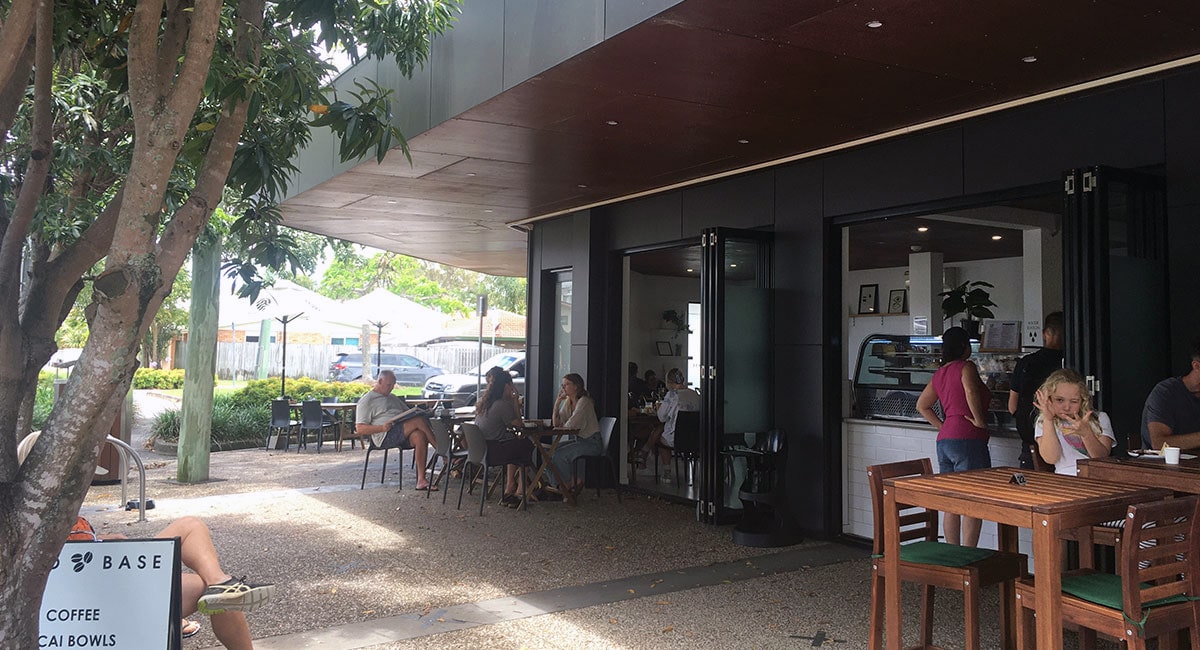 On a spacious corner spot, favoured by locals and shaded by trees on a quiet backstreet in Palm Beach, Third Base has a large, crowd pleasing menu with good coffee, and the best babychino in town (topped with hundreds and thousands WITH marshmallows on the side). For older kids there is a large drinks menu including milkshakes, juices and smoothies.
There's a massive playground around the corner that overlooks the lake in Laguna Park, giving you that all important leverage to bribe sitting still with a post brekkie play. Park for free on any street around the cafe.
Pasture and Co Cafe (just inside Currumbin Eco Village) – 2 Village Way, Currumbin Valley QLD 4223
Drive from Burleigh Heads – 16 minutes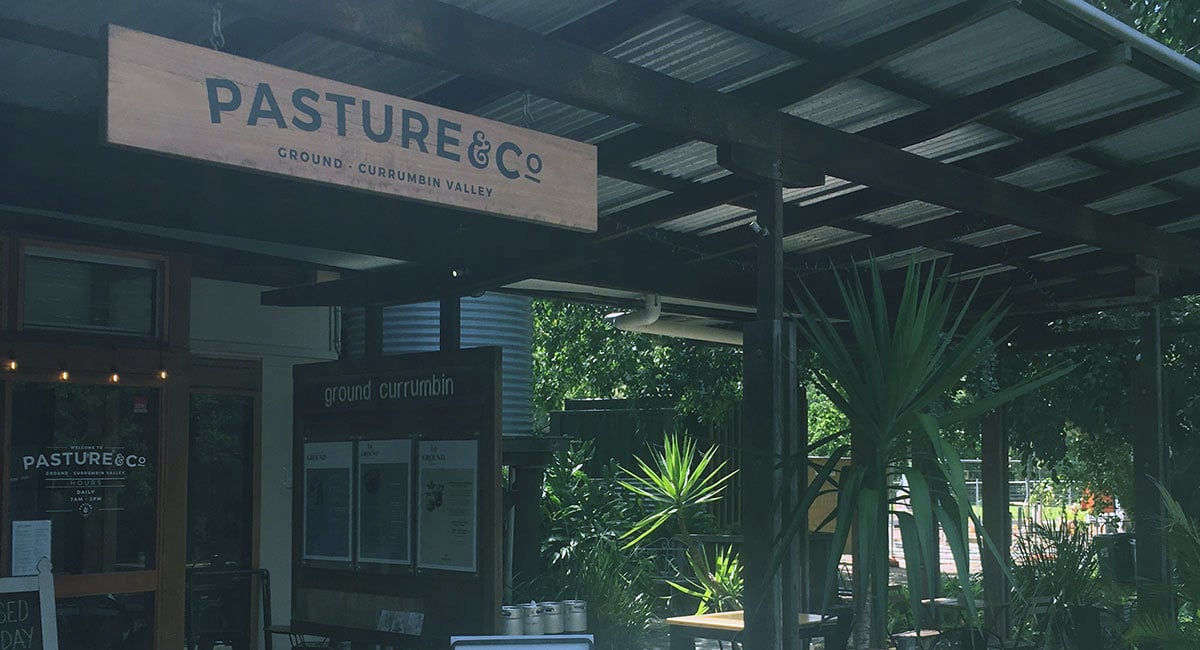 You may feel like you've made a wrong turn as you head down the winding country road, seemingly into the middle of nowhere before arriving at Pasture and co cafe. The cafe has a large indoor and outdoor seating area that blurs into a field within the Currumbin Eco Village – allowing for ample space for a run around. You may even catch a glimpse of the wild kangaroos that roam the area.
Varied and delicious menu, with gluten free, dairy free and egg free options, vegan and veggie options, including some kids menu items. Cakes and bakes, coffee and even wine and cocktails are served if you're not designated driver on the way back.
By Janet Stone
---
You may also like…
The best skate parks on the Gold Coast
11 fun playgrounds on the Gold Coast
A Gold Coast stay-cation for the whole family
Six new eco-conscious stores on the Gold Coast for World Environment Day
Written by
Angela Sutherland
After spending many years hustling stories on busy editorial desks around the world, Angela is now mum of two little ones and owner/editor at Kids on the Coast / Kids in the City. She is an atrocious cook and loves cutting shapes to 90s dance music.