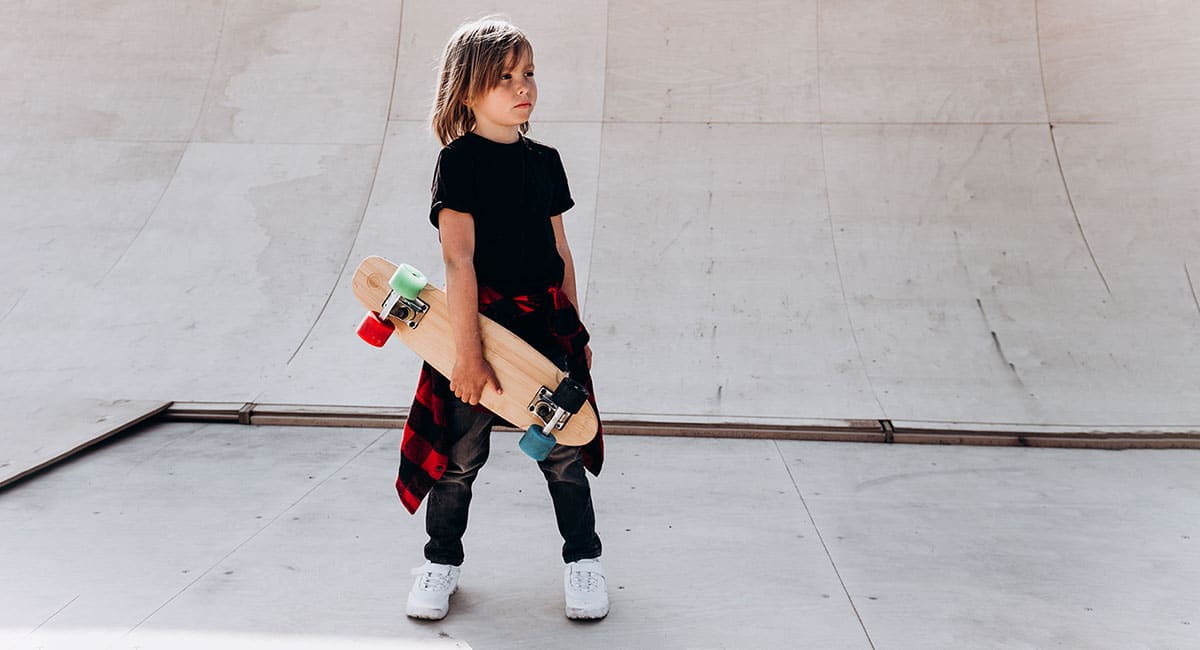 Activities
Best skate parks on the Sunshine Coast
Got a little skate grom at home who is busting to carve up a half pipe or nail that rail slide? Here are the best skate parks on the Sunshine Coast!
Alexandra Headland Skate Park
With an idyllic beachfront location, this is arguable one of the best skate parks on the Sunshine Coast. With two bowls and a variety of jumps, ramps and rails, it's a favourite hangout for skateboarders, scooters riders, roller skaters and BMX riders of varying abilities.
Baringa Skate Park
This skate park, located in Baringa Town Square, provides shaded and open areas with a combination of jumps, rails and ramps for skating enthusiasts of all ages.
Beerwah Skate Bowl
Located at the northern end of the Beerwah Sportsground, this shaded skate park has coping, spine and grind rails, a seven-foot half pipe with three entries, two grinding blocks, a fun box, three quarter pipes, a declining quarter bank, flat bank and ledges.
Bi Bli Skate Park
This location offers a smooth ride for skaters of all skill levels. Check out the wedge ramp, grind rail, quarter pipe bank, mini quarter pipe, mini triangular bump bank, declining quarter bank and coping.
Caloundra Skate Park
Located within the Caloundra Aquatic Lifestyle Centre this skate park is fully fenced and supervised by the centre's staff. The facility features grind rails, grinding block, a double launch ramp, five-foot three quarter bowl, six-foot three-quarter bowl, seven-foot three quarter bowl, two quarter bowls and three spines. Contact the Caloundra Aquatic Lifestyle Centre for entry prices and opening times.
Coolum Beach Skate Park
This facility is located in Tickle Park on the northern side of the Coolum Surf Club. It comprises a continuous bowl junior half pipe, grind block, slide rail, vertical wall drops, manual pod and pump feature. The majority of the skate park is sheltered by shade sails.
Dicky Beach Skate Park
Newly revamped, this skate park next to the campground is attracting crowds of skating and BMX enthusiasts. There are ramps, rails, grind ledges, bowls, quarter pipes, and lots more. There's plenty of off-street parking, toilet and picnic facilities too, as well as a playground.
Eudlo Skate Park
With its mix of street and skate elements, this park provides skaters, bladers and bikers with a smooth ride and plenty of challenges. There's a mini half pipe, bank flyouts, rails stairs and drops.
Kawana Skate Park
This facility located on the northern side of the Kawana Aquatic Centre in Bokarina features grind rails, two flat banks, declining quarter bank, banked half pipe, grinding block spine, mini three quarter bowl, triple hump and quarter pipe. Shade sails cover most of the skate bowl.
Kenilworth Skate Park
Perfect for a camping activity, this skate bowl is located beside the Kenilworth Show and Recreational Grounds. It features hips, banks and plenty of space to practise.
Landsborough Skate Park
This skate park is relatively small but has multiple elements to keep the beginner to intermediate skater entertained. There's a bowled corner, fun box, quarter pipe, flat bank and rails.
Mapleton Skate Park
The facility boasts two flat banks, two grind rails, a tabletop, a mini spine, two quarter pipes and a curved bowl. Incorporating a balanced mix of ramp and street elements, it's ideal for beginners and intermediates.
Mooloolah Sportsground Skate Park, Mooloolah Valley
This skate park is suitable for beginners, with ledges, rails, quarter pipes and flat banks.
Nambour Skate Park and Youth Activity Precinct
This award-winning skate park caters for all ages with a variety of skate and bike elements for beginner to intermediate. There are banks, ledges, rails, stairs and ramps, and right next door kids can enjoy a fenced playground, climbing structures and half basketball court.
Palmwoods Skate Park
Located adjacent to the Palmwoods Aquatic Centre, this skate park is within easy walking distance to shops and the train station. It has a range of skate elements that are ideal for beginners and intermediate skaters, with a large bowl, as well as banks, blocks and obstacles.
Peregian Beach Skate Park
This revamped park right next to the playground is great for all levels. It has a seven-foot main bowl, banks, transitions, blocks and stairs. It's well-shaded with plenty of surrounding green space for chilling out.
Yandina Skate Park
This park is renowned among skateboarders and BMX riders, with a halfpipe, banks, fun box and plenty more.
By Josephine Agostino
---
You may also like…
Sunshine Coast's best bike rides for families
Great bushwalks for kids on the Sunshine Coast
The best playgrounds on the Sunshine Coast
Winter weekend getaways on the Sunshine Coast
Written by
Angela Sutherland
After spending many years hustling stories on busy editorial desks around the world, Angela is now mum of two little ones and owner/editor at Kids on the Coast / Kids in the City. She is an atrocious cook and loves cutting shapes to 90s dance music.