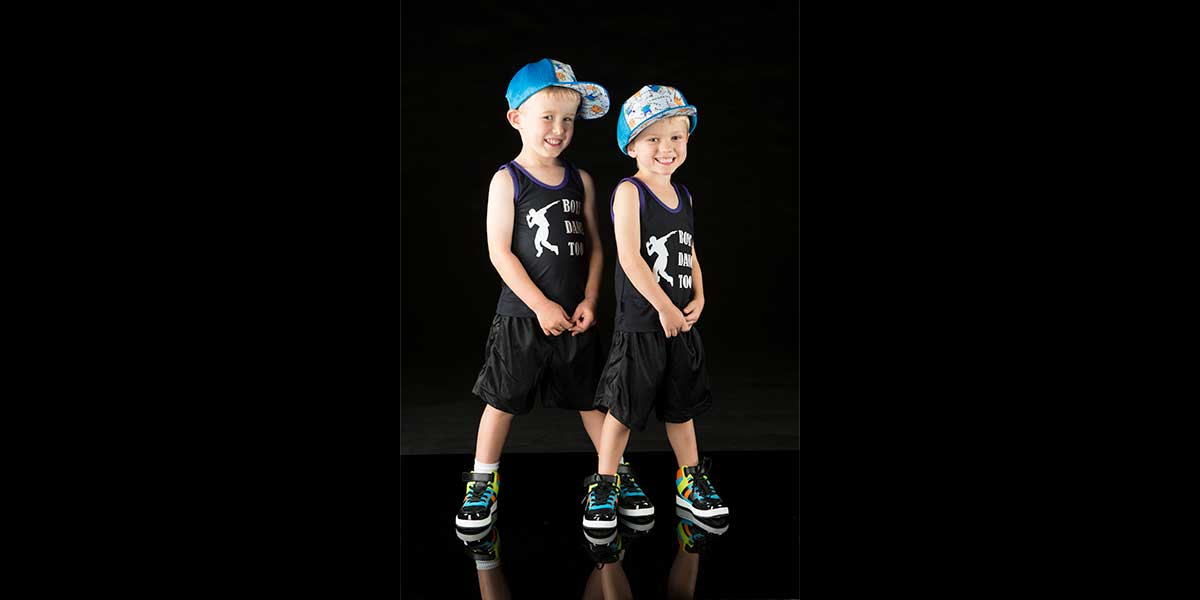 Activities
Helping your kids find their groove with dance
With a dance studio celebrating 10 years and four kids of her own, we chat to Amy Tucker from Amy Beccari Dance Studios to find out about why it's important for ALL kids to find their dancing feet.
Congratulations on Amy Beccari Dance 
studios turning 10! How far has the dance school come since you opened?
Yes, we are in our tenth year of business this year, and I am so proud of where we are at now! We've steadily grown over the years and now I feel we've really established ourselves as a leading dance school in the region. We have a fabulous group of teachers and two awesome studios in Mountain Creek that offer a wide range of dance classes to cater for boys and girls from two and half years old and up.
What tips do you have for families who are considering getting started in dance?
Just come along and have a go! There are so many styles it can be daunting to know where to start. We always offer free trial lessons for anyone wanting to try without any commitment. Kids can come trial as many classes as they like in whatever style they like! You can also jump onto YouTube and search different genres to help you find what you are looking for, or simply talk to us and we can point you in the right direction.
Choose a dance school wherethe classes all complement each other. 
We make sure that all our classes work cohesively, so students can do one, two or ten genres… it's up to you! Also, look for an environment where the kids and parents all look happy and confident.
Choose a school with great facilities. For example, we have a fenced, grassed area for little siblings to play in, which is invaluable to those families with several kids. We also have big viewing panels and a comfy waiting room, so the parents are catered for whilst the kids dance. Offering a family friendly space is essential.
What should families expect when starting 
dance classes?
Preschool dance classes are typically a gentle introduction to the basics of dance. For example, our Bambini Dancers class for under fives is a mix class of ballet and jazz to provide a solid foundation in dance. Once the students reach school age, they can choose from more specific genre classes. Again, take advantage of the trial classes, as most unknowns will be answered in those sessions.
Whenever a little one starts a new activity, communication is key. Talk to the instructor about any concerns or worries. If a child is unsure, parents can always stay in the studio and watch, and the viewing panels mean that Mum or Dad is still within sight if they do move outside the dance studio.
What's your favourite part of teaching dance?
The end of year concert is definitely a highlight for everyone! The kids get really excited, even the ones that are really shy or that don't like to speak in public. The concert really boosts their confidence and it's wonderful to see their love for dance really start to blossom.
How do you make sure classes are 
fun, whilst keeping kids learning and
 progressing?
For our little ones, the classes are all designed to be fun! I find that if you aim it at their level, they will enjoy it a lot more. So, in our Bambini Dancers, we don't just point our toes, we make it imaginative – by pointing our toes they sparkle and shine!
Once they get older, classes might become more serious, but only when kids are ready for that challenge.
How do you encourage boys to get 
involved?
We have a lovely group of boys that come regularly to our dance classes, and it's wonderful to see them growing and thriving.
It might not be the first activity parents think of for boys, but once they get started they nearly all want to stay! Often just trying a different style is enough to get them in the door – boys often love Hip Hop, Acrobatics and Tap. So, I'd encourage all parents to bring their boys and girls along to a trial!
When do you take enrolments?
Most families enrol for the start of the school year, so we are organising our 2020 lists now. Some classes are very popular, so it's worth filling out an enrolment form to hold the spot. Once a class is full, we start a waiting list.
---
RELATED:
Preschool sport on the Sunshine Coast
Billy Slater and his fun new preschool kids program
Written by
kidsonthecoast