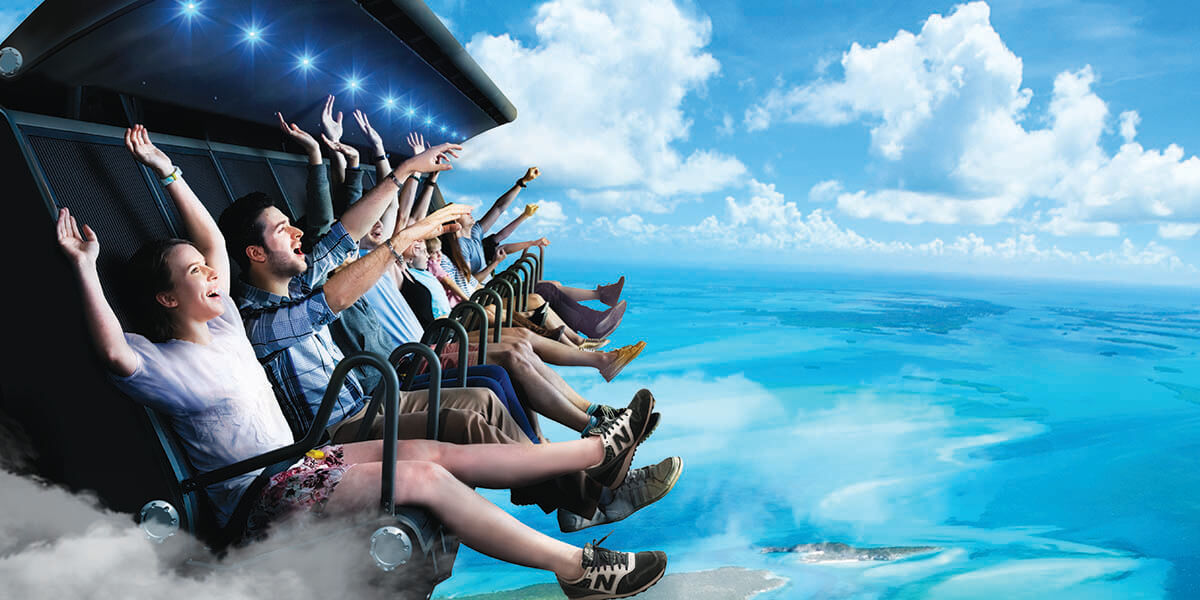 Attractions & Museums
New extrasensory flying experience ride comes to Dreamworld
Get ready to take flight on Dreamworld's newest ride, Sky Voyager. This extrasensory ride will be the first flying theatre of its kind in the Southern Hemisphere, set to deliver a completely new experience within the Australian theme park industry.
Described as an 'immersive live-action 4K adventure' the extrasensory flying experience will take visitors swooping, diving and gliding over iconic spots across the country aboard a 10-seat gondola. Experience Surfers Paradise, Sydney Harbour Bridge, Tully River and many more destinations like never before.
The ride uses motion-programmed seating and special sensory effects to give visitors the experience of 'flying' over some of Australia's most famous locations.
Sky Voyager is suited for the whole family, offering an experience to excite ages four to 94.
There is also a plethora of new shows and entertainment for families across the park this summer. Join in on the dancing and singing with your favourite DreamWorks Heroes, ABC Kids World and Wiggles characters and Dreamworld mascots Kenny and Belinda. Put your hair up in the air and take a stroll down DreamWorks Trolls Village – a world-first precinct, giving you the chance to celebrate hugs and happiness with this unique place dedicated to the glitter-ific world of DreamWorks Trolls, based on the popular film and ever-growing franchise. Join the party as you sing, dance and groove with Poppy, Branch, Biggie, Guy Diamond and all your favourite characters. Visit dreamworld.com.au for more information.