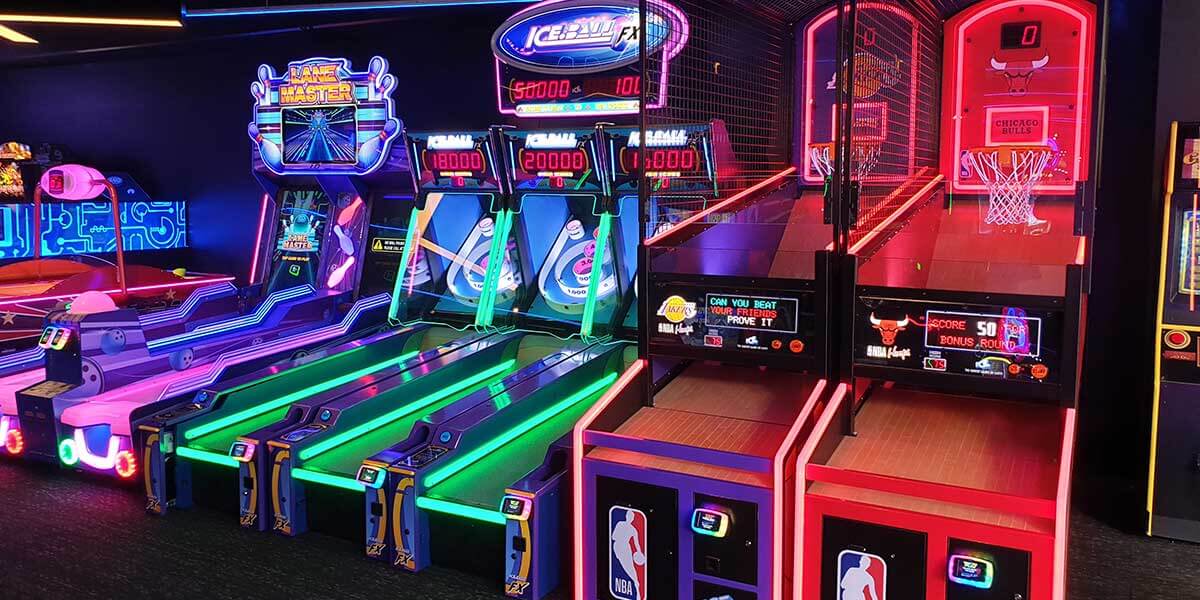 Places to Go
A FAB new games arcade has opened in Broadbeach!
Holy Pac Man! Australia's first Level Up Games Arcade officially opened today at family-friendly Broadbeach shopping centre, The Oasis.
The hotly anticipated 1980's inspired arcade sprawls overs a 400 square metre space on level one of The Oasis, complete with all the latest gaming mod cons including the Gold Coast's first embedded tap-and-play card system.
What's at Level Up Games Arcade, Broadbeach
The state-of-the-art amusement venue also boasts the Gold Coast's first 2019 Pong 3D, limited edition Pinball machines, alongside the latest video games and classics such as DayTona, Pac-Man, Donkey Kong, Jurassic Park and Buck Hunter.
Rosalind Blandford, The Oasis's Centre Manager, says that the Level Up Arcade is another exciting addition to the newly renovated shopping centre.
"Level Up Arcade will deliver exciting family entertainment with a nostalgic twist that is sure to delight guests of all ages. We are so happy to announce that Level Up Arcade is now open!"
"Level Up Arcade will compliment the existing range of restaurants, bars, shopping and unique fashion boutiques at The Oasis. It will make for a perfect pre or post dining experience for families or those enjoying date night!"
Level Up Arcade features three unique spaces including a classic arcade, Sideshow Alley and even a dedicated adults gaming zone. Other venue highlights include a full wall Pac-Man, neon projection installation and a kids party room.
Gamers will also be happy to hear that Level Up Arcade has upped the ante in the prize department too with ticket redemption such as Razor scooters, Nerf guns, giant plush, liceneced Star Wars and Marvel, restaurant and cafe vouchers, limited edition memorabilia, special event tickets and more!
What the owners say…
Level Up Arcade co-owners Guy Freeman and Luke Phillips have also announced an exciting partnership with famed Broadbeach patisserie, Madisons Café, who will provide catering for the venues unique kids party experiences.
"I've had sneak peak of what Luke and Guy have created and l am so excited they are opening today!" says Lincoln Testa, owner of Madisons Café.
"We're thrilled to collaborate with Level Up Arcade! We know it's going to be a very popular family destination, but also great fun for big kids," Lincoln adds.
"And, that's is exactly what we we are aiming to achieve", said Level Up Arcade co-owner Guy Freeman.
"Level Up Arcade is a uniquely modern take on the classic arcade of the 1980's and 90's. I believe there will be many parents coming into the centre under the guise of entertaining the kids. But secretly looking forward to playing the machines as well." laughs Guy.
---
RELATED:
The best picnic spots on the Gold Coast for families
5 best swim spots for kids on the Gold Coast
Gold Coast Kindy kid publishes bestselling book