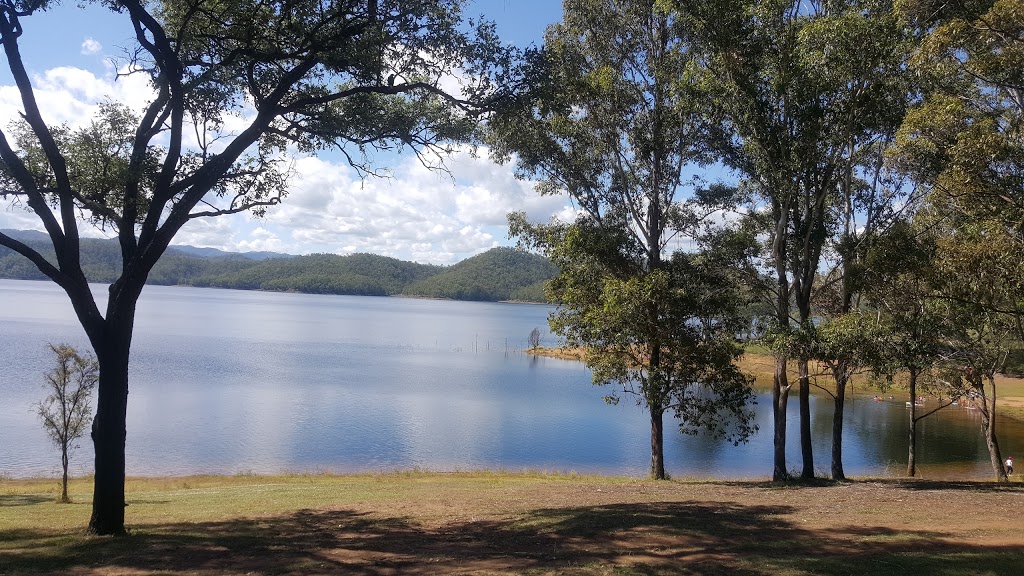 Outdoor
Barbecues, picnics and play at Cormorant Bay, Lake Wivenhoe
It's the largest lake in south-east Queensland and it provides more than half of the region's drinking water. Lake Wivenhoe is approximately 1.5 hours from Brisbane's CBD, a gentle drive through the Somerset region.
It's the perfect place to take your family for a day out. The lake has a number of recreation areas: Cormorant Bay, Logan's Inlet, Hamon Cove, O'Shea's Crossing, Branch Creek, the Spillway Lookout, Billies Bay and Hays Landing. There are various land and water-based activities you can enjoy and the natural environment is a delight to soak up.
Fun for families at Cormorant Bay
We recently spent an afternoon exploring Cormorant Bay. The facilities are fantastic. There are more than a dozen picnic tables and shelters and free barbecue facilities.
The amount of green space available is ideal for those wanting to run around, kick a ball or spread out a picnic blanket. Plus, there are two playgrounds for the kids to enjoy.
The playground at the top of Cormorant Bay Park (pictured below) features two climbing walls, spiders web climbing net, vortex rope walk, Biggo swing and a spinner. These provided creative challenges for the kids.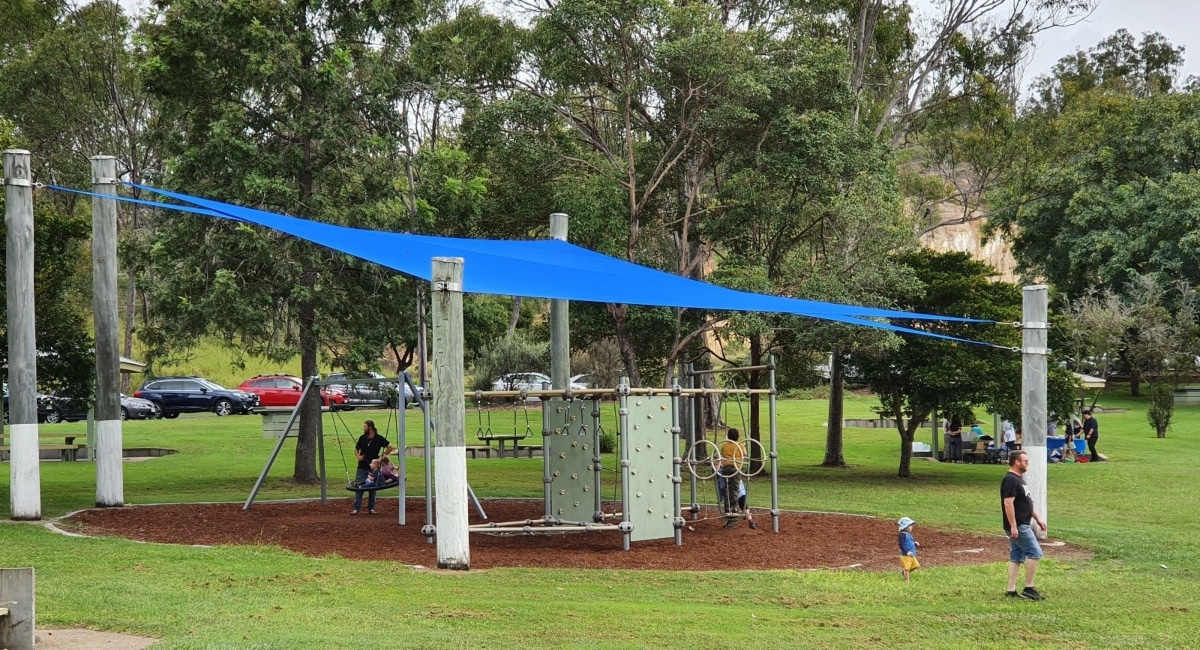 At the other end of the park is the second playground, most suitable for younger children (and those a little less risk averse). It features stepping stones, a climbing net, walking bridge, a slide, a climbing wall and two marine-themed animal springers.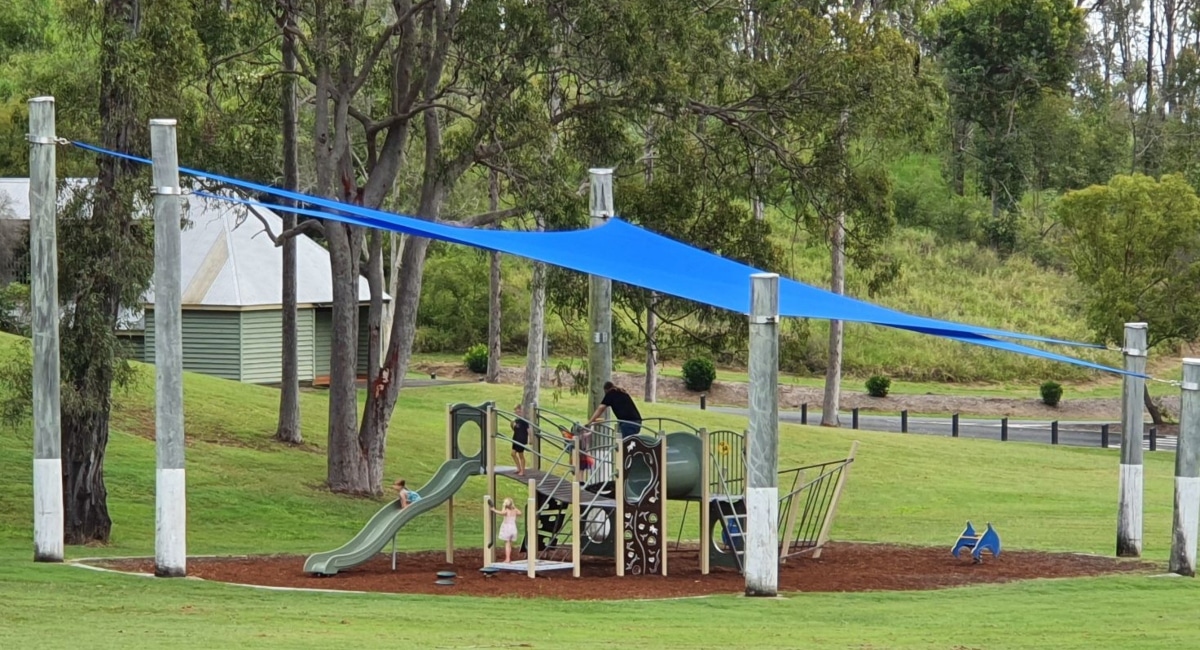 Both playgrounds are covered by shade sails. There is soft fall playground mulch, to help absorb any tumbles or falls. (Bear in mind though, that when wet the soft fall mulch can stain, so we recommend kids wear clothes and shoes that you don't mind getting a bit dirty.)
In this central area there were two large toilet blocks, with all access facilities. The toilets were well looked after.
There is an abundance of car parking spaces.
Pack a picnic or stop for baked goods
The once-popular Cormorant Bay Café closed in 2019. However, the Old Fernvale Bakery is a 20-minute drive away. Head along the Brisbane Valley Highway to the town of Fernvale if you haven't packed a picnic to take with you and pick up some of the baked goods on offer.
The Old Fernvale Bakery is legendary. It's been operating for more than 30 years and the baking team is renowned for its award-winning pies, breads and cakes. You'll be able to choose from more than 150 different pie flavours — we encourage you to try one of the unique Game Pies. Plus, there are also delicious slices, cakes and breads. The coffee is pretty good too.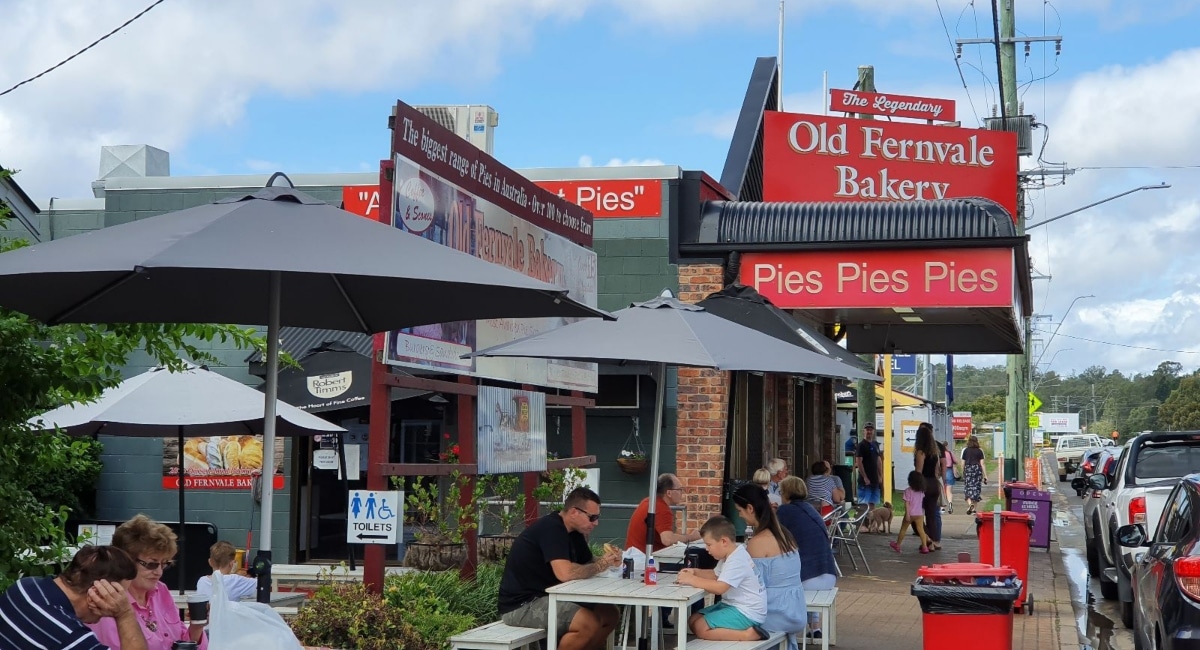 Heading out to Cormorant Bay, Lake Wivenhoe on a Sunday? Stop in at Fernvale State Primary School for the Fernvale Country Markets. You'll find locally grown fruit and vegetables, handmade gifts and wares, and other fun market stalls. They run every Sunday from 6am to 12pm and entry is free.
Other facilities at Cormorant Bay
In addition to the barbecue, picnic and playground facilities at Cormorant Bay, there are other recreational opportunities.
Shoreline fishing is allowed, as is fishing from vessels with the appropriate permit. The lake is home to an abundance of wildlife. A fishing permit must be purchased before you fish, and can be obtained from the Department of Agriculture and Fisheries.
There is also 3.5 kilometres of walking trail in the area. The trail is rated Class 3 under the Australian Walking Trail Standard and requires a moderate level of fitness. It offers spectacular views of the lake.
Seqwater has a detailed map of Lake Wivenhoe, including Cormorant Bay. It shows you where all the facilities are.
Lake Wivenhoe and its recreation facilities are open to the public seven days a week. Between September and April access is between 5:30am and 6:30pm. Between May and August, it's 6am and 5:30pm.
---
You might also like…
The top 5 natural attractions in Brisbane and surrounds
5 Must-see natural attractions on the Gold Coast for the whole family
5 Family friendly natural attractions on the Sunshine Coast
Written by
Calista Bruschi
When she's not moulding Play-Doh or dancing in the living room with her children, Calista Bruschi is an editor and writer. She has oodles of experience working on newspapers, magazines and websites. Calista likes to organise and be organised. She loves being a mum, Italian food, wine, sport and stationery. She hasn't sleep a full night in more than five years and is powered by coffee.