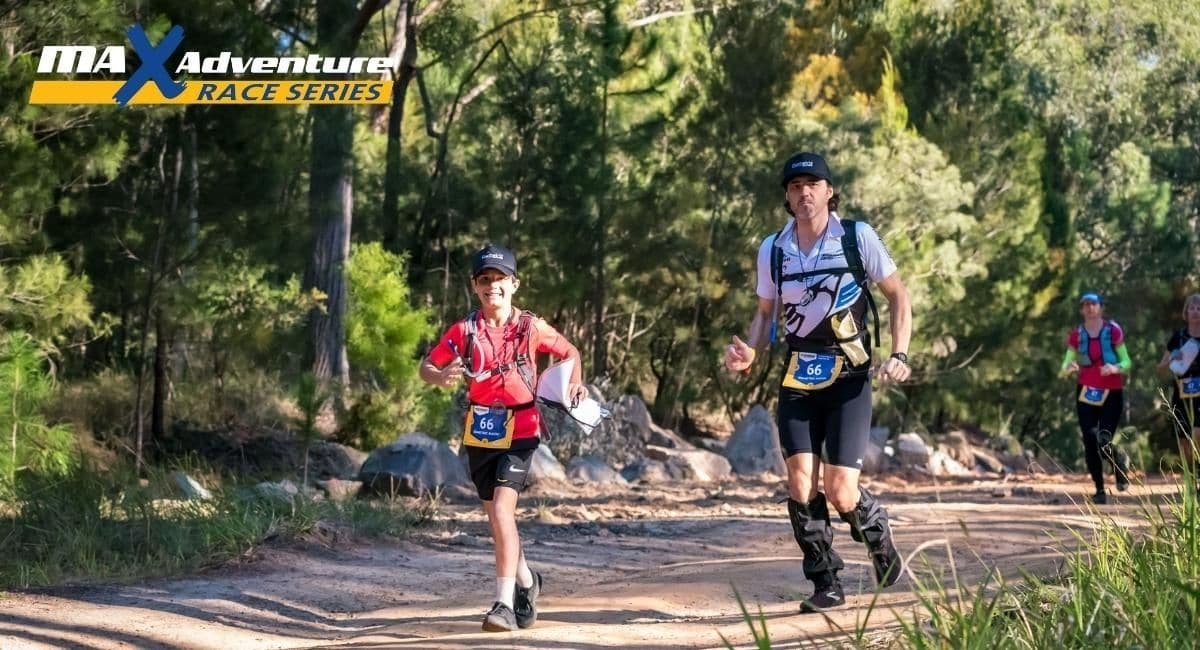 Outdoor
Kids adventure race this weekend - there's still time to get involved!
With just one week to go until Max Adventure Kids Race Sunshine Coast, we chat the Max Adventure team to get the low-down on how we can get involved and what to expect from the day.
What is the Max Adventure Race Series?
The Max Adventure Race is a series of fun outdoor races for everyone to get involved in. If you love the outdoors, have a genuine passion for fun and adventure, and want to push yourself to new limits, then round up a teammate… the Max Adventure Race Series is definitely for you!
The Sunshine Coast event will have Classic, Novice and Kids course options all available – so bring the whole family for a day of adventure!
What is the Kids Course?
The Max Adventure kids course is designed for those ages 5 – 14.
Short, fast and fun, this kids race is the perfect way to introduce kids to the exciting sport of adventure racing.
When/where is the Sunshine Coast event being held?
The race is on Saturday 16 July, at Wild Horse Mountain, Sunshine Coast.
How many should be in a team?
Kids teams can consist of two children up to a maximum of five children per team. Those teams with at least one child aged over 12 years can participate without a parent/guardian. However, teams composed only of children aged under 12 years must have a parent/guardian accompany them for safety. Entry is free for parents/guardians accompanying young children on the Kids Course.
What activities are included in the race?
The kids course includes 1-2km of running and 2-4km of biking. The kids course will be marked with arrows to help guide young adventurers to the finish line but keeping in the spirit of adventure racing some basic map reading is still required.
What must my kids be capable of?
Kids must be able to ride a bike and have a basic level of fitness. They need to be able to read a simple map and follow the course signage (red arrows) and the rules. Most importantly, they should have a sense of adventure!
What equipment do we need?
You need a bike and approved bike helmet per person, water/snacks for 1-2 hours, one mobile phone per team, and a waterproof map case if it's raining (a large ziplock bag is sufficient).
What facilities will be there?
The race will have a professional timing system, toilets and qualified first aiders. Post race food options will also be available (purchased for an additional cost).
How long will the race take?
The schedule for the kids course is as follows:
9.45 – Registration opens
10.15 – Registration closes
10.30 – Race start
11.15 – First competitors finish
12.30 – Final competitors finish
For more information, on the Max Adventure Race Series – head to Max Adventure Race Series website.
---
You may also like…
Great bushwalks for kids on the Sunshine Coast
Get on your bike at this special Sunshine Coast Olympics event
Sunshine Coast's best bike rides for families
The FUN way to learn to ride a bike
Written by
Angela Sutherland
After spending many years hustling stories on busy editorial desks around the world, Angela is now mum of two little ones and owner/editor at Kids on the Coast / Kids in the City. She is an atrocious cook and loves cutting shapes to 90s dance music.