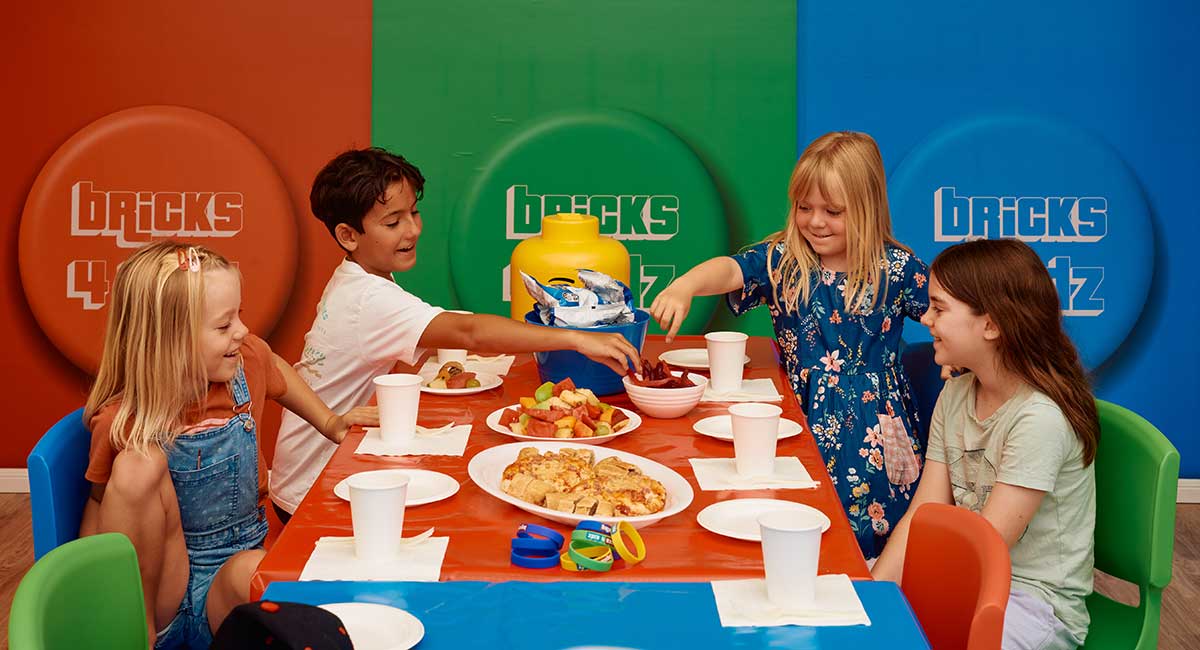 Party
A brick-tastic new kids party venue in Maroochydore
Looking for a birthday party that ticks all the boxes? We chat with Gavin Hodgkins from Bricks 4 Kidz Sunshine Coast about the new LEGO® Creativity Centre, and find out why this is tipped to be one of the Coast's favourite kids party and play venues.
Congratulations on opening such an awesome LEGO Creativity Centre!
What prompted you to take the leap and open a bricks and mortar space ('scuse the pun!)?
I've been running Sunshine Coast Bricks 4 Kidz for seven years now—doing mobile parties, pop-up school holiday camps and school incursions. And it's always been somewhat of an 'on-the-side' venture for me. But as things got busier and busier, it became apparent we really needed a permanent centre to operate from. So, I took the leap and opened a dedicated Bricks 4 Kidz Creativity Centre. The new centre means we have a fun, colourful space to hold heaps of regular activities. Parents can have confidence that our school holiday workshops are always on and are held in the same place. Plus, all the LEGO is in one spot now, rather than scattered across every corner of my house!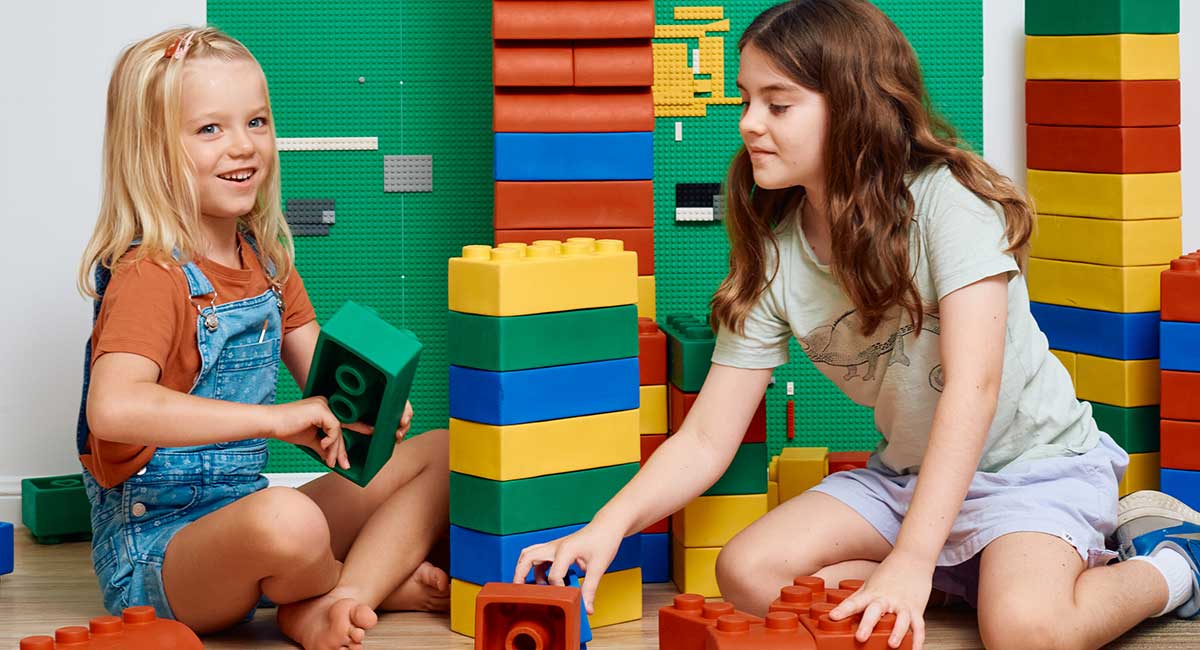 What was your reason for including birthday parties when planning the centre?
As a parent, I know first-hand how stressful it is each year when birthdays come around. And doing the mobile LEGO parties, I've seen the challenges of trying to hold a party in a home. The chaos and the mess just isn't something that parents want to deal with!
So I wanted to offer a simple, really fun LEGO-themed party that could be tailored for any age and interests. Where parents don't have to worry, the kids have a great time… and it's all very simple.
The main thing that we're trying to do with the parties is make it more of a personal experience for the kids. So, when people book a birthday party at the Bricks 4 Kidz Creativity Centre, they get the entire centre just for them. And we have a range of different activities and themes that we can run, each fully tailored to the child and the group.
What can a parent expect from a Bricks 4 Kidz birthday party?
"The party runs for an hour and a half. We do one hour of LEGO-based activities and games tailored to the child. We might do a crazy tower build, or creative mosaic builds around the theme. Having the whole centre means that parents really can run it how they want.
The theme could be Superheroes, Minecraft, Star Wars, Princesses. And then we align everything with the theme and really make it all about the child in question and about them having fun.
After an hour of activities, the group moves to another part of the centre for food, followed by cake.
Eventually we'll have a range of food options available. But at the moment, we provide everything you need for the party itself— plates, napkins, cups, cold water—and the parents bring any food and drinks they want. And parents have the option of upgrading their party to include LEGO Mini Figures, lolly bags and also extra party time.
Before and after every birthday party, the centre is thoroughly cleaned and re-sorted, so parents can rest assured their party is safe and sanitised.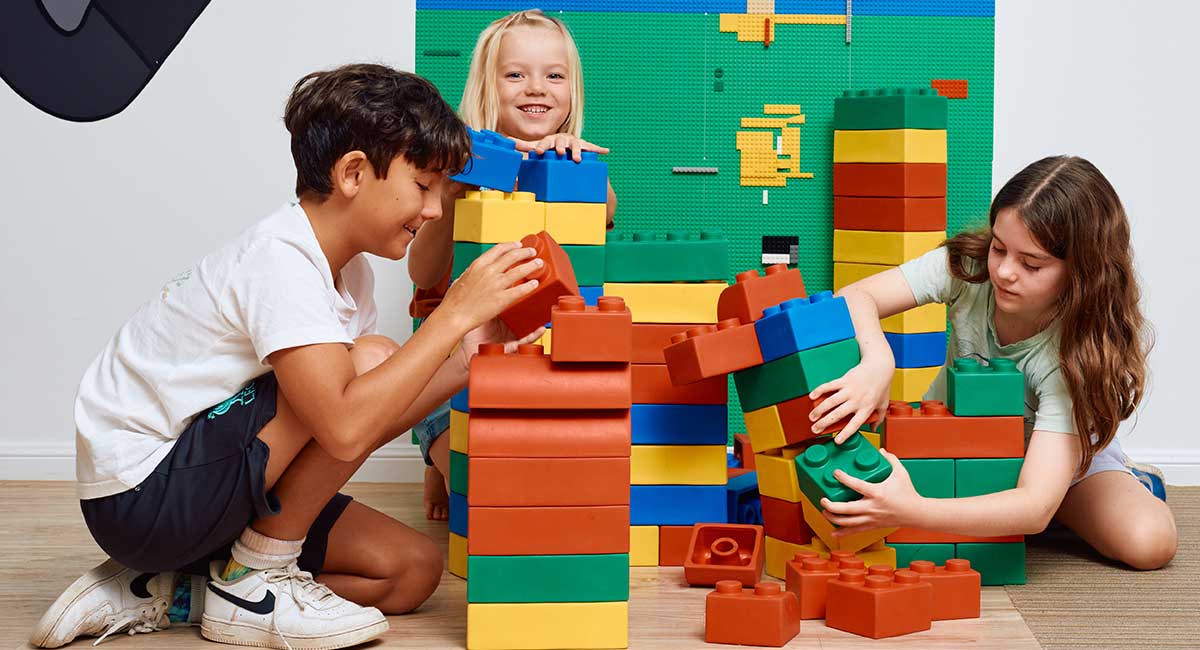 Do you have LEGO instructors there to help with the games and setup?
Yes, absolutely! We'll have several instructors for the party, dependent on the size of the group. All of our instructors are blue card screened and fully trained. Most are primary teachers in training – in their final year of studying primary education at university.
What other activities are available at the Sunshine Coast LEGO Creativity Centre?
Now we have a permanent space, we can host a variety of regular school holiday workshops.
We run creative workshops where we might focus on character building and how to build with Technic LEGO. We do a junior robotics program as well using Technic LEGO, in which we build then attach it to a laptop and they then program the motor to do different things, adding in backgrounds and sounds. It's a really fun introduction to coding and robotics. And we also do the advanced robotics workshops, which are more of an introduction to real-world technology, where they are building battle bots and using touch sensors.
During term-time, we now have a homeschool program too, where we might do a robotics session one day and then a Technic session another day. We aim to align these sessions with the central subjects required for home schooling. For example, we might do the space program, so each week the children will build a different Technic LEGO model from the NASA space program. We talk about what it is and what they use it for. So, it's like a little bit of STEM plus a little bit of science, looking at the actual theory around that. It's still play-based learning and organic learning. But it gives it that bit of structure.
We do after school programs too, where kids will come for an hour after school. We'll run a central theme and make the builds a little harder each week for them. As these sessions are always in small groups, we can also heavily align these activities with the individual kids, and expand on their level and interests. And, we still do our school incursions, where we bring the bricks to you for a fun session of LEGO-based STEM activities.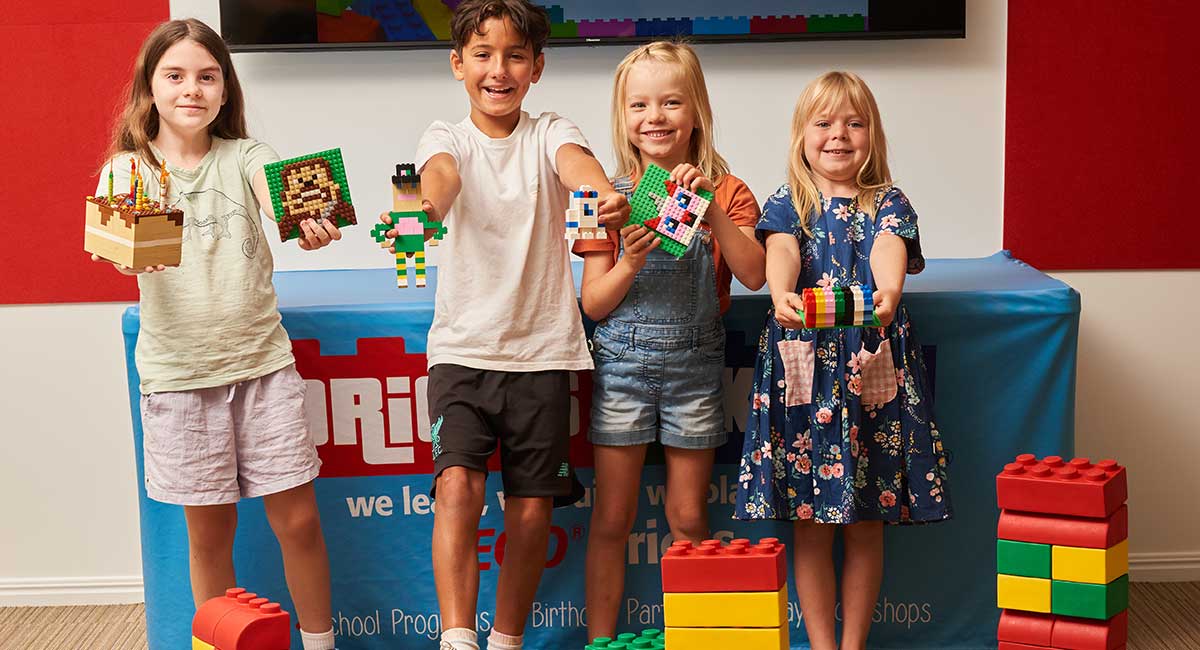 Written by
Angela Sutherland
After spending many years hustling stories on busy editorial desks around the world, Angela is now mum of two little ones and owner/editor at Kids on the Coast / Kids in the City. She is an atrocious cook and loves cutting shapes to 90s dance music.